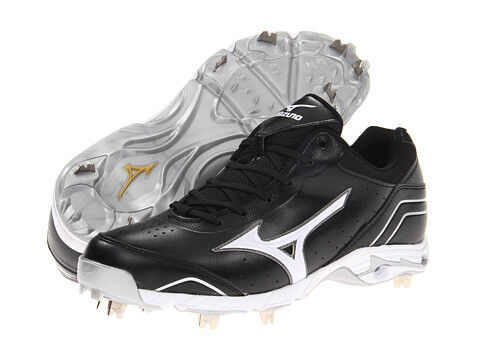 Kids can be known to lead very active lifestyles and often enjoy participating in extracurricular activities where running spikes are necessary. One common misconception that many people who are not familiar with various sports have about running spikes is that they are all the same. This could not be further from the truth. Running spikes are used in various sporting events and the type of running spike used often varies depending on the sport that is being played.
Running spikes come in various styles as well, including ones that are already attached to the shoes, and individual spikes that are meant to be attached directly to the shoe. Being able to choose the running spikes that are appropriate for the sport involved, as well as being able to distinguish between various running spike types and knowing how they are best suited for shoe types makes the process of choosing ones for kids a more pleasant experience.
Overview of Running Spikes
The word "spikes" has a double meaning. It can refer to the small pieces of material that can be inserted into a shoe made for running, and it is also a word that is commonly used to refer to the shoes that come with the spikes already inserted.
Running spikes are small pieces of plastic, rubber, or metal that are inserted into the bottom of shoes. These spikes are used to help the shoes grip the ground better in order for them to run faster. They also make it safer for running, especially long distances and on terrains that can be slippery or wet.
History of Running Spikes
Running spikes have been around since the 1890s and were invented by Joseph William Foster who realised that sports involving running called for an overhaul in shoe equipment. He found that by inserting small spikes into the bottoms of his shoes that he was able to grip surfaces more effectively which increased his running speed. Thus the running spike was born. Sports that involved running became increasingly popular in Europe which not only led to the development of running spikes but also to the need to alter them as well. The type of running spikes needed vary depending on what type of sport is played. Knowing the features of running spikes as well as how they are used is one of the first steps in choosing the right ones for your kids.
Features
Spikes for running shoes are small pieces of rubber, plastic, or metal that come in a variety of shapes such as ones that resemble small nails, pins, or even Christmas trees. When these spikes are placed on the bottom of the shoe, they help to provide better traction and control when running. There are special shoes designed to hold around a dozen or more spikes each. These shoes already have preformed holes that allow easy entry of the spike. The running spikes are inserted by screwing them into the bottom of the shoes.
For people who do not wish to insert the spikes themselves, there are shoes available that come with the running spikes already attached. Although shoes with running spikes already inserted come with the advantage of being convenient, having shoes that allow the spikes to be removed has its advantages as well. One of the things that appeals to people about shoes that can have spikes inserted by the wearer is that they also make the shoe more versatile by allowing the wearer to remove the spikes so that the same shoes can be used on other terrains where the spikes would not be suitable.
Take Time to Review
Taking the time to review the entire activity that a runner is involved in helps to paint a more accurate picture of the true needs in spiked shoes by individual who is performing the sport. Choosing the correct spiked shoes also may require some additional thought beyond just what type of spikes have been or already in place on the bottoms of the shoe.
Other factors should be considered as well besides just the running portion of the activity the shoes are used in. Taking time to consider and weigh other options for spiked shoes can make the feet more comfortable for the runner. For example, if a person finds that they are participating in a sport that requires them to run through water, it is probably advisable to purchase shoes that have a mesh material that allows the water to escape. Water trapped within a shoe causes the feet to become sore and may lead to foot injuries as well.
Sporting Activities That Require Spikes
It is advantageous to know what type of spiked shoes is used for different sports as this helps to alleviate any confusion when choosing the right type for your child. Once you have learned what type of spikes are needed for the sport, then it is up to you to determine if you wish to purchase shoes with a place to insert the spikes yourself, or purchase running shoes that already have this feature added.
Spiked Shoes for Sprinting
The spikes used for sprinting differ from other types of spikes in the fact that they are much lighter than ones that are most commonly used for other sports where running is involved. This style of shoe is designed to be very light and stiff. The small spikes themselves are located on the bottom of the shoe in the toe area which creates the need for the runner to use that portion of the shoe while sprinting.
Sprinters may not always run very long distances; however, they do run at very fast speed so the spikes below are very helpful for these runners. Some spikes made for sprinters also come equipped with zippers on the front to give them a more aerodynamic effect. This style of shoe also has very little or no padding.
Spiked Shoes for Intermediate Running Distances
Intermediate running distances in this instance refer to running middle distances. The spiked shoes for this type of running activity are a little heavier than the ones used for sprinting, but overall, they are still considered to be very light. This shoe style does offer some padding; however, it is still very light compared to other running shoes. Since people who run intermediate distances tend not to run as fast as sprinters, the placement of the small spikes in this shoe are also located at the front of the shoe like the ones used by sprinters, causing the runner to use the front portion of the foot more than other areas of the foot while running.
Spiked Shoes for Running Long Distances
People who run for long distances choose a shoe with spikes that have heavier cushioning to help make the shoe more comfortable to wear and absorb some of the shock. They also weigh more than the previous shoes than ones used by sprinter or intermediate distance runners and are the heaviest ones between the other two types as well.
How to Buy Spikes on eBay
Once it has been determined which type of spike is best for your kid, finding it on eBay is a breeze. eBay has a large selection of spiked running shoes available because of the multitude of individuals who place their items for sale here. In order to find the shoe desired, begin a search on the eBay home page by using the search query box located at the top. Simply type in words that describe the shoe you are looking for and hit enter.
For example, if you want a to perform a really broad search that returns a lot of results to you, type in "running spikes" and click your mouse on the search icon, and a very extensive list of items is going to be displayed for you to browse through. If you want to narrow the search results down further, try adding keywords that narrow the search results, such as adding a specific size to the keywords entered. Using the search bar effectively allows users to find what they need easily and quickly.
Conclusion
Kids enjoy participating in sports that involve running, and it is essential to provide them with the right tools to help them be successful. Sometimes in order for parents to do this, they must invest some time into becoming familiar with what the running sport requires so that they can pick out spikes that are right for the running activity. Spikes can come in a variety of styles, both the small inserts that go in the bottom of the running shoe, and the shoes referred to as spikes as well.
Understanding spike placement and what features a running shoe offers makes it easier to choose the ones that fit best for the running task involved. Even the distance that is run by person helps to determine what type of spike to buy. When all of these factors are considered and eBay is used for selecting them, everyone comes out to be a winner.