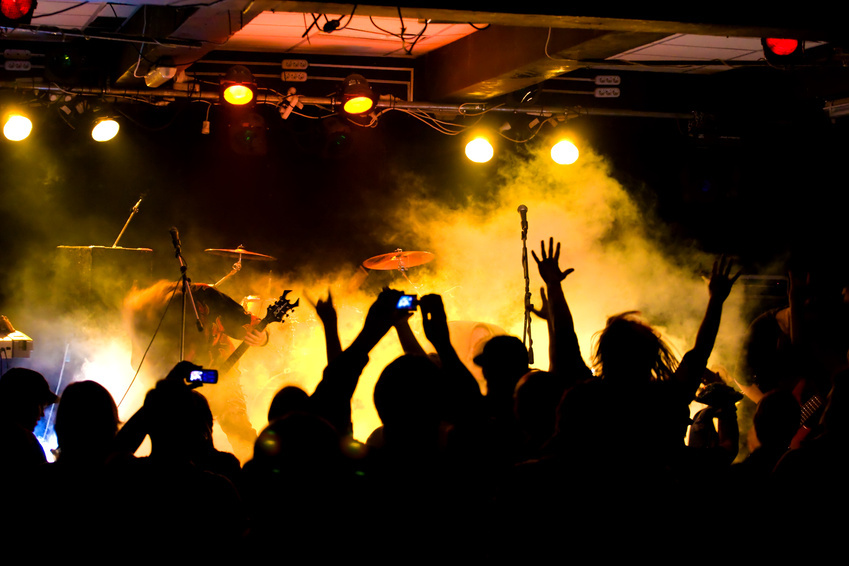 Lady Gaga is a very popular pop artist and tickets to her shows often sell out very quickly. Buyers looking for tickets can choose to look on eBay for either a last minute selection or for better deals on tickets that have not yet sold out. Lady Gaga tickets on eBay are listed for a variety of reasons including by resellers who want to sell tickets more quickly, by people who have purchased tickets and changed their plans, and sometimes even by the organizers of the concert if there are still too many empty spots.
Whatever the reason, Lady Gaga tickets on eBay give buyers the opportunity to get a great deal on anything from the most affordable tickets available to rare and valuable front row tickets. However, buyers should be careful, read the full description, and check the ticket and its value before making a purchase. The following information includes the basics of what buyers should do before purchasing Lady Gaga tickets on eBay.
Choose an Event
The first step to purchasing Lady Gaga tickets on eBay is to choose an exact event. While it is possible to simply go on eBay and search 'Lady Gaga tickets', some of the concerts might be miles away or even in another country. Unless buyers do not mind travelling, it is important to choose and search for local tickets or those in a nearby location. For this reason, buyers should usually pick the concert by date and location.
Check the Location
Most people prefer to attend concerts within a two-hour travel radius of their home as otherwise it is usually also necessary to get a hotel for the night. Buyers can decide if they are willing to travel or require a local event and then look at the list of available concerts within that area. Anyone who is willing to travel, or combine the concert with a short break to another area, is definitely going to have more available options, but anyone who is in a big city such as London is likely to be able to see Lady Gaga more easily as well. Usually, it is easy to simply check her upcoming concerts list, choose any concerts within a nearby area, and then search for them on eBay.
Check the Date of the Concert
Another consideration is the date of the concert. While Lady Gaga might be having a concert on a specific day, it is important that the date not coincide with another date such as going to another city for university, or even a vacation if the concert is local. Buyers should check dates carefully, make sure they are free for those days, and then proceed with caution. Usually, a full list of upcoming dates is available via Lady Gaga's website.
Choose the Lady Gaga Tickets
After choosing a concert date and location, it is still important to choose the tickets being purchased. Usually, the basic tickets are a standing place but some venues offer seating as well. Arenas usually charge more money for seating arrangements as they can charge more for front row tickets than for a standing place. However, not all concerts have this option. Buyers can look into the available tickets and choose one that suits their needs and budget.
Lady Gaga Ticket Price
In general, the cheapest Lady Gaga tickets are standing place, while the most expensive are backstage tickets with meet and greet. The latter are likely to be very expensive, even on eBay, as Lady Gaga is very popular and the tickets sell out quickly. Buyers should set a budget based on the maximum they can spend on the concert, while remembering to include extra costs such as drinks and transportation, and then choose a ticket type that is inside of their budget. For example, seated tickets in the middle row are a good mid-budget option, while backstage tickets are more high end.
Lady Gaga Show Location
The location of the tickets usually refers to where the seats are in the arena if applicable. In this case, most concert halls supply a chart with areas marked out and have different prices per area. Usually, the closer the seats are to the stage, the more expensive they are, although side tickets are not quite as nice. Buyers should choose location based on their preferences as well as budget and availability.
Lady Gaga Ticket Availability
Ticket availability is always a major factor when purchasing Lady Gaga tickets on eBay. Depending on the date, the length of time before the concert, and how many people would like to go to the concert, ticket availability can vary. If tickets are not available for one concert, it might be necessary to choose another date or another location in order to find the tickets. However, it is also possible to look on eBay and potentially find last minute tickets from people who had to change their plans, although this is not a dependable method of finding sold out tickets.
Things to Watch Out For
There are always a few things to watch out for, but on eBay, those things are mostly not reading the description. Anyone who pays attention to what they are purchasing, knows the value of the tickets, and follows eBay guidelines is going to have a good experience. The following list includes a couple of things to avoid in order to make transactions more pleasant.
Ticket Stubs
It is very important to read the eBay listing description to make sure that the tickets are current. Some people do sell ticket stubs and old unused tickets that, while worthless for going to a concert, do have collectible value. Buyers should read the listing, check the photos, and check the date on the tickets before purchasing in order to ensure the tickets are not stubs or outdated tickets. Most sellers do list current tickets, but it is always a good idea to pay attention to make sure.
Overpriced Tickets
Some sellers might try to make money by selling the tickets at more than market value. While this is understandable if the tickets are sold out elsewhere, it should usually be avoided. Buyers should check the market value and decide what they are willing to pay for Lady Gaga tickets before looking on eBay in order to ensure that they get a fair price for the tickets. Buyers can usually check the suggested price from the venue website or Lady Gaga's website although it is also important to check the type of ticket, location in the venue, and any extras that might be included when valuing the ticket. For example, a ticket with parking is more valuable than a ticket without parking and so on.
Tips for Getting Cheaper Lady Gaga Tickets
There are a couple of tips to getting cheaper tickets, as well as to getting tickets before they sell out. Buyers should usually make plans in advance so that they can start looking for tickets. Checking the popularity of event lists including social feeds can also help with figuring out whether or not tickets are going to sell out or not. Finally, anyone who wants a special ticket should always buy it as soon as possible because these are the most likely to sell out quickly as they are limited in quality.
Buy in Advance
The most important tip for ensuring that the tickets are available is to purchase them in advance. Importantly, tickets are not available on eBay before they go on sale in the store, so it is important to wait until after the sale date. From there, simply searching for the specific concert tickets should bring up available options.
Compare Multiple Options
An easy way to get a great deal on eBay is to compare all of the options to see which is the best price. Some tickets require shipping so it is important to check the cost of shipping and use it in the comparison. Comparing the value of the ticket, the location of the ticket, and any other factors can also be helpful. Many buyers also feel more comfortable when purchasing from a local seller who might offer lower shipping cost or local pick up on physical tickets.
Buy Lady Gaga Tickets on eBay
After deciding when and where to go see Lady Gaga, you can look for the specific tickets on eBay. Consider using the location as well as the date in the search to come up with the most specific results. For example, searching for 'Lady Gaga London' plus specific date or the gig is likely to bring relevant results. It is also possible to simply browse through concert tickets available for the area and go from there.
You should always remember to read the eBay description and the title as it might list that the tickets are used or stubs being sold as collectibles. Checking any shipping cost and shipping time for a last minute purchase is also a very good idea. Buyers can also check back at later dates if specific tickets are not available, as listings and options do change depending on local concerts. Remember that it is always possible to contact the seller with any questions before making the purchase.
Conclusion
Purchasing Lady Gaga tickets on eBay is a great way to save money or to find rare and sold out tickets. Importantly, Lady Gaga tickets are not always available on eBay, especially not if there is no local concert coming up. Buyers should pay careful attention to listings in order to ensure that the tickets listed are new tickets and not stubs or collectibles, as both of these options are frequently sold on eBay.
Checking the time, date, and location of the concert is very important before choosing the tickets. It is also a good idea to check the specific tickets such as backstage, front row, or all the way in the back, and then choose a ticket according to budget and preferences. Most buyers should also remember to ensure that they are free on a specific date before buying Lady Gaga tickets. Finally, read the description and any specifications given on the tickets before purchasing them.