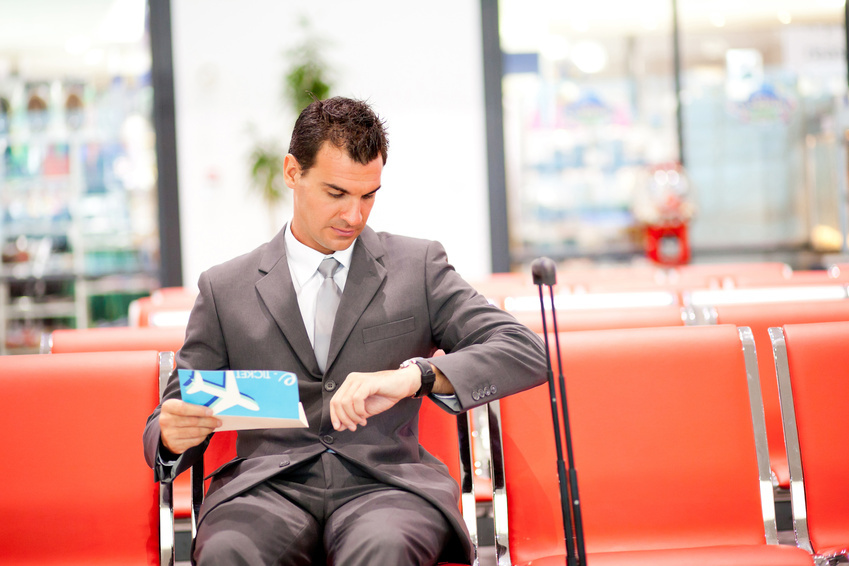 People wait to purchase their flight tickets at the last minute for a variety of reasons. Some hope that the fares will drop as the departure day for a holiday gets closer, and others have emergency or unexpected situations occur in which they have to buy a ticket right away. Either way, you can try some methods to increase the likelihood of finding a last-minute flight at an affordable price.
Plan Ahead to Buy at the Last Minute

Whether purposefully buying at the last minute or being forced to, remember that airlines ticket rates change constantly throughout the day. Rather than sitting at the computer and monitoring prices all day long, use a comparison website, such as Kayak, to send notifications of flight fare changes. Some websites also offer a price forecast tool that helps shoppers predict if tickets are likely to reduce in price within the next seven days. These tools are free to use, and shoppers do not have to purchase their tickets from the websites offering the tools.
Do Not Be a Target
Visiting multiple airline and comparison websites can be a problem because some sites actually monitor the number of times a visitor looks at tickets. In order to pressure the buyer, they gradually raise the prices each time to create the impression that prices are going up. Simply clear the cookies on your Internet browser to block their tracking abilities. Another option is to use anonymous browsing.
Choose the Days Carefully

Airline flight prices vary based on popularity. Since most people have weekends off, they travel on those days, which inflates flight fares. When looking at prices, change the dates of travel by one or two days and try flying only on a business day. Mid-week days are usually the most affordable. Some pricing tools automatically add in a few days of flexibility for you, and the pull up the cheapest travel day combinations for your last-minute holiday.
Compare Prices
Obviously every airline is different, and so are their prices. For instance, you are not likely to find comparable prices from British Airways as with budget airlines like easyJet and Ryanair. It is tempting to rely only on comparison websites to check prices between companies because it is faster. However, the websites are not always accurate so check directly with the airline as well as other websites.
Buy Someone Else's Ticket
When someone's trip gets cancelled, they can sell their ticket and transfer it to another person for a small fee. Check auction sites to see what tickets are available. Even if the flight days are not quite what you wanted, it could still end up saving you a lot of money.