Latex balloons are fun and affordable party decorations. They come in dozens of colours and many shapes. Before purchasing latex balloons, buyers should learn more about the safety issues, types of balloons available, and popular brands.
Safety of Latex Balloons
People with mild latex allergies may find that balloons made from the material cause irritation. However, those with severe latex allergies may have serious, and even life threatening, allergic reactions if they come into contact with these balloon. Buyers should ensure that no one that comes into contact with the balloons has a latex allergy. In addition, deflated latex balloons or pieces of popped balloons are choking hazards that should be kept away from children and pets.
Latex Modelling Balloons

Latex modelling balloons are ideal for making balloon sculptures, which are fun at parties. The long thin balloons are typically inflated with a pump. They are available in several lengths, and the most popular are 50 or 60 centimetres. Buyers can find them in packs of 100 or more in mixed colours. However, it is possible to buy packs with a single colour.
Latex Party Balloons
Latex party balloons inflate to a spherical shape with a tapered end. They come in a rainbow of colours, and some feature printed images or words, which can be customized. They are most commonly filled with air and hung or left to rest on the floor. To make the balloons float, buyers can fill them with helium. Most latex party balloons hold air or helium for about two days before they start to deflate.
Giant Latex Balloons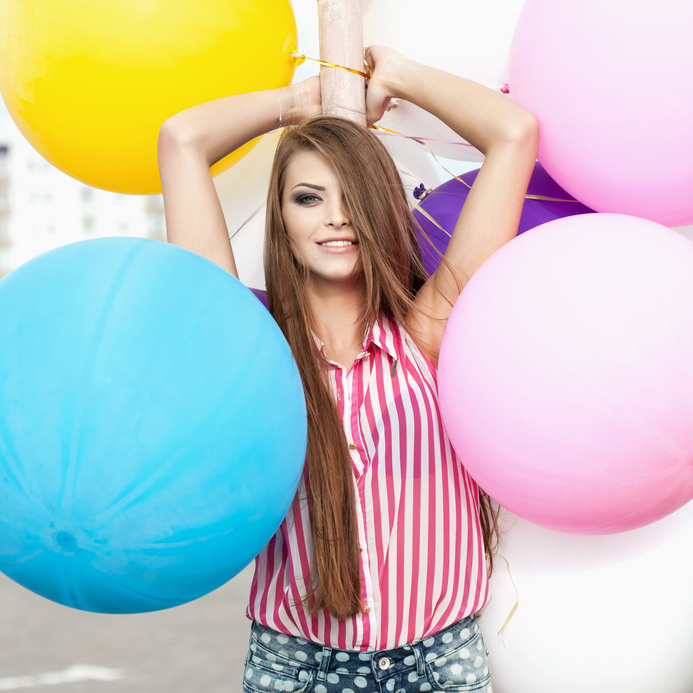 Giant latex balloons can be up to one metre in diameter. They are available in a variety of bright colours. Shops and businesses use these large balloons as marketing tools to attract customers, and they also appear at parties and weddings.
Popular Brands of Latex Balloons
Qualatex balloons are durable and come in vivid colours. Betallatex balloons hold air for up to 24 hours longer than generic latex balloons.