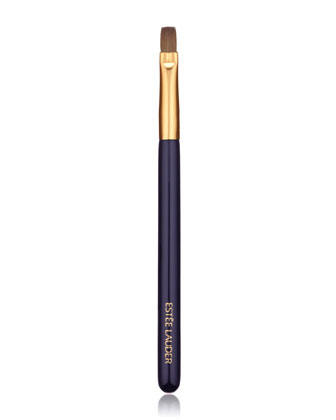 Lipstick, it can be argued, is one of the most important items in anyone's make-up kit. Many people won't even leave the house without applying their lipstick, and some people only wear lipstick and no other make-up. The number of different types and shades means wearers can tailor the product to their personality, their style or even their mood on a daily basis.
Lipstick can be traced back to ancient Babylon and has been a key element of the cosmetics industry for years. Traditionally wearers would use the stick of lipstick and apply it straight onto the lips, but as technologies have developed some products have been designed in such a way that a separate applicator needs to be used. A separate lipstick applicator can ensure the right amount of product is applied and also allows users to be more creative.
There are a range of lipstick applicators on the market, many of which can be sourced online. Using eBay for buying lipstick applicators provides buyers with a wide range of choice.
Types of Lipstick
There are many different types of lipstick for buyers to choose from and whilet some are better applied as they are others are massively improved and more versatile with the user of an applicator. Here is a closer look at the different types of lipstick:
Lipstick – designed to offer full matte coverage or shimmery finishes. Long-wear lipsticks have been developed as well as colours which are designed to be kiss or food proof. Chapped lips can make lipsticks look uneven and patchy.
Lip Gloss – lip glosses can be bought for full coverage or lighter versions can be bought in semi-transparent or clear shades. It can be used to boost a natural look by adding depth and shine.
Lip Crayon – not the most common product but these are designed for buyers who like a matte look. They tend to be longer-lasting than the average lipstick product too. The Lip Crayon also removes the need for a lip liner as it can be drawn on with the same product. Users simply colour their lips in with the crayon.
Lip liners are another element of applying lipstick that many users rely on. They allow wearers to enhance the shape of their mouths such as making them appear fuller. They can also be used to create a base for lipstick to stick to, therefore maintaining colour for longer.
There are other types of lipstick product which are much less common but may be used by industry professionals, and as the industry expands there are bound to be more products brought to market. As technology develops the range of cosmetic lip products available to consumers will certainly follow suit.
Using separate Lipstick Applicators
The benefits of using a separate lipstick applicator are many. The main one is the fact that you can avoid the risk of infection that comes from reusing an applicator regularly. The mouth is the perfect environment for bacteria to thrive and if the lipstick itself or the included applicator is used then the risk of the bacteria thriving is higher. Separate applicators can be washed and kept thoroughly clean.
There are different types of lipstick applicator the most common being brushes and small sponges. There are also applicator bottles into which product can be poured and stored as well as stick spatulas. Many of these products come in multipacks and are considered disposable which further protects users against bacteria which could spread from applicators used regularly.
How to apply Lipstick
Knowing how to apply lipstick for the best coverage isn't always as simple as it may seem. Basic application following the below steps will ensure the best coverage and the longest lasting lipstick experience.
| Stage | Process |
| --- | --- |
| One | Choose the lipstick shade and then choose a liner approximately two shades lighter. |
| Two | Exfoliate the lips using a gentle toothbrush and a sugar and water paste mixture. |
| Three | Rinse off any remaining mixture, apply petroleum jelly and wipe it off once soaked in. |
| Four | Outline the lips using the chosen lip liner starting from the centre and working out. It is also possible to use the liner as a base and fill in the lips to give the lipstick better staying power. |
| Five | Using the chosen applicator brush or sponge apply the lipstick evenly ensuring every line and edge is covered. Apply as many coats as necessary for the preferred intensity of colour. |
| Six | Blot the slips using a tissue or sponge. |
It's a relatively simple process when the right steps are known, but it's surprising how many people unknowingly miss out a step or two and end up with lipstick which doesn't last as long or look as intended. The full set of six steps is required to achieve the best and most complete lipstick coverage.
Tips for great Lip Condition
Great quality lips are a precursor to the best quality of lipstick coverage. The better condition the lips are in, the better the lipstick will work and provide the look that's being lusted after. Here are some quick tips for keeping lips in the best possible shape:
Always use liner – a lip liner guarantees that your colour is kept within the lip area and doesn't spread; it also makes the lips look more defined.
Apply Foundation to the lips – foundation before lipstick can help the lipstick last longer.
Use balms – lip balms give the lips an instant hit of moisture, which is great for avoiding cracks and creases.
Exfoliation Matters – the exfoliation stage of the lipstick application process should never be skipped. It keeps them in the best possible condition and stops cracking, chipping and chapping.
Keep the lips hydrated – if lips are kept hydrated through drinking water regularly then cracking just won't occur.
Know the shade – it is important the wearer knows which shades compliment their skin so their chosen lipstick enhances their look. Some shades don't suit certain people and it's important to be honest and brutal – even if the best shade for the skin tone isn't on trend.
Avoid browns and oranges – brown and orange lip shades are notorious for making the teeth look stained and yellow.
Lips without cracks and dry spots are much easier to handle and make applying lipstick much easier. Like anything if they're well looked after they look better and can be more easily managed.
Buying Lipstick Applicators on eBay
Buying lipstick applicators on eBay couldn't be simpler and the range of products available makes choosing the right applicator for the individual buyer much simpler too. When looking to buy lipstick applicators on eBay buyers should begin by finding the health and beauty category from the home page. At that point the buyer then needs to locate the make-up and tools subcategory. From here there are a number of places that lipstick applicators can be found. The largest number of applicators can be found in the lipsticks section whilst further examples and ranges can be found under the brushes and applicators category and also the lip pencils category.
Buyers who have a particular product or product type in mind could choose to use the search facility that eBay offers. To use this function the buyer simply needs to input their search term into the search bar at the site and then all the listings which match that term will be brought up. Many of the results will be completely irrelevant, but users can utilise eBay's left-hand categories and refinements toolbar to narrow down the search to those listings that are relevant. It is possible to once again limit the search to the health and beauty and make-up and tools categories within the site.
Buying through eBay will show users a wider range of products than elsewhere and the price ranges will also prove to be competitive. Buyers who are looking for top-end products, such as Mac or Bare Minerals, will not be disappointed, whilst there are a range of multi-buy budget-friendly options at the other end of the scale too.
Conclusion
Statistics suggest that between 800 and 900 million lipsticks are sold every year worldwide and this proves how important this particular piece of make-up kit is to millions of people across the globe. The number of lipsticks sold also shows that the need for lipstick applicators is high, as buyers realise the benefits of using a separate applicator for using their preferred lipstick.
Lipstick applicators are the hygienic way to apply lipstick and as more research goes into their design they provide a better, more complete coverage when used to apply a chosen product.
Choosing to buy lipstick applicators on eBay gives the buyer the ultimate amount of choice. The range available is much more varied than what could be found in high street stores or in the supermarkets and in turn the prices are varied too. There are high-end products for which buyers can expect to pay out a considerably for whilst there are other items which are designed to suit any budget at all.