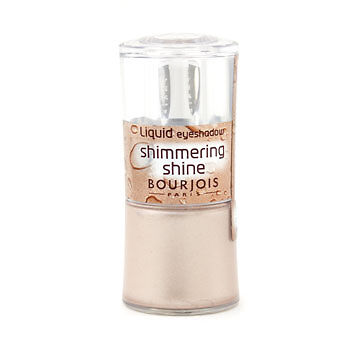 The effects of eye shadow are numerous. It is used as a means of adding depth, dimension and shape to the area around the eyes. It is also used to bring out eye colour, and there are a number of different colours and tones available to accentuate this.
Eye shadow comes in a variety of different formats. It is available as a mousse or a cream, as well as being able to be applied via a pencil. One of the more popular forms of eye shadow, however, is known as liquid eye shadow. Liquid eye shadow is more aqueous than other forms of eye shadow, and this allows for an easier and smoother application.
There are many different types of liquid eye shadow on eBay, at affordable prices, and this guide aims to help those wishing to purchase such an item.
Types of Liquid Eye Shadow
Liquid eye shadow is often available in a number of different types. Much like other forms of eye cosmetics, liquid eye shadow often comes in many different tones in order to help with mixing and blending on the skin. Here are some of the more popularly bought types and ways in which liquid eye shadow can be purchased:
| | |
| --- | --- |
| Duo Liquid Eye Shadow | Duo liquid eye shadow is a popularly bought form of eye shadow. From being referred to as 'duo', one can infer as to what the nature of the liquid eye shadow is like. Duo liquid eye shadow is the name for an eye shadow that can be purchased including two different eye shadows. This is done in a number of ways. Often it is done by splitting one eye shadow tube in half or into two separate tubes, depending on the preferred ratio of tones. For example, one could purchase a duo liquid eye shadow that is one half shimmer, and another half of a certain colour. This is done to give those wishing to apply liquid eye shadow an increase in options when it comes to the effect of the eye shadow. It also means that the application can be done quickly and efficiently, without having to find and try out different shades and tones before the final application. Duo liquid eye shadows often have two separate brushes in case only one of the eye shadows is required. |
| Palette Liquid Eye Shadow | Palette liquid eye shadow is very much of the same design as duo liquid eye shadow. The only difference is that there is a palette of liquid eye shadow to choose from as opposed to two different liquid eye shadows. In general terms, a palette will be made up of between 3 to 6 different tones or shades of liquid eye shadow. Again, much like duo liquid eye shadow, this is done to allow for an easy collection of similar colours, as well as making it easier for users to blend colours together. More often than not, liquid eye shadow that comes in a palette will have a mirror attached to enable users to apply their eye shadow whilst on the move or not near a mirror. Palette liquid eye shadows are also made small enough to be able to be carried around in a handbag, yet sturdy enough not to be damaged easily. |
| Highlighter Liquid Eye Shadow | Whilst palette liquid eye shadow and duo liquid eye shadows tend to feature brighter colours and tones, there is another type of liquid eye shadow available. This is known as highlighter eye shadow. Rather than being used for covering larger areas around the eyes, highlighter is used to outline certain areas of the eye shadow. By doing this, the user accentuates certain contours around the eyes to make both the colour of the eye shadow stand out, as well as showing off the colour of the eyes. It is recommended for subtler looks to use highlighter liquid eye shadow in a colour that does not clash with the rest of the eye shadow being used. |
Features of Liquid Eye Shadow
Whilst the majority of eye shadows create consistent effects, such as accentuating eye colour and drawing attention to the eyes, there are certain features of liquid eye shadow that makes it unique. Here are some of the properties and effects of liquid eye shadow that shows how different it is from other types of eye shadow available on the market:
Long Lasting: A lot of eye shadows available on the market do not last particularly long and because of this one may need to apply more eye shadow at a number of intervals throughout the day. This is a particularly useful attribute for those with oily skin, or if natural sweat occurs. It also means that in the long term, less eye shadow has to be purchased, as one will not need to be constantly re-applying.
Waterproof: Despite being largely water based and considerably more aqueous than the other forms of eye shadow available, liquid eye shadow is considered to be highly waterproof. This is proven and backed up by the above point that liquid eye shadow is long lasting.
Bright Colours: Whilst there may be a larger range of colours available amongst other forms of eye shadow, it is commonly accepted that the colours created by liquid eye shadow are often brighter in colour. This can be beneficial for those with brightly coloured eyes and those looking to create bold looks that accentuate eye colour.
Matte: Again, despite the fact that liquid eye shadow is liquid based, it does not appear that way once it has been placed on the area of application. Liquid eye shadow actually dries as if it was a powder and goes one step further by drying in a manner that gives it a matte effect. For this reason, those looking for a smoky eye effect, as well as those looking to create a natural look, often use liquid eye shadow.
Considerations When Buying Liquid Eye Shadow
When buying liquid eye shadow one may wish to take a few considerations into account before settling for a purchase:
Shade: When buying liquid eye shadow the shade of the eye shadow needs to be thought about, especially when one is aiming to create a certain look. There are a number of cosmetic blogs that provide tips and recommended shades and blends for the wide variety of looks that can be created. Using these blogs can also be a good way of finding new shades and blends.
Type: Whilst all liquid eye shadows essentially serve a similar function, the decision whether to buy palette based or duo may be something that needs to thought about. Whether it is a concern regarding space, or perhaps a money saving exercise, one should consider what format the eye shadow is going to be purchased in.
Price: As with the rest of the eye shadow and cosmetics market, there is a wide spectrum of prices for liquid eye shadow. Some brands of liquid eye shadow will be considerably more expensive than others, yet may perform to a higher standard than a less expensively priced brand. It is worth setting a budget limit before searching for a liquid eye shadow.
Buying Liquid Eye Shadow Online
As mentioned above, there are a number of online resources that can provide an enormous amount of help when it comes to the decision of which liquid eye shadow to purchase.
There are cosmetic bloggers that regularly post updates on their recommended brands and shades of liquid eye shadow, most of which will be happy to answer questions on the topic. There are also forums with discussion threads dedicated to conversing and deliberating over which liquid eye shadows are best suited for certain looks and the best ways of applying and blending them.
It may also be worth looking at online cosmetic retailers to gain a sense of familiarity with the prices that are commonly paid for different brands and types of eye shadow. This may lead to a more affordable and sensibly priced item being found on the likes of eBay.
Buying Liquid Eye Shadow on eBay
Many of the same brands and types of liquid eye shadow that can be found in cosmetic retailers can also be found on eBay. The site also enables buyers to name their preferred price for an item using the 'Bidding' system. This means that what could be found elsewhere online may be found on eBay for a less expensive and more reasonable price.
One can also make use of other buying options if the seller has enabled them. These include putting forward a 'Best Offer', or buying the product without bidding for a set 'Buy It Now' price.
To see the liquid eye shadow options available on eBay, go to the Health and Beauty section of the site. Next, click the 'Make-Up' link and follow it through by choosing the 'Eye' Filter tab. Finally, choose the 'Eye Shadow' filter tab and click on the Liquid option.
Conclusion
Whilst buying eye shadow in any form is an entirely subjective choice and process, there are certain considerations that should be undertaken in a more general context.
For example, one should think about price especially in relation to brand and quality before purchasing. By doing research and reading up on the different types of liquid eye shadow available, a deal can be found to represent the personal requirements of the buyer, as well as ensuring that the transaction is a safe and secure one.
Being well versed in the world of liquid eye shadow, leads to an informed buying decision, which can then lead to both a satisfied seller and customer.