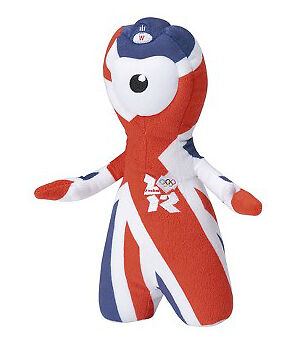 People from all around the world came to support the athletes from their countries as they competed with the best of the best at the London 2012 Olympics. The United Kingdom had the chance to host the games for the third time in their history, and as always, the country was filled with excitement. The interest for the Olympics has created a very large market for Olympic Games memorabilia.. Whether you wish to create a collection of items from this wondrous event, or you simply want a piece that reminds you of it, turning to memorabilia is inevitable.
Buying memorabilia is a complicated task. There is a lot to choose from, and making the correct choice requires some knowledge. To be able to make the right choice, the buyer needs to know what the market has to offer and how to properly assess its value. Learning about pieces of memorabilia and how their value change over time can be of great help. Memorabilia falls in different categories, so if you wish to make a purchase, the Internet is a good place to start, and eBay has a lot to offer.
Appraising Memorabilia
When purchasing memorabilia of any kind, one of the important tasks is to properly appraise its current and possible future value. Memorabilia should be treated as a piece of history, and age, rarity, and condition are highly important factors that determine the worth of a piece.
Age
When it comes to age, the rules are simple. If the condition of the piece has not deteriorated over time, the older a piece of memorabilia is, the more it is worth. There are Olympic Games memorabilia from as early as the beginning of the 1900s, so it is expected that a piece of equal rarity and condition from the London Olympic Games in 2012 is going to be worth considerably less. This should be viewed only as an advantage, as it allows a collector to start early and see the value of an item grow. With proper care, the item can multiply its worth many times and can become a treasured collector's item.
Rarity
Rarity is another great factor that determines the price. A supply and demand market such as the one for collectibles dictates that the harder it is to acquire a piece, the greater its value becomes. The number of items produced, and the number of items in circulation on the market determines the product's rarity. Time makes certain pieces rarer, as some of them become lost or damaged.
Condition
Condition is a factor largely influenced by both age and rarity. The older an item is, the harder it is to acquire in perfect condition. Some collectibles require special care, and their condition reflects the owner's dedication to preserving their value. The chart below shows the commonly used terminology to describe the condition of an item.
| Condition | Description |
| --- | --- |
| Bad or poor | Items described this way are usually visibly damaged to a great extent and have low collectors value. |
| Good | This items are usable but may be worn out and could have some damage. |
| Very good | Less signs of wear and probably no damage. |
| Excellent | Looks almost brand new, with no obvious signs of use. |
| Mint condition | The item has never been removed from its packaging and has sustained no damage. |
Items in mint and excellent condition are usually hard to find, especially as time passes. Fortunately, not a lot of time has passed since the London Olympics, which makes it easier to find memorabilia that looks exactly the same as the day it was made.
Types of Items Considered Memorabilia
Though all Olympics-themed merchandise is collectable, not all of it is considered memorabilia. The items made in collaboration with the Olympics committee always count as memorabilia,, and usually a portion of the profits from the original sales goes to funding the event. Aside from all the licensed merchandise, other themed items such as toys and books do not count as memorabilia but can still add to a collection. Common examples of memorabilia include posters, pins, stamps, medals, and clothing, among others.
Posters
Posters are among the easier memorabilia to collect from recent Olympics. This presents a good chance for all those who wish to make a collection from the London games. Leading contemporary artists were commissioned to design the posters for the London 2012 Olympics and Paralympic games. Each poster can be viewed as both a work of art and a piece of history. A collection of posters can increase in value as the price of a well-maintained poster grows over time.
Stamps
Stamps have a high collector's value as they are desired by both stamp and memorabilia collectors. The design of the stamps sold during the London Games in 2012 were made by the world-renowned designer Sir Paul Smith. Regular themed stamps could be bought in all post offices, and there are a lot of them in circulation, along with rarer editions. A signed and framed limited edition London 2012 Olympics gold medal winner's sheet is a good example of memorabilia that is hard to find. Only the first 100 stamp sheets were signed by all four members of Great Britain's Men's Pursuit Team, which instantly makes these items rare and valuable.
Another valued collector's edition is the Paul Smith-signed collector's book that includes Olympic-themed stamp sheets and postcards. Even without the signature, these collector's books have value that can only become greater over time. Buying a stamp set or a souvenir sheetlet can also be a less expensive way of acquiring memorabilia.
Mascots
The stuffed Olympic mascot is a good toy and a wonderful piece of memorabilia. After the end of the Olympics, the price of mascots starts to grow, especially on those that have never been used and still are within their original packaging. There are many stuffed versions of London's Wenlock and Mandeville mascots, and they come at various prices. Whether you wish to give your child a fun toy to play with or want to enjoy the company of Olympic mascots sitting on a high shelf, these items are a good purchase.
Pins
Pins usually contain an image of the Olympic mascot and other themes related to the host country. Fun designs of Wenlock and Mandeville participating in Olympic sports, and pins featuring famous London sights can be found in abundance. It is customary for teams from other countries that participate in the Olympics to exchange pins with the hosts. These themed pins are harder to find and are more valued. There are also pins made in anticipation of the event. They are called countdown pins and symbolise the time left before the start of the Olympics. Some of these might have greater collector's value, as they are produced in smaller numbers.
Medals
Medals present a true piece of history. Every athlete who has participated in the Olympics is entitled to one. Collectors value this type of memorabilia, as it has a personal touch. All medals have a documented origin which means that their value is dependent on the success of the athlete. Needless to say, awarded medals are worth considerably more than participation medals, and the record-breaking medals are cherished even more. Over 50 Olympic records were broken during the London 2012 Olympics, and some new world records were set as well. This means that owning even a single one of the medals is a huge deal in your collection of memorabilia. Replicas of the medal design are also sold as souvenirs.
Torches
Lighting the torch during the opening ceremony symbolises the start of the Olympics. The flame is first lit in Olympia, Greece, and thousands of torches are produced so the flame can be carried to the Olympic Games. The number of torches from the London 2012 Olympics is 8,000, and though numbers are usually in thousands, this is still considered quite high. However, this has not influenced the price of torches. Torches produced for Olympic Games as far as five decades ago have been sold for less than those of the London Olympic Games.
Conclusion
Anyone who wishes to buy memorabilia should know what the market has to offer and how to properly assess its value. Age, rarity, and condition are all major factors that influence the price. Having these three factors in mind, all individuals who are looking for memorabilia from the London 2012 Olympics are in luck. The choices are huge and the prices are still affordable. As time passes, items in good condition are harder to find and more expensive to acquire, so those who want to start a collection should do it sooner rather than later.
The London 2012 Olympics has many beautiful sports memorabilia items to offer. Both the stamps and the posters created for this event are works of art that have been designed by world-renowned artists. Other memorabilia featuring Wenlock and Mandeville, the mascots of the games, can also be found in abundance. More serious collectors can also easily find something of interest. There are 8,000 torches and over 50 record breaking medals that could appear on the market at any time. Whatever your preferences, eBay can help you find just the right the memorabilia items that you are looking for from the London 2012 Olympics.