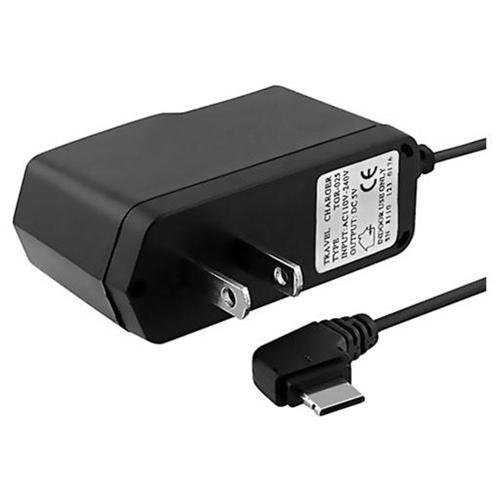 When searching for any product online, eBay is the go-to marketplace of choice. There are hundreds of thousands of sellers selling millions of different products on eBay, with both larger retailers and small single sellers alike attempting to move on their goods. Using eBay to buy mobile phone chargers and docks is easy, but it's important to consider a few things before looking for any particular product.
About Chargers and Docks
Chargers and docks come in a variety of styles and prices, and are suitable for a variety of different purposes. While each will be primarily suited to charging mobile phones, they will generally be designed to provide this service in a variety of different settings and circumstances.
Mobile Phone Chargers and Docks Available on eBay
Here are the major types of mobile phone chargers and docks that can be bought on eBay:
| | |
| --- | --- |
| Mains/USB Chargers | Mains chargers are useful for indoor settings like homes and offices. One end of these chargers will be plugged into the mains, and the other end will connect with the phone. With some versions, the plug is attached to the wire by a USB connection. By detaching the plug, this USB connection can then be inserted into a laptop or desktop, thus generating charge from the computer instead. |
| Car Chargers | Car chargers are ideal for those who travel a lot, and who need to keep their phone fully juiced when behind the wheel. These chargers connect via the cigarette lighter and use the cars battery to charge the phone. |
| Portable Battery Chargers | These chargers are powered by regular AAA batteries in the main, although this will depend on the specific product. These batteries can be either rechargeable or disposable. In general, portable battery chargers are small enough to carry around and are useful in emergencies when there is no access to mains or car chargers. |
| Solar Chargers | For those who are environmentally conscious, solar chargers are ideal. They comprise solar cells which gather the energy from the sun to power the phones battery. In some cases, this energy can be stored for later use. The bigger the cell, the better, and the more sunlight that is available, the quicker it will charge. Naturally, therefore, these chargers are only useful in outdoor environments with direct access to sunlight. |
| Hand Crank Chargers | These chargers are manually charged up by turning a handle on the charger to generate energy by muscle power alone. These are usually fairly small and may come with a series of different connections compatible with a variety of phone brands. They are ideally suited to emergency situations, and are only really used when no other options are available. In general, it may take a good minute of turning the handle to generate enough power to make a short phone call or send a couple of texts. As such, they are purely emergency chargers, not suitable for regular use. |
| Docking Stations | These can be as simple as a small unit that holds the phone up while it charges, to one with multiple functions - most commonly the ability to play music through integrated speakers. These can be bought at a range of prices and can be used to charge a single phone to multiple phones depending on how many ports it has. Those with multiple ports are often useful for home and office environments where several people need to charge their phones at once. |
| Charge Pads | With these the phone is placed on the pad or mat to charge and doesn't need to be connected to the unit with a specific port or USB. They are available for certain types of phone and offer a slightly more stylish method of charging than more traditional options. |
What to Look Out for on eBay
When searching for any of these types of chargers and docks on eBay, it is essential that several important factors are taken into account. These will include:
Compatibility
It is essential that the phone is compatible with the charger. When looking at eBay listings, the types of phones that are compatible with the charger should be listed. Never assume that any specific phone will work with the charger unless it is mentioned in the product title. Most brand chargers will work with related makes and models of phone made by that brand. For example, if the product is a Nokia mains charger, this should work with the majority of Nokia phones. However, check to make sure before buying.
Bundles
When searching, consider when the charger will be most used. If in the home or office, get a mains charger or docking station. If in the car, get a car charger. Portable chargers are also excellent for emergencies. It is sensible to provide charging facilities in each of these situations if possible. As such, look for bundles. For example, some sellers may offer a discount on a mains charger when someone buys a car charger from them. For those who wish to get several types of charger, bundles are both convenient and provide great value for money.
Customer Feedback
It is advisable to avoid sellers that have poor feedback. Ratings on eBay are out of 100, and it is important to only consider sellers in the high 90s. Even a seller that has a rating of 95 per cent might be worth avoiding, largely because there are so many sellers available, meaning better ones will usually be available. However, also take into account ratings for the last 6 months. Some sellers may have had a few poor reviews in the past, but may now get the thumbs up from all of their customers.
Item Location
The location of the item is another factor to consider, particularly for those who need their charger or dock delivered quickly. Some sellers may appear to offer UK-based products, but in actual fact, these items may be delivered from overseas. For example, some items may have Union Jacks listed in their images, or even say that they are located in the UK but will actually come from Hong Kong or China. It is crucial to determine exactly where the item is, as this will influence the time it takes for the item to be delivered as well as delivery rates. As such, check this closely before using any particular seller.
Product Description
Don't be seduced by pretty pictures that show brand new, factory sealed, and fully packaged products. Sometimes sellers will put these up, when in reality the items listed are non-OEM (official equipment manufacturer) products. To clarify things, always read the description carefully; this will say whether or not the item is officially made by the manufacturer.
Price
When a product appears to be high quality on first glance but is being sold at a low price, question why this is the case. Again, as mentioned above, it is important to gather all of the details of any items before buying it. Of course, checking feedback scores and reading reviews will help to this end.
Conclusion
For any type of phone charger or dock, eBay is the place to go. Not only will there be thousands of listings from authorised sellers, there will also be thousands of listing from smaller, independent, and single sellers as well. This gives anyone access to both new and used chargers and docks for every phone brand in the world, all at a significant range of prices.