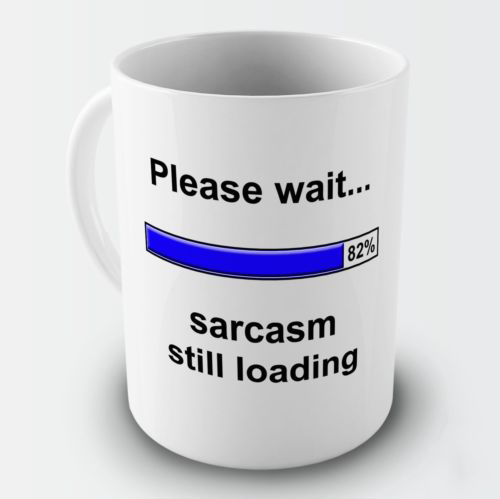 Mugs are a necessity to daily life, so why not use them to add a little support and inspiration to the morning routine. Everyone has what it takes to achieve what he or she wants, but sometimes finding energy and that extra boost can be difficult. Inspirational quotes help motivate everyone, and people can now place one on a commonly used mug meaning that it will be seen daily. Simply put, a little bit of inspiration can help provide anyone and everyone with an extra oomph.
Mugs with meaningful quotes usually cost under £10 and are an affordable way to spruce up a kitchen. They come in a variety of forms using several different materials. It doesn't matter what type of drinker you are, there will be a mug with a meaningful quote available, both to suit and inspire.
Why Buy a Mug with a Meaningful Quote?
Mugs are top sellers in the world of kitchenalia and motivational mugs should be a fixture in every home. They also make great gifts for people when it comes to birthdays and Christmas. A mug with a meaningful quote is joyous and warming enough to inspire people to have a wonderful day.
* They come in a range of bright and captivating colours.
* They motivate, inspire and encourage.
* They can lift the morale of someone after a tough day.
* They make great gifts for friends and family.
* They are microwave and dishwasher safe, meaning that they are suitable for any home.
Positives and Negatives
Like every product, there are positives and negatives to mugs with meaningful quotes on them. The prospective buyer needs to weigh up both the positives and negatives before purchasing, in order to make sure that the mug you've chosen is right for you.
Pros
* Everyone needs and uses a mug.
* People have always had a love for mugs, to the point where they're generally disappointed when one breaks.
* They are popular all over the world meaning that there are plenty of variations to be found on eBay.
* Some mugs have future resale value if they are rare; have cultural relevance or brand significance.
* They're simple to store, as all you need is shelves or a mug tree.
* Mugs are basic in design, which means it's easy to spot damage.
Cons
* Many forms of mugs are fragile and can be broken easily.
* Being a delicate item, it makes shipping them a difficult procedure.
* They don't carry much value after initial purchase.
* Chips and dents in used mugs aren't uncommon.
* Susceptible to stains if not washed correctly.
* Any damage done is permanent.
* They can't hold the same amount of liquid as a glass or a tanker.
Mug Materials
The public's love for mugs with meaningful quotes on doesn't stop with the quote itself. They are drinking utensils that are easy to hold as well as being durable. You can feel the quality of the product when you have them in hand and know you've got value for money. It would be no surprise to see a mug with a meaningful quote on becoming a favourite after just one coffee. The following are the types of materials used to create mugs.
| | |
| --- | --- |
| Material | Details |
| | The most popular form of mug material. It's cost effective yet robust, meaning that it can contain high temperatures well. Perfect for tea and coffee drinkers who want to keep their drinks hot long after they've been poured. They usually come in a standard white but are great for displaying colours and quotes. |
| Enamel | Oddly enough, enamel mugs aren't actually 100% enamel. They are made using a mixture of powdered glass that is layered over either metal or ceramics. There solid foundations mean that they're primed for excessive use. |
| Plastic | Plastic is considered cheap and cheerful by most but its quality is actually underrated. They are cheap to produce and provide corrosion resistance. Even though they're not a long-term option they are still worth considering. |
| Steel | What was once the premiere form of mug has now been reduced to a bit-part player. Even though the market may have changed, steel mugs still maintain their use as a thermal insulator. Stainless steel variations are the easiest to clean and are resistant to marks. |
| Glass | Flimsy to touch but stunning to look at. Glass mugs are a great addition to a kitchen, but even when treated properly they do not handle hot drinks well. Chips and scratches on glass mugs can also be hazardous as they can cut the skin with ease. |
Used Mugs
Buying a used item of any kind carries risk and mugs with meaningful quotes on are no exception. Damage via prior use is something to consider. The amount suffered will play a part in deciding whether or not a used mug is suitable. In order to get a true grasp of the items condition open up a line of communication with the seller. Take the time to ask them questions about the mug, to always make sure you get a knowledgeable sale to get value for money.
* How old is the mug?
* How often has the mug been used?
* Where was the mug originally purchased from?
* Does the mug have any cosmetic damage?
* How do you ship mugs?
* Has it had any repairs done to it?
* Do you offer multi-purchase shipping discounts?
Personalised Mugs
Sometimes shoppers just won't be able to find a mug that has a quote of interest. When this happens it's time to get one custom made, this is a service that many eBay sellers offer.
* Perfect for tailoring to specific names and interests.
* Gives the chance to own mugs that feature obscure quotes.
* Makes a great gift option.
* Will be of a professional quality.
* Suitable for dishwasher use.
Don't limit yourself to solely mass produced offerings and opt for something customised. It will add a personal touch to a kitchen with the only limit being your imagination. They make the perfect gift for any and every occasion.
Conclusion
The appeal of the common coffee mug has always been its reliability. People want a mug that holds a drink and can be washed with ease, but people can now get that and so much more. They've become a point of inspiration and enjoyment when used alongside meaningful quotes. If shoppers are looking for something to brighten up the look of their kitchen, they can't go far wrong with a mug that features a meaningful quote.
This guide is here to make sure shoppers find the right mugs (with the right quotes) at affordable prices. eBay has built a reputation for kitchenalia, so you'll be sure to find mugs of interest and more on the world's leading online auction site.