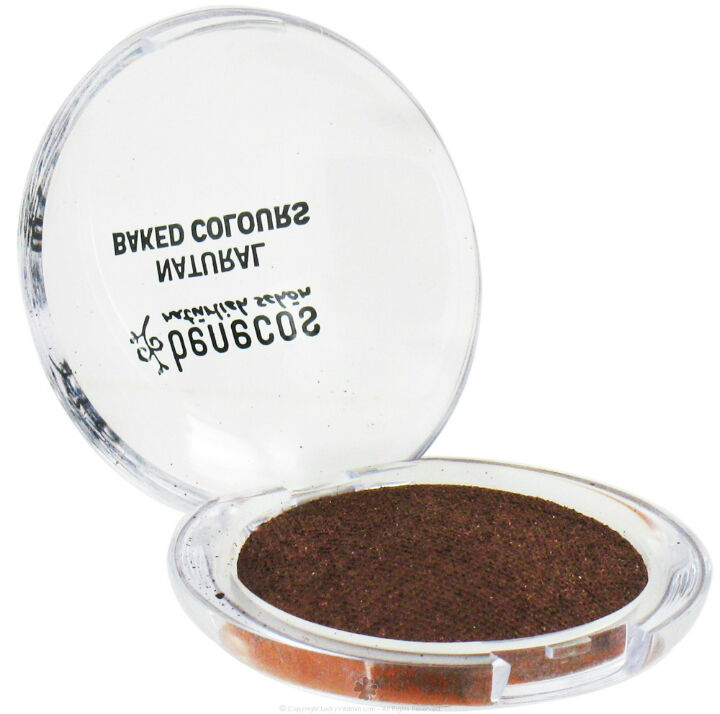 More and more people are turning to organic products because they believe certain chemicals are not good for their skin. Some may turn to organic products due to their extremely sensitive skin or use organic products to help do their bit to help the environment.
Picking ordinary eye shadow is problematic and trying to find good quality organic eye shadow can be another matter for the buyer. This guide aims to inform the buyer of the different brands of organic or mineral eye shadow available on eBay and how to make a purchase.
What Are Organic Eye Shadows?
Organic eye shadow is a product that is free from any synthetic materials or chemicals found in similar products. Organic eye shadows will be made from a mineral or pigment base which give it a smooth, velvety feel. Organic eye shadows are often enriched with minerals and vitamins and offer the buyer wonderful health benefits such as anti-aging and moisturising benefits.
Who Can Benefit From Using Organic Eye Shadows?
Organic eye shadows are suitable for vegetarians and vegans as they will contain no animal bi-products. Organic products offer a better choice for those who wish to consciously reduce their carbon footprint or would like to use more natural products.
People who have sensitive skin or problems with applying normal eye shadow will find they can benefit from organic eye shadows and mineral related make-up.
As organic eye shadows are more natural based, their range of finishes is more limited than compared to non-organic eye shadows, the finishes will mostly be matt and sheer depending upon the brand and the ingredients used. Sheer effects can be created by layering up the colours. A common misconception is that the colours are poor and won't last long, but many companies have created organic eye shadows with staying power and bold colours.
Organic Eyeshadow comes in two main forms as the table outlines:
| Eyeshadow | Description |
| --- | --- |
| Pressed Powder | This is the most common and practical as it won't come loose if the lid is not properly secured. Pressed power can be applied using sponge, fingers or brushes. |
| Loose Powder | A fine, loose powder that applies smoothly, especially with a brush. A little water can be added to make eyeliner. |








Benefits Of Using Organic Eyeshadow
Mineral based beauty products offer fantastic benefits for the user. Mineral eye shadows will often be of superior quality and many users find that a little eyeshadow will go a long way. The range of colours is generally softer and more 'natural' in appearance compared to other eye shadows which some users will prefer. These are some of the following benefits to using an organic/mineral based eyeshadow:
Organic eye shadows won't clog the pores on the face in the same way non-organic make-up might do.
Those with skin allergies or very sensitive skin can use organic eye shadows and mineral based make up with confidence.
The buyer won't need strong cleansers or soaps to remove organic eye shadow as they don't have heavy oils which need strong chemicals to remove them.
The skin condition can improve greatly over time if the buyer switches to all natural cleansers and organic moisturisers.
Using organic ingredients ensures that the chemicals are kept out of the environment which is appealing to many buyers and those conscious of the environment.
Organic eye shadows are made by ethically minded companies who ensure that no animals are used to test their products so therefore vegans can use organic/mineral make up.
Organic eyeshadow will have a lightweight feel which prevents the eyes feeling heavy throughout the day. Mineral based eye shadows can last all day with application of primer.
Tips for Selecting Organic Eyeshadow on eBay
Organic eyeshadow may seem an unusual product, but more and more companies are realising the wide appeal for all natural make-up products. Trying to look through many listings on eBay could become frustrating for the buyer, but with a few research tips, they can soon find the organic eyeshadow that is right for their needs. The following are factors that buyers might want to consider:
Cost: organic eye shadows in general can cost more than their synthetic counterparts, but this is made up in quality. The buyer will wish to consider a budget to start off with.
There are not as many known brands of organic eye shadow and the buyer may wish to research a few before making a purchasing decision. The most popular brands on eBay are Bare Escentuals, ZUII and Green People.
Is the buyer interested in a range of colours or do they want a single eyeshadow? eBay lists a wide range of colours and different sets of organic eye shadows for the buyer to view.
Location of item and price of postage. The buyer will need to consider that organic eyeshadow is more readily available abroad at the moment, and they may have to pay a little more in postage.
When looking at individual listings the buyer should read through the description carefully and look for details to see if the eye shadow is certified as organic, and where possible a list of ingredients. If not, the buyer shouldn't hesitate to contact the seller to find out more.
The shade of the eyeshadow may vary a little in real life but most buyers will do their upmost to represent the colour of the eyeshadow as closely as possible. Many sellers will offer returns policies if the buyer is not happy with their purchase.
How to Buy Organic Eye Shadow on eBay
Once the buyer has come to the decision of what type of organic eyeshadow they are interested in buying, they should go onto the eBay homepage and select the Health & Beauty Portal and click on the Make-up & Tools category and select Eye Shadows.
Organic eye shadows are more unusual than regular eye shadows so the main way for a buyer to search for one is to utilise the keyword search:
Keyword Search: this option is best for the buyer to search for organic eye shadows, they can enter search terms such as 'pink organic eye shadow.' It is advised that the buyer use the word 'organic' in every search, or use words like 'mineral eye shadow' to yield different results. Advanced keyword search is good for buyer who can't find anything on a basic keyword search.The buyer has the option to use the categories to look for organic eye shadow but they will have more success with the previously stated method of searching. This technique involves:
Categories: when looking for organic eye shadow, the user will have to combine the keyword search as well as use the categories. They can select the number of colours for example in the sub category, or the finish of the eye shadow. The categories option is ideal for buyers looking to view a range of listings, and they may also reduce the listings based on features like price and location of the item.
Suggested Popular Search Terms: These appear below the search box, these can be based on what the buyer has entered before and can help find more listings.
Tips On How to Apply Organic Eye Shadow
Organic eyeshadow is not too different from eye shadows made with synthetic ingredients, buyers can have as much fun creating new looks from themselves with organic eyeshadow, these are some tips to help the process along:
Use a mild, organic make up remover to remove any trace of previous make up and eye liner. Use a quality organic make-up primer or gentle moisturiser to help make the skin smooth and ready for make-up. Blend the primer with clean fingers, dabbing rather than rubbing to ensure even coverage.
If using loose powder, gently shake a very small amount into the lid of the eye shadow, this will prevent overloading the brush and reduce wastage. Quality make up brushes will ensure a good, smooth application. Eco friendly make-up brushes are readily available on eBay.
When using two colours, always use the lighter colour over the lid and then blend the darker colour at the edges to create the illusion of bigger eyes. Organic eye shadows can be used wet by spraying a little water on the eyeshadow and then using a dry brush or sponge to work the eyeshadow across the eyelid.
Go for colours that make the eyes 'pop' rather than making them look dull.
Looking After Organic Eye Shadow and Brushes
Organic eyeshadow doesn't need any more care than synthetic make-up; these following tips will ensure the buyer can keep their make-up in good condition.
Store eye shadows flat and avoid stacking them in a place they may be likely to fall over and hit the floor. Keep tops tightly sealed and away from children.
Store make-up away from direct light and heat as this may distort colour or cause pressed powders to crack.
Consider airing out make-up brushes every few weeks and check the condition carefully twice a year. Replace any brushes as needed. Clean the brushes in a gentle baby shampoo and leave to air dry naturally ready for the next use.
Powdered cosmetics such as eyeshadow and mineral powders can last a long time so long as they are kept dry and away from damp conditions such as a steamy bathroom.
Conclusion
Organic eye shadows can be used to create an array of looks for the buyer, finding the perfect shade for smoky eyes or an organic eyeshadow palette is easy on eBay. Companies are looking for ways to help the planet, and organic make-up is the way forward. The buyer is spoilt for choice for good quality organic eye shadow; it is worth spending a little more for eye shadow that has so many benefits. This guide can help the buyer find the organic eye shadow that is right for their needs in a few clicks.