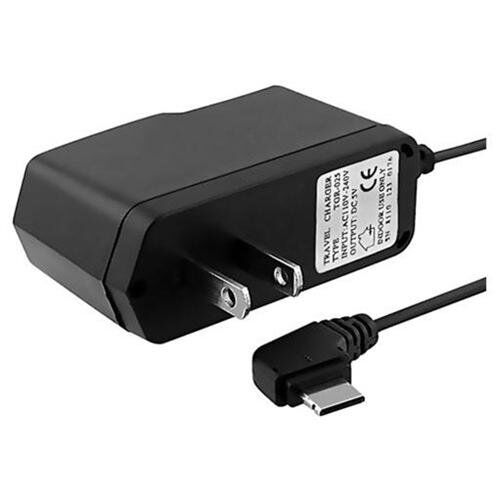 With so many electronic devices able to act as a phone or a multimedia station, they can require frequent charging so that users on the go have a truly mobile experience. Most phone chargers and docks are either wall mounted and plug into a regular socket to get power, use a USB port on another device which is directly connected to a power source, or in car devices that take power from the car's battery. The power always has to come from somewhere, and when in the middle of nowhere with no electricity and requiring a charge for an electronic device, innovative solutions are available using solar power, wind power, water power, and muscle or movement power. Individual or group hubs in tidy configurations to reduce wire tangle and provide easy access to the phone or music player can be found in sleek modern designs and quirky novelty ranges as well as retro and natural looking disguises that are works of art.
Phone Chargers and Docks
In order to power a phone from a wall charger it needs to be connected to a mains plug for the socket and a jack plug or pin to insert into the mobile phone. The mains plug needs to meet the requirements of the country where it is used. If travelling from the UK abroad this is overcome by using the plug with an international adapter so that it fits the two-pin sockets used in Europe, USA and Australia. The adapter gets plugged into the socket and the plug fits into the adapter. For phones with a mini USB connector style jack plug, make sure it is inserted the correct way up. All USB connectors have the connection icon on the top side to show which way up the device should be fitted. Some small ones look as if they are rectangles, but they are slightly angled with a narrow edge and a wider edge. Circular shaped pins require no special positioning. Docks, also known as pods and cradles, may be plugged into a socket for their power source or they may use an internal battery that is rechargeable or replaceable. They provide a convenient way to provide power for a mobile phone while still permitting function. The user can watch movies or make calls while the phone sits in its docking station on a desk as it powers up. If a phone user is on the go and expects to have to recharge devices quickly, there is a portable spool style power bar that plugs into a socket and offers three USB ports from a single source.
Multiple Device Chargers
Charging multiple devices in preparation for a day out is easily achieved through charging stations, power strips and USB wall plates. Certain brands have produced wall mounted phone docks for individual items that dispense with trailing cables that often present a hazard. Hybrid power bars offer conventional power sockets as well as USB ports on one unit. For several different phones and gadgets requiring power simultaneously, the tentacles and integrated magnets of a touch-and-go dock organise devices in a central location. Similar to power strips is a multiple adapter compact power hub six-device electronics charger for mobile phones and other electronic devices. Using only one socket, it keeps items safely together so they are easily found. A U-socket is another means of powering a device without the need for an adapter or cables. Mats are another means of charging mobiles and smartphones. Specifically for phones is a conductive pad which connects a mobile phone's charging port to a power clip and the device rests on the grid soaking up power to recharge it to full capacity. Power docks with dividers permit several items to sit together on their sides for a recharge. Pivoting power bars where the socket can tilt or a disc can swivel to accept devices allows several units to be seen from different angles and is ideal for use in an office situation where people share equipment.
Emergency Power
One of the ways to generate a few extra minutes of vital talk time on a phone is to use thermoelectric power through conversion of temperature difference between the body and the environment via a bracelet with a small USB port to harness the energy required. Pedal power is another way of generating a charge for a phone on the move when cycling. Kinetic activity from rocking chairs and foot pump or hand crank chargers can be life savers in areas where there is no electricity or the power is down because of earthquakes or storm damage. Sharing the power from another phone battery using jump-start card can charge a phone when there is no other convenient solution.
Eco-friendly Solutions
Wind, sun, and water have all been used in designs for charging phones. Some designs are limited to particular makes of phone, but if it is the one requiring charging it offers a green, eco-friendly method for generating power.
| | |
| --- | --- |
| Solar Power | Solar power is used in a variety of novel ways to power a docking station or a phone directly. Photovoltaic cells convert solar power into energy which is stored in the battery of a device. As phones are only small items, this power source can take the shape of the solar beetle with its wings that open out to indicate the level of charge available and exchanged via a USB stick. Vests containing solar panels can be worn to take advantage of sun power and then transferred to charge mobiles or smartphones. |
| Water Power | Moving water used to produce hydroelectric power is another means of charging a phone with the ultra-compact portable turbine design by Daniel Hull. Its components include a turbine, generator, anchor, and battery pack that stores and distributes energy for devices requiring a charge. |
| Wind Power | Wind is moving air and a small version that fits on the top of a phone circulates fins just like a small portable fan to generate power. Using air alone this type of turbine phone charger can bring a phone up to full power in six hours. |
| Signal Power | Wi-fi signals already in the air can be collected and converted into electricity using a small, slim tablet for an OEM battery. Wherever there is a Wi-fi hotspot, the Airnergy Charger can harvest the signals to replenish power so that it is ready for any future charges that might be required. |
For those concerned about wasting power, there are eco-intelligent device docks that will switch off automatically when a full charge has been drawn down
Innovative Designs
Electronic devices like mobiles and smartphones dominate homes and offices. Many designs pay homage to the technology with quirky shapes like spaceships, docks that suspend phones seemingly in mid-air so they hover while receiving their charge and minimalist, sleek, hi-tech looking docks and chargers. Others are fun and funky, taking the form of crazy animals, and yet others return to nature and charge up in apparent logs, beds of grass, and even as an insert in a pulsating umbilical cord. Colourful items coordinate with popular models to create a streamlined look and retro designs of gaming stations or Rubik's cubes add interest to a work station.
Conclusion
Phone chargers and docks come in a huge variety of designs as single units or multiple capability items. Different colours, shapes and designs, power sources at the wall, wireless, USB, or in car options all make for amazing product choice. Decide what purpose the charger needs to do beyond providing power for a mobile or smartphone. Ask questions about whether it would be better to have a personal or a shared charger and if a shared one, how many devices would it accept. Also consider if the charger is for emergency use when there is no power source or if it needs to be an eco-friendly charger. Appearance can be important, so think about complementing the charger with existing equipment so that it coordinates or contrasts with other electrical cables and sockets so that it can either fit in or stand out as desired.