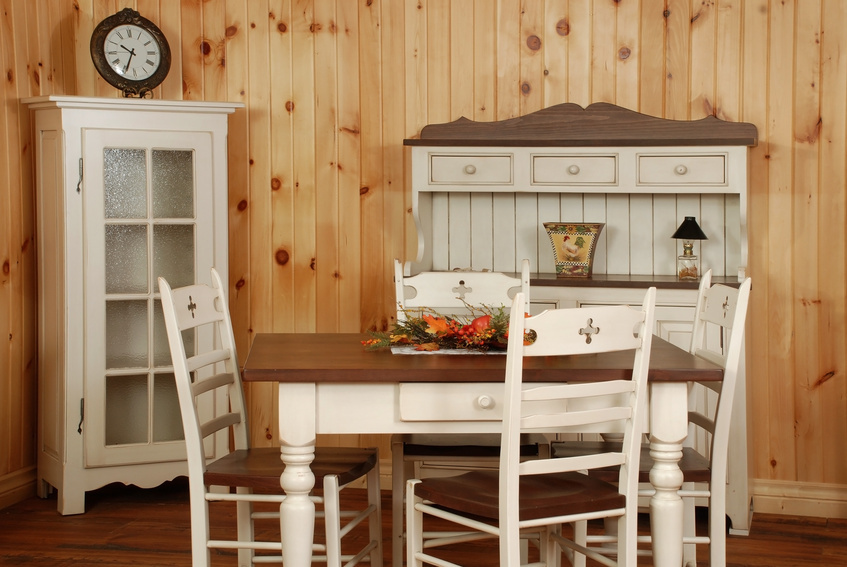 Pine kitchen chairs give your kitchen a stylish but rustic look. Pine is a durable and beautiful type of wood that goes well with a range of colours, so you can match pine furniture with almost any decor. When buying pine kitchen chairs for your dining table, you have to check the size, choose a style, and a colour.
Pine Kitchen Chair Style
Pine kitchen chairs come in several styles, so you can select an option that suits your home and your preferences. The colour of the pinewood, the shape of the chair, and its design all affect how it looks. Pinewood comes in several shades, so if you already have a pine table, try to purchase a matching or similar colour for your chairs. You can also buy pine chairs with cushions in a variety of colours and prints, or get plain wooden chairs instead.
Pine Kitchen Chair Type
Classic farm chairs are the traditional type of pine chairs. These feature a rounded back with a broad seat and spokes up the middle. Modern wooden chairs feature a slimmer seat and a straight or curved square back with no spokes. The backs of pine kitchen chairs can be triangular, straight, rounded, and squared, so you can choose any shape you like.
Pine Kitchen Chair Size
Chair size is an important thing to consider, especially if you need a set of chairs for a table. The height of traditional pine chairs varies, but most modern chairs are the same height. You also have to pay attention to the height of the back, which varies considerably with both modern and traditional kitchen chairs. Finally, the width and breadth of the seat are important as well, because you want the chairs to be comfortable for you, your family members, and your guests.
Buying Antique and Vintage Pine Kitchen Chairs

If you want to purchase unique or interesting chairs, consider antique and vintage kitchen chairs. Many antique chairs are available in sets of four or more, so you can pair them with a table. Keep in mind that you have to shop for durability and stability rather than only on appearance. Some antique chairs may also require work or refinishing, so be prepared to repair or have someone repair cosmetic issues such as scratches or peeled varnish.