Ping, a popular American golf brand, offers users nearly a dozen different types of golf irons, each of which provide golfers with different experiences and advantages that range from forgiveness and trajectory to clubhead design and size. Buying Ping irons, like buying any set of irons, is highly personal and depends on the type of player you are and the amount of money you want to spend on your equipment. Buyers must understand the golf iron in general as well as the details of its construction before choosing which Ping iron to buy.
Understanding Irons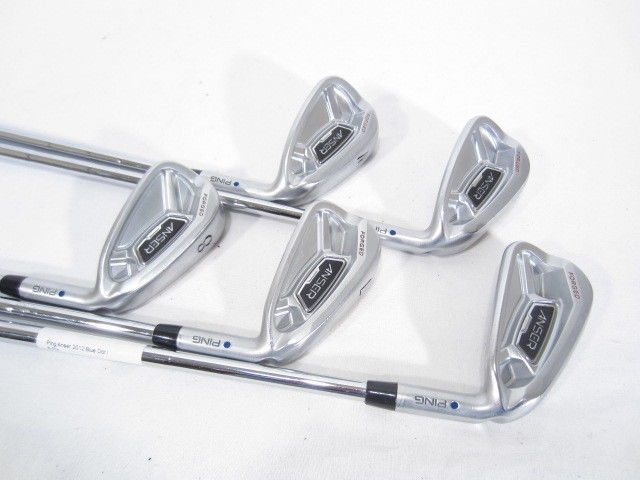 One of the most voluminous and critical elements to any golfer's bag is his set of irons. Easily identified by its shorter shafts and angled faces, the typical club set includes anywhere from seven to 11 irons. The irons propel the ball shorter distances to the hole than drivers or woods and longer distances than putters. Probably the most diverse class of club, golfers use irons to tee off on shorter holes, get out of the rough, and rescue themselves from hazards. Each different iron, numbered from 1 to 10, offers players a different angle of loft on its clubface which works in a different way throughout the course of a game.
Considering Clubhead Size and Design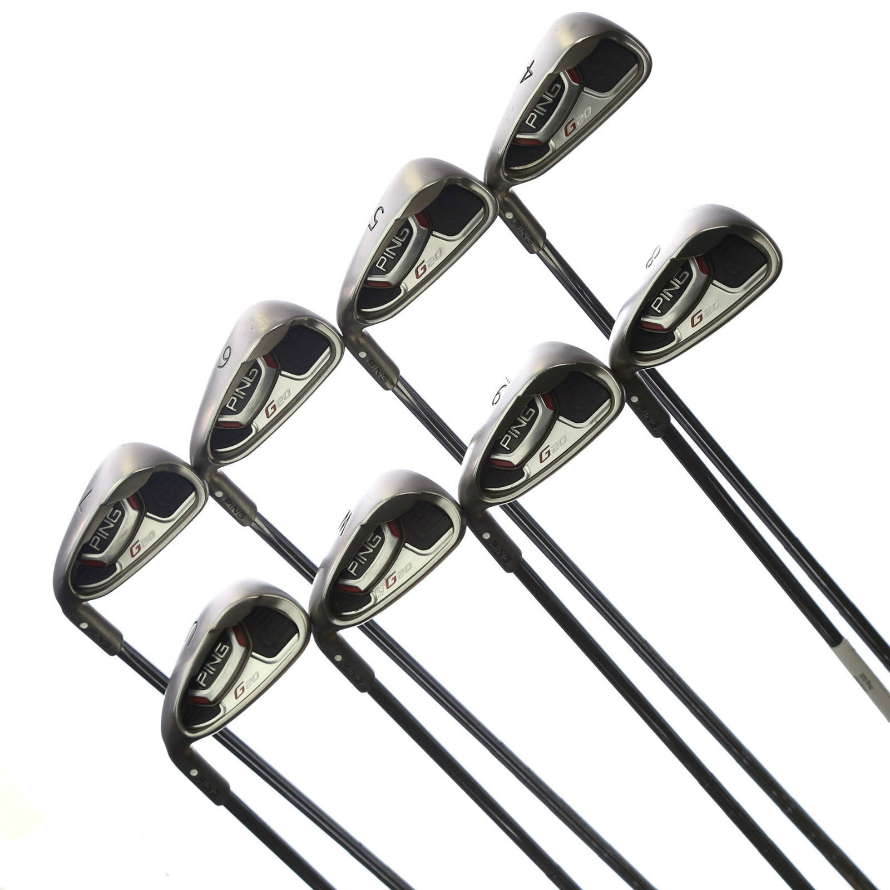 Clubhead design is one of the most critical elements for buyers to understand when purchasing Ping irons. Ping offers buyers compact, midsize, progressive midsize, oversize, and progressive oversize clubhead sizes. It also features game improvement, competition, and tour clubhead designs. Each combination of clubhead size and design offers users a different experience and set of benefits when playing golf. For example, an oversize game improvement clubhead generally has more forgiveness, thanks to a deeper cavity-back design, a wider sole, and lower centre of gravity. In contrast, a midsize iron has a shallower cavity back with less forgiveness. These competition-style heads still offer game improvement for the non-professional, but add increased workability.
Considering Shaft Type
The other aspect of Ping irons which buyers must consider is the type of material used in the shafts. The different materials Ping uses in its iron construction include different classes of stainless steel as well as tungsten sole. Steel shafts are generally heavier which increase their feedback and player control. Other materials like tungsten and graphite, which other companies use, are lighter and absorb shock and vibration during play.
Buying a Ping Iron
The best way to choose the perfect Ping iron for you is by first getting a club fitting. Any golf pro at a local green or inside of a sporting goods store can help you complete this through assessing your swing type and taking a few key measurements and asking some questions. There is no such thing as a one-size-fits-all iron or any golf club, so paying attention to personal needs should always come first.