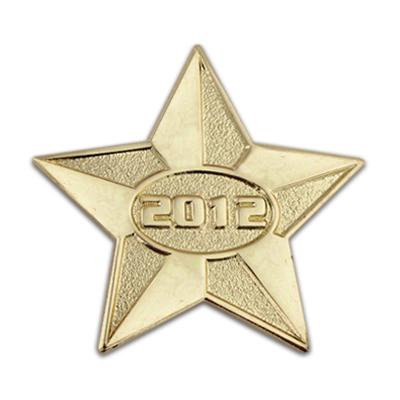 In 2012, London hosted the Summer Olympic Games for the third time. The Games had been held in this city previously in 1908 and 1948. The United States is the only country to have hosted the Games on more occasions than the UK. Team Great Britain finished third, with 29 gold medals and 65 medals in total. This is its best performance since the 1908 London Olympics.
A new 200-hectare Olympic Park was built on a former industrial site in Stratford, but existing venues were also used for the Games. London 2012 boasts a number of historic firsts. After winning his twenty-second Olympic medal, Michael Phelps became the most decorated Olympic athlete of all time. Saudi Arabia, Qatar, and Brunei entered female athletes, and women's boxing was included for the first time. These Olympics were the first where every sport had female competitors.
Buying pins from the 2012 London Olympics is one way to keep the spirit of the Games alive. Before making a purchase, learn why people collect them. While some pins are seen as an investment, most collectors are not in it for the money. Understand what makes a pin special or sought after and what to look for when choosing them. Pins from the 2012 London Olympics are available from collectors, at trade shows and fairs, from souvenir shops and specialist dealers, and online from eBay..
Why Collect Pins from the 2012 London Olympics?
The majority of pins sold, handed out, and traded at the 2012 London Olympics are not investment pieces. While they can be beautiful and intricately made, or worn to show support for your team, they are often mass produced and readily available. This does not mean that all pins can be had for pennies. However, laying your hands on investment pieces can be somewhat tricky, especially for novice collectors.
Most collectors claim that the main reason that they are interested in Olympic pins is because of the social aspect of trading. They often travel to the Games where they set up shop and see what others have to offer. This usually entails conversations with people from all over the world. Impromptu trades have led to lasting friendships, especially when interests converge and when the traders see each other at subsequent Olympic Games. Collecting 2012 London Olympic pins is an excellent way to strike up conversations with strangers and make new friends.
The Most Collectable 2012 London Olympics Pins
Thousands of pins were created for the 2012 London Olympics. They come in a range of shapes and sizes, with some depicting British landmarks or icons and others promoting sports, sports teams, countries, or products. Licensees around the world produced pins. One of the qualities that add value to Olympic pins is their rarity value. If you are looking for more sought after pins, choose limited edition versions or those that were not for sale.
Limited Edition 2012 London Olympics Pins
A number of countries and institutions produced limited edition pins.. The quantity varied from ten to a few thousand. Obviously, the fewer made, the more sought after the pin. Every country that participated in the Games issued pins. This includes smaller nations, such as Lesotho, and larger countries, like China and the US.. Rwanda's limited edition pins were sold to help to finance the team's travel and other costs related to attending the Games. Proceeds from sales went to the Rwandan Olympic Committee. A full set of these pins can cost hundreds of pounds.
Authenticity of Limited Edition Pins
Pins have various security features to minimise the risk of them being copied, ranging from the colours used to the design and manufacturing characteristics. If you have the money to spend on a rare collection, check each security feature and design characteristic carefully to make sure that the pin is an original. Many limited edition pins are numbered individually. Research is key when buying these. Consider joining one of the many national or international Olympic pin collectors clubs, such as Olympin, for guidance and information before you start collecting.
2012 London Olympics Pins That Were Not for Sale
Some pins are not offered for sale. These include those handed to employees of certain companies and the athletes. It is not unusual for a country's National Olympic Committee (NOC) to create special pins for their teams. These can usually only be obtained from the athletes. Most media outlets issue staff with pins; these tend to be highly sought after. Coca Cola,, Apple,, and a number of other companies produced pins for the London Olympics. Apple distributed iPad-shaped pins that do not bear the official Olympic logo to avoid copyright infringement and the Police handed out 999 pins.. Although these were handed out for free, some may be sought after by collectors.
Advice for Collecting 2012 London Olympics Pins
The most important rule of collecting is to buy items that you like. You can choose to collect pins by country or sports type, depicting specific scenes or landmarks, or whatever your heart desires. Check for trademarks and copyright details if you want to make sure that what you are buying is licensed or from the manufacturer or company it claims to be from.
Trading 2012 London Olympics Pins
If you want to trade 2012 London Olympics pins, it is worth knowing what other collectors look for. Collectors want pins they do not have, so it is worth gathering a few specifically for trading. Pins from news agencies, local and international, are very popular as they are not available for sale; during the 2012 Olympics, Reuters's pins were very popular with collectors. Some pins are like small works of art. Their design and intricacy makes them desirable.
Images on 2012 London Olympics Pins
The most important factor to take into account is what is displayed on the pin. It should feature the location, the year, or the Olympic rings. Two out of three is even better and, of course, all three makes a pin particularly desirable. Look for pins made for the International Olympic Committee (IOC),, a country's NOC, sponsors, and sport bodies. These are usually limited edition or not for sale to the general public and are fairly hard to come by.
Conclusion
Buying Olympic pins is not all about investing money in a collection that will be worth significantly more in the future. In fact, pins sold during the 2012 London Olympics retail for significantly lower amounts after the event. In some cases, prices drop by 90 percent. The trick lies in identifying rare pins that become more valuable over time. These are usually limited edition and in high demand or pins that were not offered for sale.
Many collectors feel that the social aspect of trading is what Olympics pin collecting is all about. These items make excellent icebreakers. Serious collectors attend conventions where sought after items are traded and sold. The golden rule of pin collecting is that those you have in your permanent collection should mean something to you.
If you are a novice collector, it is a good idea to join a collectors club for advice on specific pins. Experienced hobbyists can offer you guidance on collectability, market value, and the type of pins that you should be focused on. If you are looking to start a collection that becomes more valuable over time, focus on items that are not readily available. Many hobbyists attend the Games every four years to trade and collect pins in person. This is a great excuse to travel and meet people from all over the world. A range of 2012 London Olympics pins is available from eBay sellers.