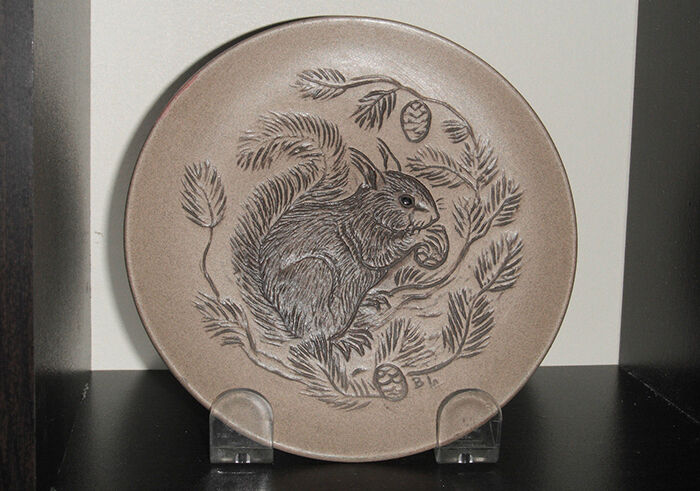 Manufactured in the town of Poole in Dorset, Poole Pottery is synonymous with excellence and attention to detail. The beautiful, collectible pieces offer a variety of well-known designs linked with the brand, and collectors pick pieces based on their aesthetic preferences. Handmade and one of a kind, Poole Pottery pieces are welcome additions to any pottery collection, and their luminous colours and decorative patterns, as well as limited-edition designs make them stand out.
Vases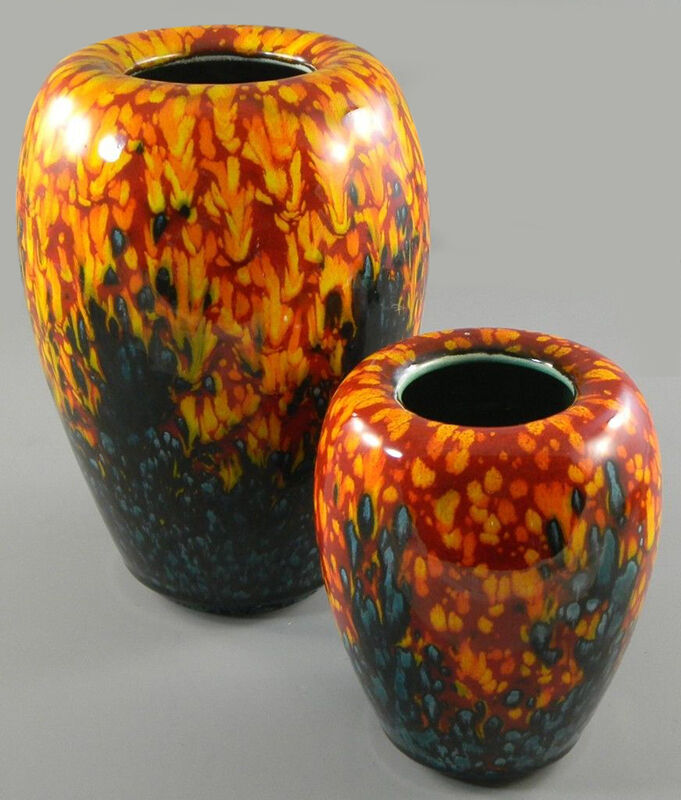 Poole makes elegant and bold vases, and some of the styles you see include small bud vases, large bulb-shaped vases, and purse vases, which look similar in shape to handbags. Designs and finishes vary according to the collection the vases come from, but some popular ones include Aegean, Galaxy, Blossom, and Fantasy. Some vases have a glossy finish, while others have a matte design. Older, discontinued designs are harder to come by and are rarer than newer ones.
Animals
Poole Pottery animals make great collectibles, and the vibrant colours are irresistible. There are Poole Pottery birds, dolphins, owls, cats, dogs, mice, and bears, among many others. Animals come in a variety of sizes, including small sculptures that stand at 9 cm, to larger animals, such as dolphins that stand at 17 cm. Some animals are standing while others are reclining, eating food, or sleeping. Look for animal collectibles with special embellishments, such as gold-painted eyes.
Plates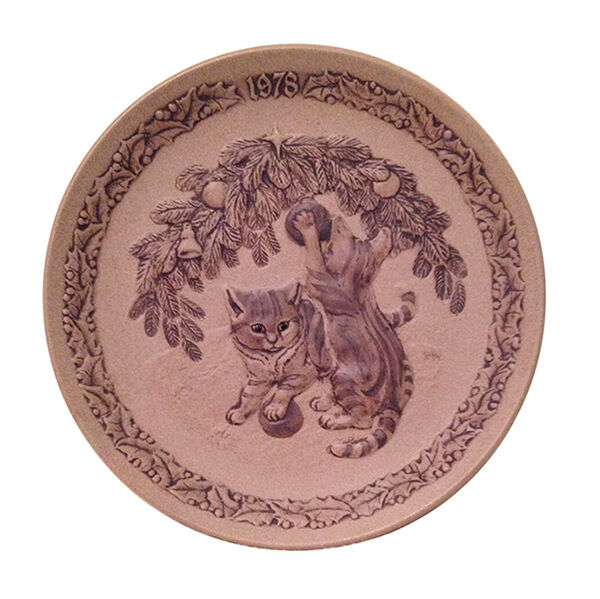 Perfect for display or for personal use, Poole Pottery plates come in the patterns that make the brand famous. Look for plates of various sizes, including side plates and dinner plates. Some plates are solid coloured and some offer multicoloured, Art Deco designs, while others feature designs painted on them, such as the hard-to-find Poole bird plates or the colourful four seasons or fairy tale plates. Tear-shaped Poole dishes have an interesting look and come in Poole patterns like Aegean. There are also stunning serving platters and colourful cups with saucers.
Stoneware
There are many types of pieces made with durable, long-lasting Poole stoneware. Some of these include animals, such as owls, badgers, and rabbits, as well as plates and vases. Stoneware material guarantees a crack-resistant, sturdy finish, and some stoneware pieces are true finds for collectors, due to their limited availability. Poole Pottery has discontinued most of its popular stoneware patterns, but collectors seek the pieces to add to their Poole collections, especially the animals. While some stoneware pieces are painted, some have a natural, matte finish. Since stoneware is nonporous, most Poole stoneware pieces do not have or require a glossy finish.