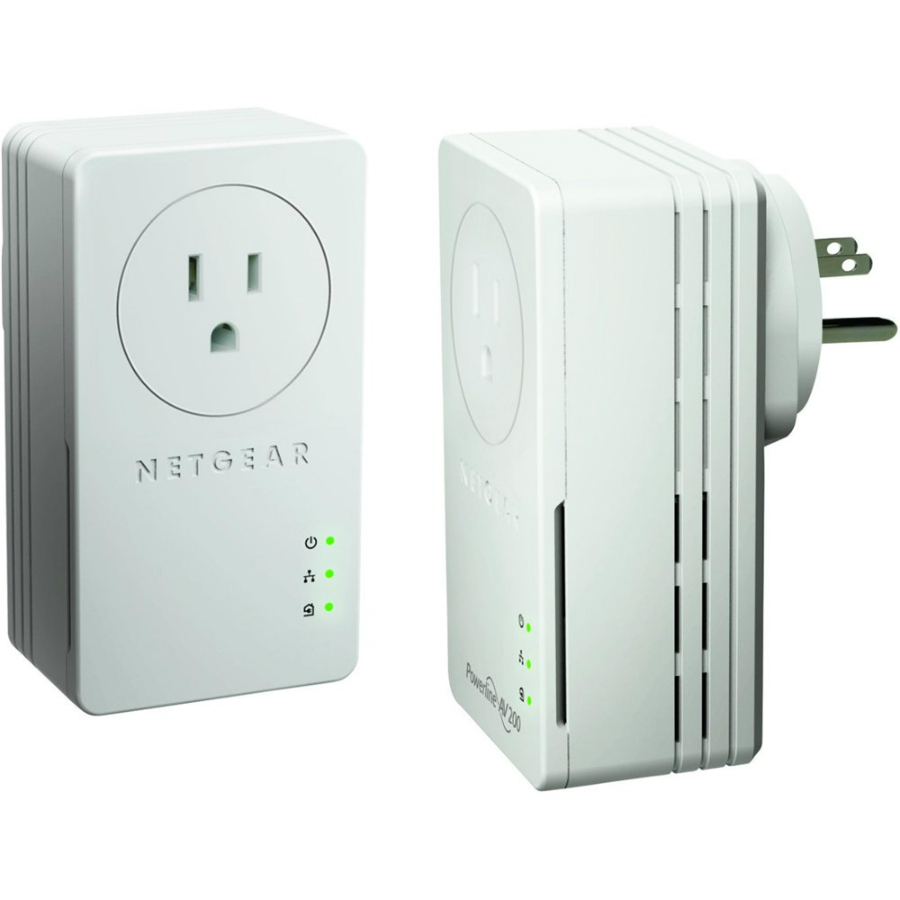 Electrical and digital devices have transformed the modern world by making many tasks much easier and streamlining many of the day-to-day tasks undertaken at home and in the workplace. However, the electrical system which powers these helpful devices is not always so advanced. In fact, it is often necessary to adapt a plug from an electrical device for a variety of reasons, including incompatibility with an outlet and the need for surge protection as well. Moreover, individuals who travel often are well aware of the fact that plug types and voltages can change from country to country, adding yet another scenario in which power and plug adaptors are necessary.
Finding and purchasing these essential accessories can be greatly facilitated by understanding how these adaptors work. Consumers in search of these electrical adaptors can also benefit from familiarising themselves with the process for finding and purchasing them online. The online auction site eBay represents a sizeable resource where one can find plug and power adaptors.
Buying Plug and Power Adaptors on eBay
The online auction site eBay aggregates countless listings from multiple vendors, allowing consumers who are looking for different types of plug or power adaptors to find products that match their needs. eBay has a useful search interface which can help in initiating the purchasing process on the site. This search bar is located on any page on the site. Consumers need only enter a term for a desired product in the search bar to begin looking through listings related to plug and power adaptors.
Before running a search on eBay, however, it can help to have a clear idea of the types of plug and power adaptors available in the market as well as their functions and advantages.
Adaptors for Travel Around the World
Plug adaptors are necessary items when travelling, since plug types and their corresponding wall outlets vary from country to country. There are 14 different types of plugs used internationally, each with its own unique physical features.
Type A Plugs
Type A plugs feature two parallel, square-shaped blades, one that is live and the other neutral. In some designs of this plug, both blades are the same size, but in newer versions, the neutral blade is slightly wider. Type A plugs can work with Type B outlets within the same country.
Type B Plugs
Type B plugs are structured the same way as Type A plugs but have a third circular prong located beneath the parallel blades at the top of the plug.
Type C Plugs
Type C plugs, also known as the Europlug, have two circular 4 mm pins arrayed 19 mm apart. The width and length of a Type C plug allow it to port with most Type C, Type E, Type F, Type H, and some Type L outlets.
Type D Plugs
Also known as the "Old British Plug", the type D plug has three round pins arrayed in a triangular layout, with the topmost pin slightly larger than the other two.
Type E Plugs
With a type E plug, two circular pins protrude from the plug, while the outlet itself has a grounding pin as well. The plug provides a hole for this grounding pin. Type E plugs can also work in Type F outlets, and Type C plugs can work in Type E outlets.
Type F Plugs
The Type F plug has two circular pins like the Type E plug but uses an earth clip on each side instead of a grounding pin from the outlet. This plug is sometimes referred to as the Shucko plug.
Type G Plugs
The Type G plug has three rectangular blades set in a triangular formation. The bottom two blades are horizontal, and the top is vertical. This type of plug has a fuse inside which works to protect cords from higher currents and surges.
Type H Plugs
Type H plugs have three rectangular pins set in a triangular shape with two at the top and one at the bottom. The bottom pin is set vertically, and the two top pins are set at angles forming a V-shape.
Type I Plugs
The Type I plug has three oblique, rectangular blades. The top two are set in an inverted V shape.
Type J Plugs
The Type J pin is identical to the Europlug, but it also features an earth pin on one side for grounding. It is sometimes referred to as the Swiss 3-pin plug.
Type K Plugs
The Type K plug is like the Type E plug, however, the grounding pin is located on the plug itself and not in the wall outlet.
Type L Plugs
This is also known as the Italian 3-pin plug. The Type L plug has three parallel and round pins that run in a straight line horizontally across the plug.
Type M Plugs
The Type M plug has three round pins set in a triangle with the slightly larger one on top and two smaller pins on the bottom.
Type N Plugs
There are two variations of the Type N plug. One has two circular pins, and the other has an additional grounding pin which helps with larger appliances. The former works at 10 amps and the latter at 20.
Where Plug Types are Used
The following table lists the different plug types as well as the countries in which a plug type is used. Before travelling to a country, consumers should confirm what type of adaptor they need and should also remember that voltage and frequency must be taken into consideration.
| Plug Type | Countries Where Used |
| --- | --- |
| Type A | North America, Central America, and Japan, amongst others |
| Type B | North America, Central America, and Japan, amongst others |
| Type C | All European countries, except the UK, Ireland, Cyprus, and Malta |
| Type D | India, Sri Lanka, Nepal, and Namibia |
| Type E | France, Belgium, Poland, Slovakia, the Czech Republic, Tunisia, and Morocco |
| Type F | Germany, Austria, the Netherlands, Sweden, Norway, Finland, Portugal, Spain, and Eastern Europe |
| Type G | The UK, Ireland, Cyprus, Malta, Malaysia, Singapore, and Hong Kong |
| Type H | Israel |
| Type I | Australia, New Zealand, Papua New Guinea, and Argentina |
| Type J | Switzerland and Liechtenstein |
| Type K | Denmark and Greenland |
| Type L | Italy and parts of North Africa |
| Type M | South Africa, Swaziland, and Lesotho |
| Type N | Brazil |
Keep in mind that this table is just a partial list of the countries which use these plug types. Consumers should only use the table as a general frame of reference, as there are many more countries that utilise these plug styles. Before travelling anywhere, consumers should research the plug, voltage, and frequency requirements of the countries they plan to visit.
Voltage Converter Power Adaptors
A converter power adaptor is also necessary when travelling, as it allows a device to operate safely on a different nominal voltage. The differences in mains electricity from country to country does not stop at plug styles; different countries use different voltages and frequencies, as well. While a good many appliances can deal with slight fluctuations in frequency, appliances are not designed to deal with huge fluctuations in voltage. The United Kingdom, for example, has a nominal voltage of 230 V, meaning that UK appliances are designed to deal with that voltage. The United States, however, has a nominal voltage of 120 V, so UK appliances are incompatible with the nominal voltage in the States and vice versa.
Voltage converters provide a safe way for individuals to use appliances in different countries. A Step Up converter allows an appliance from a country with a lower nominal voltage to operate in a country with a higher nominal voltage. Step Down converters do the opposite. Some converters offer a range of options, allowing users to select from an array of voltage settings.
Power Adaptors for Domestic Mobile Devices
Power adaptors make up another category of adaptors that are used to charge mobile devices. These power adaptors can link a device to a mains outlet or to mobile solutions such as a car's lighter or a laptop's USB. A car charger power adaptor can be used on the go in an automobile and feature a male power plug that fits right into the lighter component in a car's dash, drawing power from the vehicle to charge the mobile device. A USB charger power adaptor features a USB insert instead and allows a mobile device to draw power from a laptop via a USB port.
The Purchasing Process on eBay
Once you have weighed your options and settled on the type of plug or power adaptor you need, you can get started on the purchasing process on eBay. After you run your search using a relevant description of the item you are looking for, you can begin looking at listings in detail. When you click on an item's title, it takes you to the listing's page, where you can cull essential information that relates to the purchasing process. Information such as the accepted forms of payment, delivery methods, and the cost of delivery can all factor into your decision in selecting an item.
It can also help perfect your purchasing process on eBay if you take the time to evaluate the sellers from whom you are interested in purchasing a plug adaptor or a power adaptor. Once you have reviewed the details on a listing's page, click on the seller's name to review the seller's page. This helps you find important information on a seller, including past auctions and feedback submitted from other customers. This information can also serve as a useful way to ensure that you receive the item you need in a timely and cost-effective manner.
Conclusion
The wide variety of plug and power adaptors available in the market can facilitate an array of electrical applications at home, work, or during travel. Whether a consumer needs to charge a mobile device or adapt a device for use in another country, he or she can find options online at the auction site, eBay. The site carries everything from basic plug adaptors, which can convert a Type C plug to a North American standard, to voltage converter travel kits which deliver a comprehensive answer when going from country to country.
When shopping on eBay, a shopper can just run a search to begin instantly looking through relevant listings. By taking the time to look through listings in detail and evaluate the sellers related to listings, a consumer can find an ideal plug or power adaptor that meets the requirements. Thanks to the many useful features that eBay offers, a shopper can feel confident about finding the solution that allows an electronic device to operate safely and efficiently.