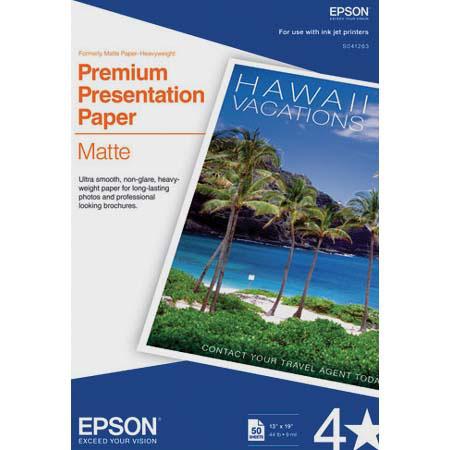 Although people use various paperless media to record things, the need for paper has not diminished. In fact, the demand for printer paper has increased over the years as more and more people own printers at work and also at home. Printers come in various types and with many different features including regular document printing, photo printing, and so on. With a printer, you can not only print your work documents or school reports, but also web pages or e-mails to read away from the computer, when necessary, although this is not an environmental-friendly option.
Before you purchase some printer paper on eBay, you should know the types of projects that you will be printing for and the type of printer that you need to use. Although common printer paper is suitable for almost all document printing, you should know what are the types of printer paper available and which is more suitable for a certain project. You can find printer paper on eBay from both UK and worldwide sellers.
Choosing the Right Printer Paper
There are various types of printer paper available on eBay, and each type is designed for a certain kind of printer or even for certain printing projects. Before you shop for printer paper on eBay, it is essential that you know the types of paper available and their uses. This way, you can decide which kind of paper is the right type for your printing needs.
Inkjet Printer Paper
Inkjet paper is made to work with inkjet printers. If you have an inkjet printer and want high quality prints, this paper is the choice for you. Inkjet printers function by spraying tiny droplets of ink onto paper, and inkjet paper is designed to absorb the ink evenly for a high image quality. If more ink is absorbed by the paper, the image can bleed and become blurry. Therefore, many inkjet paper types are specially coated to increase the paper's ink absorption quality. If you want to print important documents such as a presentation or school report, you should choose inkjet paper.
Laser Printer Paper
Laser printers work by fusing toners to paper by heating the paper. Laser printer paper is designed to withstand very high heat and is made especially for laser printers. This kind of paper generally is curl resistant so it does not get stuck during the printing process. Although you can use other kinds of paper with a laser printer, you should choose laser printer paper especially if you print a lot of colour documents because your printer may apply up to four toner layers when printing. Compared to other paper types, laser printer paper is generally thicker and heavier.
Multipurpose Printer Paper
Multipurpose printer paper is usually lightweight, but there are also various grades of multipurpose paper. You can use this type of paper for various printing works and with almost any office equipment. Multipurpose paper is excellent for printing regular text documents for common use and can also be used for faxing and photocopying.
Other Printer Paper Types
Besides paper for printing regular documents and coloured images, you can also find other kinds of printer paper on eBay. To print photos, you can use printer photo paper as it has a special glossy or matte coating to make the image look better and last longer. Besides photo paper, you can also find other printer paper for printing brochures, temporary tattoos, and even iron-on transfers. Before buying any kind of paper on eBay, be sure to check your printer manual for the kinds of paper it can handle.
How to Buy Printer Paper on eBay
Besides choosing the type of paper for your printing projects, you should also consider a few other criteria including the brightness and weight. Since eBay has numerous printer paper packs that you can choose from, knowing the right size, density, brightness, and other criteria of the paper you want can save you a lot of time when you shop. You should also know how to search for the right printer paper on eBay and how to get the most out of your purchase.
Paper Density and Thickness
The thickness and density of the paper are important especially when you print important documents such as presentations and official report. Paper density represents the quality of the paper and is often measured in grams per square meter (gsm). The higher the gsm number, the thicker and heavier the paper.
| Paper Density (gsm) | Paper Type | Used For |
| --- | --- | --- |
| 35 to 70 | Light density | Mostly found on newspaper and tracing paper |
| 70 to 100 | Medium density; regular printer paper | Almost any printing job |
| 100 to 120 | Heavy density paper or light cardstock | Posters |
| 120 to 150 | Regular cardstock | Thin flyers |
| 150 to 200 | Heavy cardstock | Flyers and thin cards |
| Above 200 | Super heavy cardstock | Any kind of cards |
There are many paper densities that you can choose from. If you only print regular documents, it is sufficient to use medium density paper. Common paper densities for regular printing are 70 and 80 gsm. If you have other printing projects, such as cards or posters, you can buy thicker cardstock paper. Besides choosing the density and thickness of the paper, you should also know the size of the paper that you want. Regular document printer paper is often in A4 size. To print posters you can choose paper in A1 size.
Paper Brightness
Another important factor you should consider when buying printer paper is its brightness. This refers to how white the paper is. The whiter the paper, the clearer your printed images and colours will be. If you want your images and text to be clear and vivid, you can choose paper with high brightness. However, most printer paper types have standard brightness and are suitable for any printing needs.
Searching for Your Printer Paper
Buying printer paper on eBay is quite a simple process. All you need to do to is to use eBay's search bar. After typing in the suitable keywords, you can see all the available printer paper on eBay. Make sure you take a close look at the description of the printer paper to make sure you do not select something you do not want. Besides white, printer paper also comes in various other colours such as yellow, blue, pink, or in packs with a selection of multiple colours.
Be sure you know what type of printer paper you want, and in what density. If your printer manual states that you can only use certain types of printer paper, make sure you take note of that and choose your paper accordingly. To find the printer paper that matches your printer, you can also search for paper with the same brand as your printer.
Buying Printer Paper on eBay
To search for printer paper on eBay, you can just type your keywords into the search bar on the eBay home page. Keywords you can use are 'printer paper', 'HP printer paper', 'A4 white printer paper', 'inkjet printer paper', and more, depending on what you are looking for. When looking at the various printer paper packs on the product listings page, check the item description, price, and location of the seller. To cut down costs, it is important to take note of the shipping fee as some sellers, especially local ones, do not charge you for postage or charge very little. On the product listings page, you can also select other criteria for your paper by using the category filters.
Once you select the paper that you want, you can view all available information about the item. You should pay attention to paper size, density, number of paper sheets per package, type of paper, as well as its price. It is also worth noting the return policy of the product. With a return policy, you can return the product if you are not satisfied with it. Once you are happy with all the details, you can purchase the printer paper.
Conclusion
Although many people now use paperless methods to complete their work and transactions, the humble printer paper is still as necessary as ever before. Before you shop for printer paper, it is important to know what are the types available and what can you use them for. Common types of printer paper are inkjet paper, laser printer paper, multipurpose paper, as well as photo paper.
Besides deciding on the type of paper, you should also choose the density, size, and brightness of the printer paper, according to the documents you need to print. These are important details to take into account, especially if you are printing important work related documents, which require high quality printing. For printing documents for regular use, most people can safely choose A4 sized paper in 80 gsm. To print other kinds of material, you should choose your printer paper accordingly. Shopping for printer paper on eBay is easy and time efficient. All you need to know is what you are searching for.