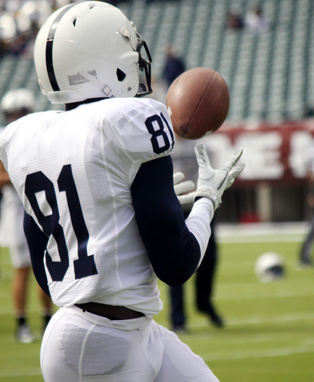 Purchasing tickets for any sporting event can be a hassle if one does not know how and where to look. It is usually advisable to get tickets well in advance of the scheduled start of any such event, particularly if it is a popular one. The QBE International Rugby Championship is one such popular event for which tickets are always in demand. Apart from the ardent fan base of British Rugby players, International players have followers who journey far to support their teams. These International supporters also need tickets, making getting tickets even more difficult.
England Rugby has two separate bodies: the Rugby Union and the Rugby League. Club members have the first entitlement to all rugby competitions, lessening the public offering of entry tickets to events such as the QBE International Rugby contest. However, rugby aficionados can find tickets to purchase on websites such as eBay..
Rugby vs. Football
Before you go about selecting your QBE International Rugby tickets,, you may want to learn the difference between rugby and football, so that there is no confusion when you go online. If you are an avid rugby fan, then it is unlikely you will get confused, but if you are new to the game, this lesson cannot hurt. Rugby is a variation of the more popular type of football played globally. The name was adapted from Rugby School, a British educational institution.
Unlike football, rugby is played with an oval, instead of a round ball. Although they are both team sports, rugby is a contact sport while football is not. In football, minimal or accidental contact may result in incurring a penalty, while in rugby, physical contact is the norm of the game. "Handling" the ball in a football game is definitely taboo. However, in rugby, players are allowed to pick up and run with the ball in their hands.
Football has a goal slot guarded by a goalkeeper, while rugby has a finishing line. There is also a difference in the physical setting of the playing fields. World Cup football has a significantly larger fan base, more participating countries, and is also more recognised globally. However, England Rugby commands its own following, and is rapidly gaining in popularity.
Rugby Union vs. Rugby League
It is recommended that you know the difference between the Rugby League and Rugby Union, so that you know exactly what event you are buying tickets for. Although there are many similarities, there are marked differences between Rugby Football League and Rugby Football Union. The most significant difference is that Rugby League has modified its rules, limiting the number of tackles while the Rugby Union does not. However, the Union predominantly uses scrums in matches. The Rugby Football Union (RFU), is the national governing body of England rugby, whether it be local or international. The Rugby Union season runs from September through, while its counterpart, Rugby League goes from February to October.
The Rugby Football Union is also the chief administrator of QBE Rugby International Championship.. The Union has over two thousand independent rugby clubs in its enrollment, making its membership comparatively larger than that of the Rugby League. The clubs are classified into thirty-five groups called Constituent Bodies (C.B.s). These Bodies are made up of counties, both individual and combined; tertiary institutions such as Oxford University and Cambridge University; England Schools Rugby Football Union and England students; and the Armed Forces.
The RFU is classified as a Friendly Society and is owned by member clubs, and whatever profit is made is reinvested in enhancing England rugby. RFU main financial resources are derived from sponsorship, government, endorsements, and ticket sales from International matches that are played at Twickenham Stadium. It also gets some of its funding from television rights, hospitality and catering, and a travel company.
Rules and Regulations
Rugby union has more laws governing the game, and the style is said to be more complex than Rugby League. Some International players have described the differences as one style being more intricate while the other requires more physical fitness to compete at the highest level. To use a popular cliche, one requires more brain and the other more brawn. The attacking team can hold onto and keep possession of the ball as long as they are able to in Union play, while in the League, each team can retain possession for up to six tackles. After six tackles, the ball has to be turned over to the opposing team.
There are other differences, and many similarities in play between the Union and the League. Both Union and League have laws governing the game. Players on both sides have mutual respect not only for the laws that govern the sport, but for each other as well. Regardless, rugby is a contact sport, so disciplinary rules regulate the natural aggression of the sport and protect players from serious injuries. England Rugby has as its core values five chief principles: teamwork, respect, enjoyment, discipline, and sportsmanship.
QBE International Rugby
QBE is an International Insurance company with headquarters in Sydney, Australia, and specialising in corporate insurance. The acronym QBE stems from a merger of three insurance companies: Queensland Insurance, the Bankers' and Traders Insurance Company, and the Equitable Life and General Insurance Company. Recognised for its sponsorship of several Sports teams, it is also the Insurance Partner of the British Premiership Rugby Union since 2009.
The "QBE International Rugby" title derives from QBE being the Official Insurance Partner of England Rugby, and the official business sponsor of the 2013 International Rugby Championship. As part of its involvement in Premiership Rugby, the QBE logo is imprinted on the backs of all the Premiership Clubs' shirts,, both in local and International competitions.
QBE's Premiership Rugby partnership is not limited to its role in the International Rugby tournament, but extends to the QBE Rugby Pro competition, which gives local players the opportunity to gain beneficial advice and tips from professional coaches and players. It also sponsors an employee interactive rugby programme called QBE Team Talk.
QBE International 2012 vs. 2013 Fixtures
The 2013 QBE International has England vying against three nations: Australia, Argentina, and New Zealand for this prestigious rugby title. The chart below shows the comparison fixtures of the 2013 vs. the 2012 matches.
Year

Fixture

Venue

2012

England vs. Fiji

England vs. Australia

England vs. South Africa

England vs. New Zealand

Twickenham Stadium

2013

England vs. Australia

England vs. Argentina

England vs. New Zealand

Twickenham Stadium
In these matches, England plays against all other nations. However, the other teams do not play against each other.
How to Buy QBE Rugby International Tickets on eBay
Buying tickets to popular sporting events can be a problem, but not when buying on eBay. When purchasing QBE rugby international tickets on eBay, you simply search for QBE international tickets in the search field on the eBay home page. From the results generated, you can opt to browse through until you find tickets to the events that you wish to attend. You can then engage various filters to narrow down the results to specific tickets. However, you can bypass some of the filtering process by inputting specific keywords in the initial search.
For instance, to purchase rugby tickets for the England vs. New Zealand QBE International Rugby tournament, you can enter "England vs. New Zealand QBE International&". Such a search filters out the tickets for all other matches, thus saving you a lot of browsing time. When you find the tickets that you need, you should quickly confirm all the necessary details and make your purchase because they are sold quickly. However, you should never make a payment until you have read all the details and contacted the seller if necessary.
Finally, when choosing between two or more sellers, try to buy from the seller who has the better feedback scores. Sellers with a lot of positive customer responses are likely to provide great service and prompt shipping.
Conclusion
The QBE International Rugby Championship is a special event that caters mainly to rugby club members. Tickets are pre-sold, with sales following a strict procedure, wherein club member and schools affiliated with the Rugby Football Union get first priority. After using this method, if there are any remaining tickets, they are then offered to England Rugby Supporters Club Members and other preference groups on a "first come, first served" basis.
This procedure limits the number of event tickets available for public offering, and makes them extremely difficult to find. Therefore, rugby fans have to jump at every opportunity to get tickets months ahead of scheduled games. Fortunately for rugby lovers, there are places on the Internet where they can source this rare commodity. They can go to commercial websites such as eBay and search for available tickets. Once these tickets are found, they should be purchased without delay. But newcomer buyers need to ensure that they understand the difference between the games and tournaments to ensure that the correct tickets are bought. eBay makes searching for these tickets easy with their powerful search engine and in depth filters.