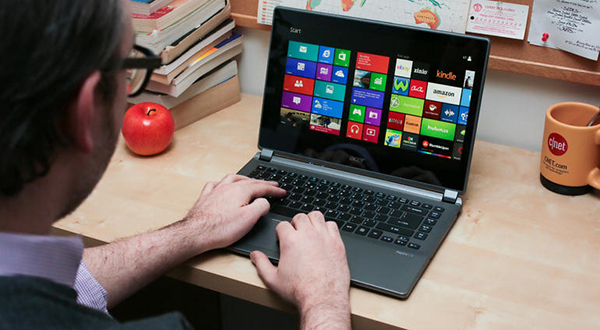 Acer Aspire products combine attractive design and competent hardware to create desktops, laptops, and tablets for customers who need a device for personal or home use. Though they are competitively priced, you can save more by opting for refurbished Acer Aspire devices.
Desktops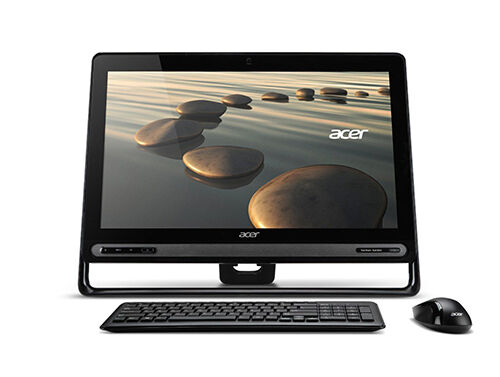 Acer offers several desktop models: the Aspire Predator gaming desktops, Aspire tower models, and Aspire all-in-one models. Predator desktops feature a unique design with bold colours and a muscular chassis. Designed for gamers, these models feature discrete graphics, larger hard drives, and high-performance Intel processors. The Aspire X series features small towers that can fit on a bookshelf. Ideal for media centres and crowded rooms, these tiny desktops are available in several models, some with AMD processors and others with Intel ones. Acer Aspire T desktops, more powerful than their smaller cousins, come in full-size towers. Made to handle demanding tasks, they feature powerful dual- or quad-core processors, DDR3 RAM, and discrete graphics. Acer Aspire all-in-one desktops models, such as the Aspire ZC, combine the computer with a monitor for a compact system ideal for entertainment centres. Finally, Acer's tiny "nettops," including the Aspire Revo, feature low-power components, a tiny footprint, and hardware accelerated graphics, making them ideal choices for home cinema PCs.
Laptops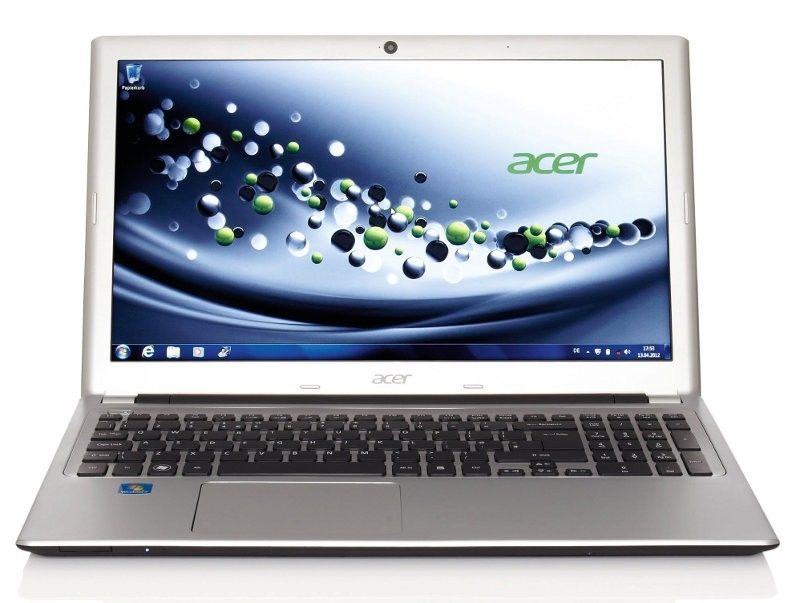 Acer Aspire laptop offerings come in different shapes, sizes, and capabilities. The Aspire E series provides solid performance and useful multimedia tools for file sharing, transfer, and storage. Aspire "V" laptops, including the capable Aspire V3 and slender V7, combine attractive design with powerful internals. For more demanding tasks, consider the Aspire S laptops. These ultrabooks combine Intel processors and discrete Nvidia graphics to make a potent system that can handle intensive tasks. With the advent of Windows 8, Acer introduced touch-capable laptops like the Aspire R7. Featuring a flexible hinge, you can use the R7 as a notebook, a drawing pad, or a display screen. The Aspire Switch is another versatile model that transforms from a tablet to a laptop with ease. Lastly, one of the original "netbooks," the Acer Aspire One combines a small form factor and low-power components with colourful design. Ideal for browsing the web, these portable devices run lightweight operating systems, including Windows XP and different versions of Linux. Browse through eBay's wide selection of refurbished technology, especially refurbished laptops from Acer and other reputable retailers.

Tablets
Ideal for everyday browsing and for presentations, Acer tablets, including the Aspire P3 Windows tablet, are lightweight, portable, and affordable devices. This particular model features an aluminium chassis, Intel i5 or i3 processor, and a 120 GB hard drive. Other Acer tablets are not Aspire devices but part of the Iconia line.