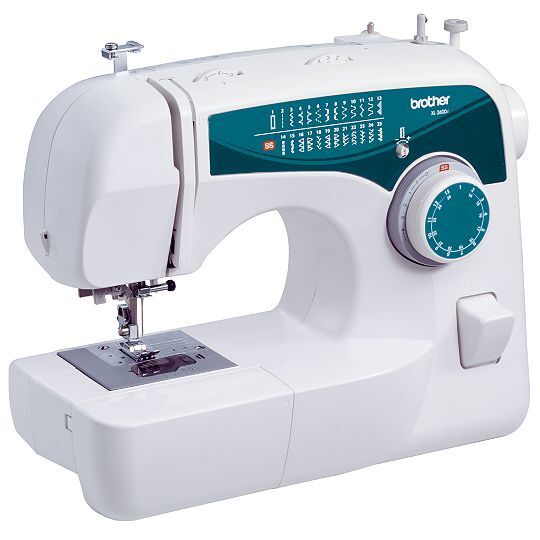 Sewing machines are items that generally last for years if they are well taken care of. Although many good machines can serve a lifetime without being replaced, some sewing machines may need some repairs every now and then. Replacement sewing machine parts may be hard to come by especially if one has a very old machine. However, there are many retailers that sell parts for various sewing machine models and brands.
If owners use the sewing machine regularly to complete numerous projects, they are likely to need to replace some of the parts from time to time. Before buyers set out to buy replacement parts for a sewing machine, they should know all the parts in a sewing machine and which parts need regular replacement. Importantly, before purchasing replacement parts, buyers should make sure the parts are compatible with the sewing machine they are intended for. Buyers should have no problem finding parts for their sewing machines if they know where to look for them, in specialised local stores or online.
How to Buy Replacement Sewing Machine Parts
Most sewing machines only have minor problems that owners need to repair. Many machines of popular brands, such as Singer, can even last more than 50 years with proper maintenance. Replacing the parts in your sewing machine is a necessary step in its maintenance. This step not only increases the lifespan of the machine but is also much more cost effective than replacing the machine altogether every time it has a minor malfunction. Furthermore, if you are already familiar with your sewing machine, it can be a hassle to learn how to use a new machine.
Parts of a Sewing Machine
A sewing machine has many parts, and they usually differ between older and newer models. Vintage and antique sewing machines are usually bigger and have a few parts that newer models do not have. For example, foot pedals are very common among early machines, but not on all newer models. New machines also tend to have their hand wheels built in, instead of having them as an external component like older machines do. Before setting out to buy replacement parts for your machine, you must know which are the parts that you need to replace. It is also helpful to know the function of all other parts, in case you need to change them later on.
| Sewing Machine Part | Function |
| --- | --- |
| Hand wheel | Located on the right side; used to adjust needle height |
| Spool pin | Holds the spool of thread; may be in vertical or horizontal configuration |
| Spool cap | Slips onto the spool pin to keep the spool in place |
| Bobbin winder spindle | Holds the bobbin during winding |
| Bobbin winder stopper | Stops the bobbin winding once it reaches its full capacity |
| Stitch length dial | Adjusts the length of the stitch |
| Stitch width dial | Alters the stitch width in machines with zigzag stitching |
| Reverse stitch control | Causes the machine to sew in reverse when the button or lever is pushed |
| Thread guide | May be a disc or hoop; directs the thread through the machine without tangling |
| Presser foot | Holds fabric in place when lowered onto the fabric |
| Thread tension regulator | Tension discs that controls the tension on the thread |
| Needle clamp screw | Screw holding the sewing needle in place |
| Bobbin cover | A cover that protects the bobbin |
| Feed dog | A metal piece below the stitch plate; moves the fabric along during stitching |
| Needle or stitch plate | A metal plate in between the feed dog and needle |
| Thread cutter | Available on some machines; usually attached near the presser foot area |
| Needle | Pushes the thread through the fabric; specialty needles are also available for special stitching |
A typical sewing machine has many parts that may need to be replaced, usually at a low cost. Some parts are very easy to find and cheap, such as sewing needles, light bulbs, and power cords. Therefore, it is quite rare for anyone to have to replace a whole machine for problems regarding a few parts. Although you can replace many of the parts in your sewing machine, there are only a few parts that need to be replaced frequently.
Commonly Replaced Sewing Machine Parts
The part that you may need to change most frequently is the sewing needle. Since the needle passes through fabric a few thousand times every minute that you sew, it can become blunt or bent quite quickly. Therefore, it is recommended that you replace the needle after every four or five hours of sewing time. Another component that needs frequent replacing is the light bulb on your sewing machine. Many light bulbs can last for hundreds of hours, but they burn out eventually. That is why it is always a good idea to store some extra needles and light bulbs so you can replace them at any time you need to.
A sewing machine also has various small parts that are detachable and, thus, can go missing quite easily. These parts include the bobbin cover, needle clamp screw, and spool cap. Like sewing needles and light bulbs, these parts are widely available. Other parts that you sometimes need to replace are the foot pedal, bobbin winder spindle, and spool pin. However, these parts can be quite difficult to find as they are usually only available at sewing machine shops and suppliers. Therefore, it is necessary for you to take good care of your machine and carry out regular maintenance to increase the lifespan of its components.
Aftermarket Sewing Machine Parts
Like many other machines, you can also fit your sewing machine with aftermarket components to add more functionality to it. Although new machines are capable of many kinds of tasks, some basic models may not be able to do what you want them to. Some extra components that you can buy for your machine are zipper feet, straight stitch feet, and buttonhole sewing attachments. A zipper foot attachment can be used to sew a zipper onto fabric, whereas a straight stitch foot can help you to sew in a straight line and also zigzag. Just like its name suggests, a buttonhole sewing attachment allows you to create buttonholes of any size that you want.
When you buy aftermarket components or attachments, you should always make sure that they are compatible with your sewing machine make and model. These attachments are usually manufactured to be able to fit onto numerous sewing machines, and they come with a list of machine models they are compatible with. If you are not sure of a component's compatibility with your machine, it is always better to ask the dealer and be sure instead of buying a part that can prove to be useless. In general, it is easy to find aftermarket components or attachments for popular sewing machine brands, such as Singer and Brother.
Finding Replacement Sewing Machine Parts on eBay
To find replacement parts for your sewing machine, you can use the eBay search bar, which can be found on the eBay home page. Just type in any suitable keyword, such as 'sewing machine light bulb' or 'sewing machine parts'. When looking at all the available replacement parts, make sure you determine whether or not they are compatible with your machine. You can also use the category filter to refine your search results and select the brand of the item that you are looking for.
Once you select the replacement part that you want, eBay then directs you to the product page. On this page, you can read all information that the seller has provided about the product. Make sure you read the item description, price, delivery charge, estimated delivery time, and also return policy. It is also a good idea to check the seller's feedback score to find out more about their service and product quality. After you have purchased and received your replacement sewing machine part, it is a good idea to rate the seller to help future customers decide on their purchase.
Conclusion
In general, sewing machines are equipment pieces that you can use for years with proper maintenance. However, from time to time, they may require some small repairs that include replacing some parts. Before you set out to buy replacement parts for your sewing machine, you should know which parts need replacement, and the make and model of your machine. You should also be familiar with all the components of your sewing machine and their functions, especially parts that tend to need replaced more often.
Apart from the sewing needle, other parts that you may need to replace regularly are the light bulb, bobbin cover, and spool cap. You may also need to buy a replacement bobbin winder or foot pedal for your sewing machine but they may be more difficult to find compared to other components. Besides buying replacement parts for your machine, you can also look for aftermarket parts to modify your sewing machine and add to its functionality. To find replacement sewing machine parts and aftermarket components, you can search eBay as it has numerous sewing machine components to offer, from local and international sellers.