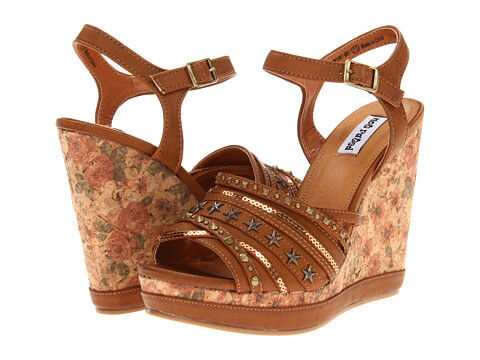 If you know you have to go from the office straight to cocktail hour, you'll need a sandal that can pull double duty. Fortunately, there are several styles of sandals that can be functional for work, and look a little more elegant and upscale for evening. Don't worry about packing extra shoes to change into when your workday is over; simply wear your sandals into the evening. Select a pair of sandals that will be comfortable all day, and complement evening attire as well.
The perfect pair of sandals will look great at work with trousers, a dress, or a skirt, and look like they fit right in at a nightclub, nice restaurant, or lounge later that evening. Nice sandals don't have to be expensive, and you can find some fabulous deals when it comes to buying pretty sandals on eBay. There are a few types of sandals that you should look for when it comes to buying sandals that can go successfully and beautifully from the office to cocktails and dinner.
What to Consider Before Buying Sandals
Open your closet and consider your wardrobe. Separate the work clothes from your casual daywear, then narrow the field again by choosing which outfits you can wear for daywear and for evening cocktails. Unless you plan to change clothes before you go out for the evening, you should have a few outfits that can be worn to work and double as evening wear, perhaps a dressy pantsuit or a lovely black dress that can be worn with a bolero or shrug during the day, then without in the evening. Think about the colours of sandals you will need, and what type of heel height you're comfortable with.
Types of Sandals
There are a few types of sandals to look for when you're buying sandals that can transcend into an evening shoe. For the most part, flat sandals just will not do it. Flats are typically reserved for casual or daytime wear, and an evening sandal needs a bit of a heel. As long as they are comfortable, any type of heel will work if the style of the shoe is elegant enough. Keep in mind you will wear them all day to work in, so they must be supportive and functional as well as pretty and a little upscale.
Heeled Sandals
When it comes to sandals for evening wear, sandals with a heel or other embellishments are going to be your best option for night time. A flat sandal simply doesn't look as dressy as a heeled sandal, but if you aren't comfortable wearing heels, there are other options. A sandal for evening wear needs to have something special about it that creates visual interest and adds some sparkle to an outfit.
Unless you're comfortable in heels, a
stiletto sandal
may not be right for you, but if you are, they can look gorgeous in the evening and look nice at work, too. Stiletto sandals often have ankle straps, but they can also slip on. A delicate stiletto sandal can come in simple colours like black, or more special shades like gold or silver, which instantly adds pizzazz to any outfit.
Stiletto sandals can be encrusted with rhinestones, bows, flowers, or other special adornments, and be made of leather, satin, suede, or sequined materials. Stiletto sandals are probably the main type of sandal that can easily transition to night, because they are a more formal type of shoe and are generally made of more special materials and embellished, too.
A
wedge sandal
will provide more support than a stiletto, and may be more comfortable for women that still want height but aren't used to wearing high heels. A wedge sandal has a thicker heel, which is easier to stand and walk in. A wedge for evening will have suede or leather on the sides of the wedge, not rope or cork. Cork wedges are great for day, but they won't look as dressy at night. Choose a wedge instead that offers the same material on the heel portion as it does along the top of the shoe for a nicer looking wedge for evening wear.
Wedges can also slip on easily or come with straps and buckles. They usually offer a fairly high heel but since it's a wedge shaped heel, it's very comfortable to wear to work, but still looks amazing in the evening, too. Add a pop of colour to a black outfit with coloured wedges, or stick to basics with beautiful black suede wedges.
Kitten heels are the smallest heels available, and they are feminine and pretty and are generally comfortable for all women. Kitten heeled sandals can be very cute and come in many fashionable styles and brands, such as
Anne Michelle
. Kitten heel sandals look very professional for an office situation, but they also look adorable and classy when worn at night. Purchase silver kitten heeled sandals for a special look, or try satin kitten heeled sandals with a bow or some rhinestones for a sophisticated look.
For a woman that prefers not to wear heels but still wants the elegance, a kitten heel is the perfect solution and promises comfort as well as beauty when worn all day long and into the nighttime.
Strappy Sandals
Strappy sandals can be a great conversation starter, and they can be dressy enough to wear in the evening, especially if the colour and material of the sandals is right. There are two basic kinds of strappy sandals, and either one would work for a nighttime sandal.
Ankle Straps
Ankle strap sandals can be very flattering on a woman's legs. An ankle strap sandal with a heel on it automatically conveys elegance. Stick to one colour for the whole shoe, including the heel, for the most monochromatic look and the best look for evening. Some ankle strap heels may have brown heels that look more casual, but a solid black shoe or solid red will look more appropriate and nicer for evening wear.
T-Bar
T-Bar sandals can look too casual if they are flat, but T-Bar sandals that are heeled automatically bring the shoe into evening. No matter what size the heel is, a T-Bar sandal with a heel can be very elegant, and look amazing with trousers or skirts whether you're at work or out at a restaurant or lounge. Buy T-Bar sandals with special embellishments such as a satin bow or rhinestones to dress the shoe up further, and choose materials like satin or leather to add a classy feel.
Patent leather T-Bar sandals are absolutely adorable and will add something to any outfit. A beautiful, shiny pair of T-Bar sandals will be professional and elegant at work, and nice at cocktail hour, too. These sandals come in a wide range of styles and colours, so choose carefully as you don't want to look too casual in the evening.
How to Buy Sandals on eBay
You may not have time to change after work to go to that cocktail meeting or an after work date, so simply wear some sandals that will do double duty, and do it beautifully. Selecting a heeled sandal is generally the best way to go to convey elegance and sophistication for a more upscale look at night. If you work in an environment where women dress nicely, they will work there, too. First, search sandals to bring up all the available options that eBay has to offer, and then narrow the field based on style. Select T-bar, stiletto, wedge, or kitten depending on what type of sandal you desire. From there, it's a matter of personal choice and taste.
Buy with confidence when you purchase from eBay's Top-Rated Sellers that have a lot of positive feedback, and communicate with the seller for the best, most personal shopping experience you can have on eBay. A local seller may even arrange for you to pick up your sandals in person, and skip the costs of shipping altogether. Bundle several styles of sandals together from the same seller and get a great deal on shipping. Buying sandals shouldn't be a hassle, and eBay is the perfect place to conveniently get what you want without any frustration.
Conclusion
As much as you love shoes, shopping for shoes with a purpose can be frustrating. Ease that stress by looking for nice sandals on eBay. By purchasing sandals that you can wear from day to evening, you're saving money by not having to buy additional pairs, and you're saving precious time by not having to change shoes before you go out for the night. The perfect pair of sandals will not only be comfortable for daywear and enhance even your upscale casual work wardrobe, but they will add sparkle and pizzazz to your evening attire and look like they belong in a lounge or fancy restaurant.
Buy more than one pair of sandals to have more options, and the prices on eBay are so affordable, that won't be a problem. Don't take time out of your busy day to go from store to store looking for the perfect day to evening sandals; get everything you need in just a few clicks by shopping for sandals on eBay.