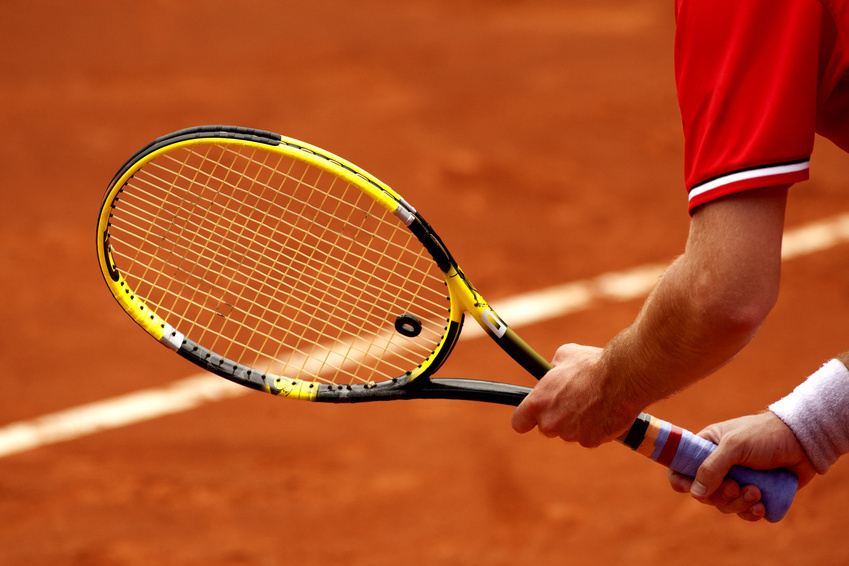 Large, international tennis events have a certain atmosphere that is difficult to recreate. If you are a serious tennis fan, seeing the world's greatest players at the ATP World Tour is surely something to prioritise in your events calendar. It is important, however, to ensure you book the occasion in plenty of time so that you get the seats you want. Late bookings generally mean mediocre or sometimes even poorly positioned seats, leaving you with feelings of regret rather than the electrically charged excitement that ought to be the overriding sensation of just being there.
With so many booking agencies today competing for the profits of many such events, knowing where to book can be confusing, and even intimidating if you have not done so online before. eBay provides the perfect ticket booking alternative for those rare and last minute tickets at normally much reduced prices, but exercising the appropriate caution here is key to your ticket buying success.
The ATP World Tour
The ATP world tour is a global event. It comprises of the most elite tennis players on the professional circuit from all over the world and is organised by the Association of Tennis Professionals (ATP). The tour dates generally extend from January to November. The ATP world tour includes many tournaments including the Grand Slam, the Davis Cup, and the Hopman Cup. These tournaments are supervised by the International Tennis Federation (ITF).
Where to Source Your Tickets
Tickets to the ATP World Tour may be obtained from a variety of agencies such as Telegraph Tickets and Ticketmaster. Always check the event's website for more options in regards to purchasing tickets. This is essential because for some events, tickets must be purchased from a designated source. The event management's chosen ticket agency may be the official and only supplier. If this is the case, patrons are not offered a choice in where to buy their tickets, and buying them from elsewhere could render the tickets invalid.
If you intend to buy your tickets on eBay, you should first of all read the terms and conditions of the particular event you wish to attend. If, by doing so, you discover that it is not permitted for you to purchase tickets for that event by any other means than what is stipulated, then you can be assured that any tickets found on eBay for that particular event are illegitimate.
When to Buy Your Tickets
As with any public performance, concert, or sporting event, premium viewing locations always sell out first. Book early to ensure you do not miss out on the best seats, preferably as soon as they go on sale. In the possible scenario, however, that your booked event is cancelled, Visa and Mastercard can only refund the cost of tickets that were booked no longer than 120 days earlier. Prior to purchasing your tickets, therefore, you are advised to calculate how many days are between your intended booking date and the event.
Ticket Buying Precautions
Buying tickets that cannot be refunded if an event is cancelled can be quite upsetting, especially if a lot of money was spent. Always ensure you are covered with a refund policy before you buy. As a general rule, only buy tickets from authorised dealers who offer buyer protection. You should never buy tickets from an organisation simply because they are for sale. Paypal, for example, is a reputable company with a protection policy. However, they only offer buyer protection for 'tangible goods,' for which tickets are excluded as they fail to meet their definition of tangible.
Another serious precaution you need to concern yourself with is the verification process of tickets you are about to purchase. Ticket fraud has become commonplace, and many individual sellers offer cheap tickets that can never grant you admission to an event. The two main problems to watch for are tickets that were never valid in the first place, and tickets that are printed out multiple times whilst the ticket seller retains the master copy with original barcode. This immediately renders the sold ticket useless to the buyer if the seller uses their ticket first.
Choosing the Right ATP Tickets on eBay
eBay is the ideal place to buy many things, and tickets can often be purchased here for less than otherwise possible, but it is imperative that you take the appropriate precautions. The availability of ATP World Tour Tickets on eBay is likely to increase as the year progresses. All sorts of ticketing scams make their presence felt in the lead up to a major event, so if you choose to purchase tickets from eBay, you must become ticket savvy to avoid the traps.
Scrutinise Each Listed Item
Assume the role of a private detective if you need to, but make sure you identify in the various ticket listings, any possible information inconsistencies. If you find yourself interested in a ticket sale, but doubt its legitimacy, either ask the seller to clarify, or move on to the next listing. If you purchase a ticket, be sure that all information on the ticket corresponds with the particular tennis event you wish to attend.
Choose Your Seller Carefully
A successful ticket purchase from eBay largely depends on your chosen seller. Although many ticket sellers on eBay are honest professionals who offer great deals, ticket selling is a known scammer's playground, so always investigate your potential seller thoroughly. As a precaution, you should only buy from a seller whose listing page sports a 100 per cent positive feedback score. The seller you purchase from should, ideally, be able to demonstrate a degree of business transparency. This is easiest to identify if your seller represents a professional company that can be held to account.
Seating and Ticket Budget
If you shop for your ticket early, there should be tickets available that offer good vantage points. Gather relevant information pertaining to what you can expect to pay according to position. You may be content with an adequate spot that is considerably cheaper than the prime position, or you may accept nothing short of the best and be happy to pay the extra. Only you can decide if having the best view is worth the additional cost.
If you purchase your ticket late, you can expect to pay more, but beware of sellers who offer exorbitantly priced last minute tickets. Ascertain how much you are willing to spend in accordance with the date of your purchase in relation to the event date. Do not be seduced into paying outrageous amounts of money for any ticket, especially when the price for the same seating area may have originally sold for 70 or 80 per cent less. Therefore, if you are on a tight budget, you must be well organised and book early.
In Summary
If you exercise the above precautions diligently, you should experience no problem in purchasing the right ticket on eBay. The below chart presents a few hypothetical scenarios and what to do about them if found.
| Ticket Listing | Action |
| --- | --- |
| Vague or inconsistent information | Avoid seller or request clarification |
| Surprisingly cheap ticket | Read customer feedback; verify seating arrangements; check for information consistency |
| Inordinately expensive ticket | Avoid seller |
Remember to conduct all correspondence with eBay sellers politely. Rather than accuse a seller of unlawful selling, alert the problem to eBay if you believe them to be in breach of their listing agreement.
How to Buy ATP World Tour Tickets on eBay
When shopping on eBay for your ticket to see this world class tennis competition, enter "ATP World Tour Ticket" into the search bar, or a combination of this search criteria. Select the appropriate filters, if any, to narrow down your search. When you have found a ticket listing that matches your personal requirements, check for the same event ticket from other listings. Make the necessary comparisons to ensure information consistency, and thoroughly familiarise yourself with the seller's terms of sale and returns policy.
When you have made all the appropriate checks on the listed ticket and verified that all information given is legitimate, finally check the sellers' own selling reputation on eBay. This is where your confidence in your designated seller really shows, because your decision to purchase or not to purchase, ultimately hangs on how much you trust them. Only make your purchase when all your scruples are resolved.
Conclusion
Attending a live tennis match offers welcome relief to the more typical scenario of tennis-by-television, and when the match comprises of the world's best players, having great seats to watch it from is unbeatable. Couple this with the large digital screens, and you have the best of both worlds.
It can be a daunting task to buy valuable tickets online, but by exercising good organisational skills and armed with the appropriate knowledge, you can avoid the pitfalls of many ticket buyers who scurry around for last minute tickets with their wallets open far too wide. Buying tickets on eBay can be both a blessing and a curse, depending on how you approach it. Tickets to the ATP World Tour go on sale regularly, so if you look forward to seeing your favourite players up close and personal, rather than as small dots on a distant court, do not procrastinate on buying your ticket.