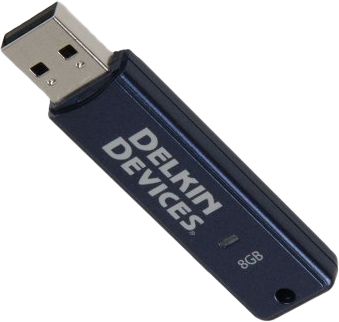 A USB flash drive can be useful for many things including storing data, photos, software, or even using in place of an optical drive. USB flash drives can be purchased on eBay in both new and used condition. Options range from high end well-known brands to budget brands, often sourced directly from the factories that make them. Popular USB drives include everything from basic thumb drives to elaborate and unique novelty figures, but this is just the start of the decisions buyers have to make.
Other choices include the size of the USB drive, specifications, type of USB, as well as the budget and value of the device. Shopping on eBay allows buyers to choose from options all over the world, so shipping time, cost of shipping, and preference for item location can also come into play. The following information is designed to help buyers choose and then purchase a USB flash drive on eBay.
Choosing the Size of the USB Flash Drive
The size of the USB flash drive is one of the most important considerations for anyone. Deciding on a size should depend on the intended use for the drive, the amount of material that might be stored on the drive, and how long the drive is meant to be used. For example, anyone purchasing a USB drive to load photos onto and then send as a gift can simply purchase a small drive of 2 to 4 gigabytes because it is unlikely that the drive is going to be used for anything else. On the other hand, anyone who wants a USB flash drive for long-term data storage, to backup data, or to transfer data between computers might want a larger storage capacity.
USB drives start out and 2 gigabytes (GB) of data storage and often extend to more than 500 GB. The latter size is useful for storing almost anything, backing up a smaller computer hard drive, and many other uses. The smaller drive is useful for storing and transferring small files but can be more limited in use. A one gigabyte flash drive can usually hold about 100 10-megapixel photos.
Usually, the larger the space on the flash drive, the more expensive the USB flash drive, so price can be an important consideration as well. For the most part, a larger drive is more useful than a small one, but prices can double or more for doubled space. Most buyers should take budget, space, and practical use data into consideration for choosing a USB flash drive.
Choosing the USB Specifications
The specifications of the USB flash drive are typically listed in the description on eBay,, but many buyers do not understand what they mean. Specifications refer to how fast the USB drive runs, how quickly it can transfer data, to what type of USB plugin it is equipped with. Understanding the basic USB flash drive specifications is mostly very easy and the following chart outlines most of the information buyers need to know.
| USB Drive Feature | Function or Types |
| --- | --- |
| USB Type | USB 1 or 1.1, USB 2.0, USB 3 |
| Transfer speed in bits per second | The higher this rating the faster the transfer speed; USB 1.1 is the slowest at an average of 12 megabits (Mb) per second while USB 3.0 is much faster, up to 5 gigabits (Gb) per second |
| Power in milliamperes (mA) | The amount of power drawn by the USB drive; 100 mA to 500 mA is standard for most devices while in use |
| Superspeed | Transfers at 4.8 GB per second or higher |
| Space in gigabytes (GB) or megabytes (MB) | Actual space on drive; 512 MB to 32 GB are common |
| Read/Write Cycle | The number of times the drive can be rewritten, typically 10,000 to 100,000 |
There are many more specifications that can be looked into, but for the most part, these are the option that actually matter. The type of USB should be matched to the USB plugs on the use computer. Typically, the USB can be checked under the control panel. The menu is often labelled 'bus controllers' although this can vary from computer to computer. 'Standard' means a USB 1.0 or 1.1, 'enhanced' means USB 2.0 or 3.0. It is also possible to check the USB ports by checking the computer model via the manufacturer's website.
Usually, the larger the USB flash drive,, the faster the transfer speed is because more data requires faster sync speeds. As a result, drives with small capacities do not have very fast transfer speeds but this is because such speeds are not necessary. Larger drives should have anywhere from twice to ten times the transfer speed per doubled flash drive size.
The brand can be considered a specification, but it is not always important. Popular brands include Kingston,, SanDisk,, Transcend, Integral, and Verbatim,, and each of these manufacturers has their own reputation for quality and price. Usually, purchasing a popular brand is purely a personal decision depending on preference of the buyer and the availability and price of the drive.
Check the USB Flash Drive Quality
Quality is usually very important for any purchase and with USB flash drives because it can determine the life of the USB. As a rule, well-known companies are usually slightly higher quality than unbranded drives, but either are good enough for basic use. Usually, the quality of the USB drive is listed in read/write cycles. A high quality drive should have 100,000 or more while a lower quality one might have 10,000 or lower. Any drive with 1,000 or less read/write cycles is good for very limited use.
The read/write cycle is one of the best ways to check the lifespan of the flash drive, but it is not the only method. Buyers can also look at photos, look at the physical construction, and use the sale price of the USB flash drive to logically gauge just how durable it is. Usually low-end items are much lower quality while mid- to high-range items are about the same quality with only some differences. Some variations are of course present so this should not be considered as a rule.
Consider a Novelty Shape or Figure
Because eBay is an international market, it is possible to purchase a wide variety of shapes and styles of USB flash drives. Buyers can look for everything from plastic figurines styled after popular media to elaborate jewellery options. Basic USB 'pen' and 'key' drives are also an option so it is easy to choose anything based on buyer's preferences. Novelty USB flash drives are usually more personalised and easier to recognise than standard ones so they might be a good option for anyone who works in an office, who wants a flash drive for personal use, or who is using a flash drive for school purposes.
Check Shipping Time and Cost
While there are many local sellers, items on eBay are located around the world. It is important to check the location of the drive, the estimated shipping time, and the cost of shipping. A USB drive located in another country might take weeks to ship, especially if it is held up by customs. Anyone who needs the drive in a hurry, or who is worried about shipping cost, can consider checking for local sellers.
Options to consider include that international items may require customs fees. International items can also take longer to ship and cost more to post. On the other hand, purchasing items from an international seller allows buyers to purchase from a wider selection of drives, including those that might not be available locally. There are pros and cons to purchasing from international and local sellers, so it is a good idea to consider the options and make a decision based on personal preferences.
Purchasing a USB Flash Drive on eBay
After choosing the size and type of USB flash drive, buyers can look on eBay for their drive. Consider searching for a novelty USB stick by name. 'USB necklace' is much more likely to bring up USB jewellery than 'USB flash drive&'. You can also consider adding in specifications for shape, colour, space, and even type of USB. 'Black USB key drive 32 GB' is a good example as a search that is likely to bring up a specific USB colour, size, and shape.
Remember to compare multiple options, to check the shipping cost and location, and importantly, to read the full description before making a purchase. Buyers can list anything from the condition of the USB to any problems, as well as specifications in the listing description, so it is always important to check. Finally, buyers can buy their USB flash drive using eBay's checkout options.
Conclusion
Purchasing a USB flash drive on eBay is relatively simple as long as the buyers takes the time to decide what they need before searching. Options range from budget to collectible and many USB can vary by more than ten times the purchase cost. Buyers should set a budget first based on the average price of the type of USB they would like to purchase. The second important consideration is the amount of physical space on the hard drive, as this can greatly affect the usage options for the drive.
Buyers should look at the transfer speed, which is listed in mbps or millibits per second to gigabits per second. The expected lifespan of the drive is labelled as 'Read/Write' and should be between 10,000 and 100,000 in number. Buyers should also consider shipping time, cost of postage, item location, and when they need the item. Finally, it is always possible to ask the seller any questions about the drive before purchasing the USB flash drive.