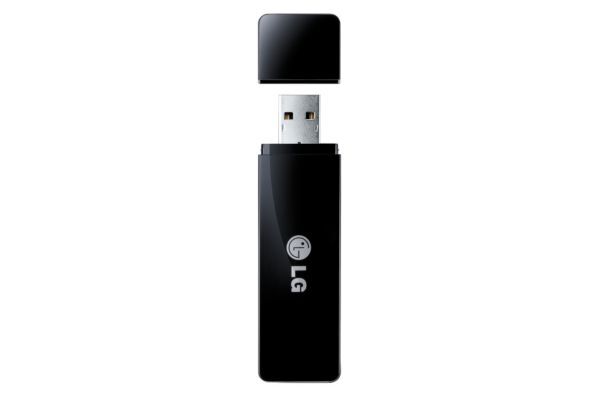 Common perception is that only people who have laptops or desktops that come without built-in wireless capabilities require USB Wi-Fi adapters or dongles, and this, in today's world, is not really true. Given that people now have access to Wi-Fi enabled televisions, cameras, smartphones, and Blu-ray players, the use of USB Wi-Fi adapters and dongles continues to grow. After all, with a suitable USB Wi-Fi adapter or dongle attached to your Wi-Fi enabled television, sharing pictures, music, and films between multiple devices no longer requires wires.
When it comes to buying USB Wi-Fi adapters or dongles, turning to eBay is a good idea because of the wide array of alternatives on offer. Given the plethora of options, knowing what to look for becomes very important, and buying a USB Wi-Fi adapter or dongle requires that you start by learning a little about how they work, as well as establishing just what you require in terms of functionality. How much you wish to spend is also something you should establish early on, given that these devices vary significantly in pricing.
What Are Wi-Fi Adapters?
Wi-Fi adapters help to eliminate the need for a wired Internet connection by using radio waves, as opposed to an Ethernet connection. A Wi-Fi adapter basically converts a computer's data into radio waves, and then transmits them to a chosen host through some kind of a secured connection. Buyers looking for Wi-Fi adapters on eBay can find a number of alternatives that can connect to any computer's USB port, and this is among the easiest ways to make a computer Wi-Fi enabled. With a USB Wi-Fi adapter or dongle installed, a computer can look for wireless networks, just like any other Wi-Fi enabled computing device.
The Design
Although USB Wi-Fi adapters and dongles come in different shapes and sizes, a majority of these devices resemble pen drives or memory sticks in their appearance, and their small and compact size makes them an ideal solution for people who want portability. A number of USB Wi-Fi adapters and dongles come with LEDs, or light emitting diodes, which can help indicate the presence of networks and successful connections, and they can also help to differentiate between encrypted or unencrypted connections. Also, while some come with no visible antennas, some others can be found with distinctly visible antennas. Some also come with extension cables, which is something that finds favour with a number of buyers.
Installation
Installing a USB Wi-Fi dongle or adapter is pretty straightforward. If you buy a dongle it directly goes into the computer's USB port, and in case you buy an adapter that come with a USB cable, it's this cable that goes into the computer's USB port. In either case, these devices do not require external sources of power and they draw the power they need directly from the host computer. Most such devices, when connected to your computer for the first time, require that an installation process be completed. While some devices come with separate installation software CDs, the software and drivers of some others are automatically installed when they are connected to a computer for the first time. For units that come with antennas, the antennas may require manual adjustment for optimum reception.
Single-Band or Dual-Band?
When you search through the various alternatives made available on eBay, you may notice that USB Wi-Fi adapters and dongles on offer come in 2.4 GHz single-band variants, and you can also find dual-band variants that can operate using both 2.4 GHz and 5 GHz frequencies. While all standard USB Wi-Fi adapters and dongles operate using the 2.4 GHz frequency, the fact that a range of other devices also rely on the same frequency can lead to interference.
Alternatives that work using the 5 GHz frequency are known to override these interferences, and they are also favoured by people who require extensive bandwidth for online game playing, VoIP telephony, video streaming, and more. People who live in areas that have heavy Wi-Fi usage and people who are looking for robust connectivity, consequently, are better off looking for dual-band Wi-Fi adapters or dongles.
Choosing a Standard
Another aspect that requires your attention when shopping for USB Wi-Fi adapters and dongles on eBay is the wireless standards they follow; and most available options conform to the commonly used 802.11a, 802.11b, 802.11g, and 802.11n standards. The table below helps to identify their respective pros and cons.
Standard

Pros

Cons

802.11a

Maximum speed is fast

Interference is prevented by regulating frequencies

High cost

Easily obstructed

Short range

802.11b

Low cost

Not easy to obstruct

Good signal range

Maximum speed is low

Can face interference through other devices

802.11g

Maximum speed is fast

Good signal range

Not easy to obstruct

Unregulated signals can face interference

Costs more than "b"

802.11n

Highest speed

Best signal range

Minimal interference

Generally manufacturer-specific

Standard not yet finalised
While both 802.11a and 802.11g alternatives offer up to 54 Mbps, they make use of different frequencies, and while 802.11g relies on 2.4 GHz, 802.11a makes use of the 5 GHz band. In addition, 802.11g is compatible with 802.11b, and this is the frequency that's commonly used at most Wi-Fi hotspots.
Other Aspects That Need Your Attention
In addition to choosing between single-band and dual-band, and different standards, there are a few other aspects that require your attention. For instance, while transmission speeds start at about 11 Mbps, you can even find USB Wi-Fi adapters and dongles that come with data rates of up to 300 Mbps. Some, as mentioned earlier, come with USB extension cables, which can prove to be beneficial in various circumstances. Compatibility of a USB Wi-Fi adapter or dongle with your computer's operating system is also something that requires your attention, and while most models work with Windows Vista and Windows XP, you may not have as many options if your computer runs using Windows 7, Windows 2000, or Mac OS X.
Other Options to Make Your Computer Wi-Fi Enabled
You do have a couple of other options to make your computer Wi-Fi enabled, which include looking for PCI or PCMCIA Wi-Fi adapters. Since a PCI Wi-Fi adapter connects to the PCI bus of a computer, the adapter is installed inside of the unit that houses the CPU, typically, with an antenna sticking out. A number of PCI Wi-Fi adapters come with multiple antennas, which can help maximise your system's throughput in Wi-Fi "n" environments owing to a technique referred to as spatial multiplexing. PCMCIA or CardBus Wi-Fi cards are used with laptops, and cannot be used with desktops. They work quite like USB Wi-Fi adapters, although they are typically larger.
Buying USB Wi-Fi Adapters/Dongles on eBay
eBay gives you scores of options from which to choose when it comes to buying USB Wi-Fi adapters and dongles, and some of the brands you can choose from include Belkin, NETGEAR, D-Link, Edimax, Cisco, Linksys, Acer, Dell, HP, and Intel. In addition, you also have the option to choose between models that come in the form on dongles or those that connect to your computer's USB port through a USB wire.
Although you do not have to spend too much when buying a USB Wi-Fi adapter or dongle, you still have the option to look for used ones sold on eBay, which can help save some money. If you wish to look for a brand-specific model to work with your television, which can be expensive, then looking for a used alternative can definitely help.
How much you end up paying in the form of postage and packaging can have a significant effect on the total cost of your order on eBay, thereby making this an aspect that you must address. Bear in mind that you may well come by a USB Wi-Fi dongle that costs a few pounds, with an additional cost of a few pounds in the form of postage and packaging. On the other hand, you can also find sellers who offer free shipping.
Conclusion
What is being noticed is that it is not just people wanting to make their computers Wi-Fi enabled who are looking for USB Wi-Fi adapters and dongles; a number of people hoping to increase their computer's existing Wi-Fi range can also be found looking for these because some high-power USB Wi-Fi adapters and dongles come with as much as 15 times more power than standard Wi-Fi cards that are integrated into computing machines.
Given that the USB, or the universal serial bus, is now being looked upon as an industry standard, the use of USB Wi-Fi adapters and dongles continues to grow, as do the alternatives on offer. These adapters and dongles offer users affordable, small, and portable alternatives to make their computers Wi-Fi enabled, thereby allowing them to connect to available wireless networks with relative ease. With the expansion of wireless networks, the use of these products is only set to grow.
With public places like parks, bookstores, cafes, and hotels, all turning into Wi-Fi hotspots, it is only natural that most manufacturers now look at incorporating Wi-Fi capabilities in laptops. However, even some not-so-old laptops can do with a USB Wi-Fi adapter or dongle, and a number of desktops still come without Wi-Fi capabilities. As a result, the demand for USB Wi-Fi adapters and dongles is not set to subside anytime soon.