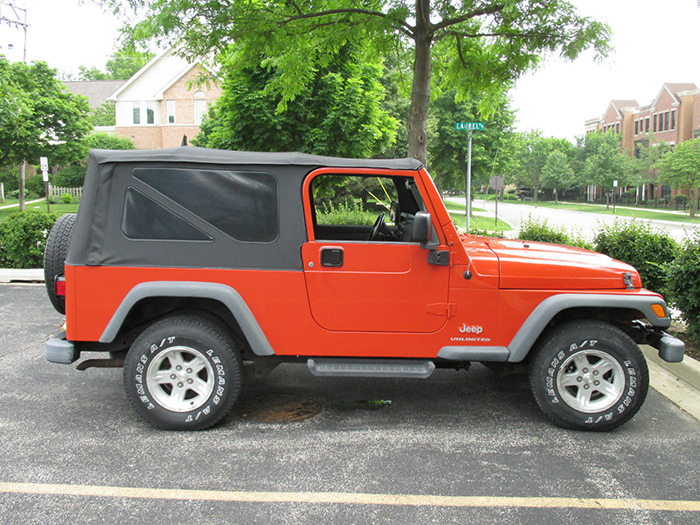 Perhaps the most successful Jeep model, the Wrangler's popularity peaked between 1996 and 2006, with drivers buying used Jeep Wranglers still for its sturdy, rugged durability, as well as its roominess. As with any used vehicle, know the car before you buy it to make a successful purchase. Learn all about older and used Jeep Wranglers, including their various features and slight improvements over the years, before making any buying decisions.
Hard and Soft Top Models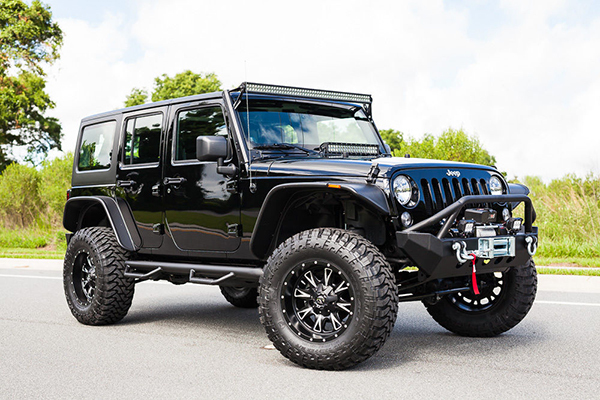 Whether you choose a Jeep Wrangler with a hard or soft top depends on your own tastes and needs, as well as your ability to remove the top. Both hard and soft tops remove so you can drive in the open air either off-road or on highways, as well as city and local streets. However, hard tops damage more easily, are more costly to replace, and require at least two people to remove them. When you have a soft top, you can easily remove the top on your own and turn your Jeep into a sporty convertible during warm weather months.
Engine and Transmission
Jeep Wranglers come with both manual and automatic transmissions and what you choose depends on how you like to drive. If you prefer to vary your speed and movements in a more precise manner, choose a manual transmission. If you enjoy driving without thinking about how you shift and just want to concentrate on the road ahead, choose an automatic transmission. Between 1997 and 2006, Jeep Wranglers came in SE, Unlimited, Wrangler X, Sport, Sahara, and Rubicon models. The SE came with a four-cylinder engine, while the other models came with six-cylinder engines.
Model Year Differences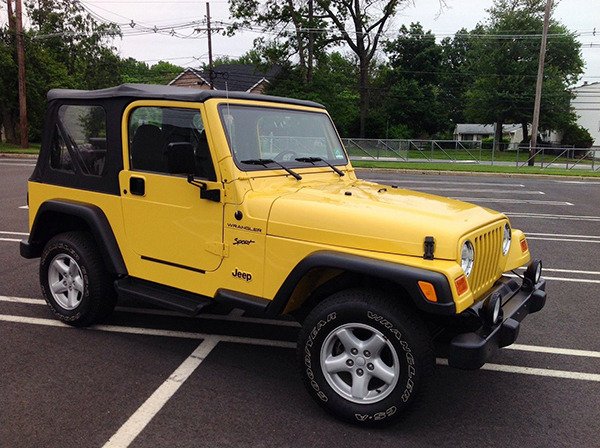 Each year between 1997 and 2006, the company modified or improved the features of each model slightly. In 2002, the company made improvements to the HVAC system in the vehicle, while in 2004, all CD players came with automatic CD changers to make entertainment while driving easier. In 2004, Jeep also introduced tilt steering to the Wrangler. In 2001, the company modified the Wrangler's soft top to reduce wind sounds when driving, and in 2000, the engine received a makeover to lower its overall emissions.
Off Road Models
While Jeep Wranglers are good everyday family vehicles with a roomy enough back to fit more than one car seat, as well as a spacious cargo area, many people choose to use this vehicle for sporting activities. If you plan to use your new-to-you Jeep Wrangler for a little bit of off-roading at the weekend, choose a Sport or Sahara model. Both came with larger tyres to withstand the harsher roads, but also work well for everyday use on paved highways and streets.