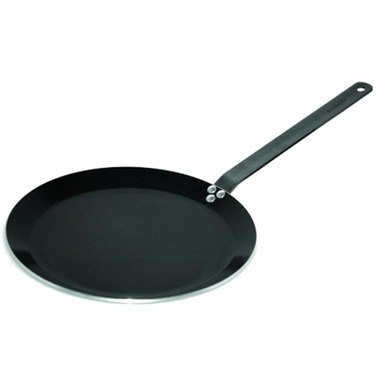 Some kitchen items are available as used goods only rarely, because normal wear and tear takes a heavy toll on them, rendering them unsuitable for resale and further use. Pots and pans, however, are among some of the most widely available domestic items offered for sale on the second-hand market. The main reason for this is the fact that all-metal pots and pans are very durable, which means that they are unlikely to be simply worn up and of no further use when a householder decides to replace them and purchases a new set. Most individuals buying a shiny new set of cookware will probably be doing so because the old set looks dated or does not fit in with the design of a new kitchen. Many of the resulting surplus pots and pans end up being recycled while still in very good condition; with many years of useful life left in them this is really a waste of money. It is a fact, however, that when some of today's consumers replace their old cookware they decide to sell their used pots and pans rather than consigning them to the local recycling centre. This allows them to make a little money from the sale, and also ensures that their used pots and pans will not go to waste.
The Condition of Used Pots and Pans
When purchasing used goods of any variety, one of the most important considerations for the buyer is the condition of the item(s). Shoppers looking for used pots and pans accept that the cookware will not be in as perfect a condition as it was when it was first purchased; the main consideration is that it must still be perfectly usable and in a sound condition. Since most metal pots and pans are designed and constructed to last for decades, it is entirely possible for a family to use a set of them for many years without causing any real damage to individual pans.
Dents and Surface Chips
Used pots and pans will obviously not look like new ones, since several years of active cooking will take its toll cosmetically. Over time, metal pots and pans in regular use are bound to acquire some minor dents and surface scratches. With the better quality pots and pans these are not likely to be large or extensive, since the thick metal used to make them is very tough and hardwearing. Cast iron, for example, is impossible to dent. Indeed, cast iron pans, such as the popular Le Creuset brand, that have been kept properly seasoned with sealing oil are likely to look like new ones. Aluminium and stainless steel pans, on the other hand, are much easier to dent, and so may show more signs of wear.
Scratches
Second-hand metal pans of any type may bear some surface scratches. This particularly applies to those made from a softer metal, such as aluminium and copper. When the scratches are on the outside, they are not a problem since exterior scratches will not affect the pan's function as a cooking implement. Scratches on the inside of a metal pan, however, can be more problematic. Light scratches will make little difference, but deeper ones can create a place where food items may stick as they are being cooked. This can provide a place for bacteria to hide within the pan. Any cooked food residue adhering to scratches must be removed completely, otherwise, the growth of microorganisms can pose a potential health risk. If a pan is scratched to that degree it is better that it be recycled rather than sold on the second-hand market. Interior surface scratches can also be a serious issue when purchasing pots and pans with a non-stick cooking surface. Badly scratched non-stick pots and pans should really be discarded, since flakes of the non-stick surface may come loose during the cooking process and end up in the food.
Loose Handles
Some used pots and pans may have loose handles. This problem is often not serious as in many cases loose handles can be remedied by just tightening the fixing screw.
Finding Used Pots and Pans
Even though pots and pans are widely available as used goods, shoppers looking for used cookware are likely to find the experience frustrating if they rely solely on local sources.
Drawbacks of Second-hand Shops
A second-hand shop or a flea market will probably have some used pots and pans on offer, but these venues are quite unlikely to have the specific brand name a buyer desires; they may not even have the size or style of pan that a shopper is looking for. A potential purchaser with no specific preference may be able to make do with the used pots available from such sources, but anyone with a particular pan set in mind is likely to be disappointed. That is why it is a good idea to shop online for such items.
Benefits of Shopping Online
A second-hand store's stock is limited by local conditions, such as the size of the population from which it can source stock. Online shopping sites, on the other hand, provide a centralised marketplace for hundreds of thousands of sellers from all over the UK.
Wide Selection
At any given time it is likely that huge numbers of different varieties of used pots and pans are being offered for sale via the internet. A shopper looking for a used Dutch oven made of cast iron, could visit flea markets and second-hand stores for weeks without finding this particular item. At the same time, there might be several appropriate items available for sale online, due to the large number of sellers using the service to market their used goods. Individuals in search of vintage used pots and pans, or antique versions, are particularly well catered for when searching for such items online. In addition, anyone looking for everyday previously owned pots and pans should experience little difficulty in tracking down exactly what they want.
Big Selection of Brands, Material, and Styles
Some individuals avoid online shopping sites because they do not want to pore through hundreds or even thousands of listings, many of which will not suit their needs. This can actually be a problem at some shopping websites, but eBay provides a variety of helpful filters as well as a robust search function to help shoppers narrow down the listings they see to the ones that will be of the most use.
Find Used Pots and Pans on eBay
eBay makes it very easy for shoppers to find used goods. This is due to the site's use of filtering technology. This sophisticated system puts buyers and browsers in charge of which listings are displayed. The left-hand pane on most eBay listing pages contains a series of tick boxes. Under the Condition category, shoppers are able to specify Used. This will immediately cause the site to reload the page, discarding any new items that had previously been listed in a category. All listings on the eBay site belong to one or more categories. Used pots and pans may be listed in the main Pots & Pans section, which can be found by choosing the main category Home & Garden and then proceeding through the links for Furniture & Living, Cookware, Dining & Bar, and finally, Pots & Pans. At this point shoppers should check off the tick box labelled Used. Some used pots and pans will also be listed in the Collectables category, where many sellers choose to display their vintage goods. Shoppers should navigate to Collectables using the main Category drop down arrow at the top of any eBay page, and then select Kitchenalia. A third option is to look for used pots and pans in the professional cookware section, which is listed in the Business, Office, & Industrial category. From the main category page, shoppers should choose Cookware/ Cutlery/ Utensils and then click the box labelled Cookware before ticking off the box that filters for used goods.
Conclusion
eBay is an excellent place to look for used pots and pans. This is because the site's huge selection makes it much more likely that a buyer will find the particular style and size of pot or pan desired. In addition, eBay provides shoppers with a range of tools and options to help to make the online shopping experience quick, easy, and very enjoyable.