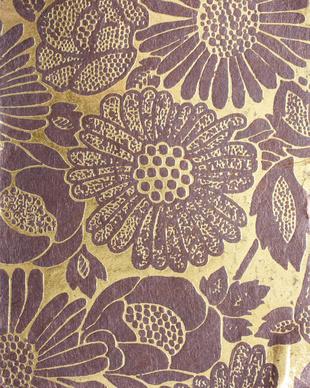 Canvas prints offer a unique way of displaying vintage artwork or photographs.
This guide outlines some basic guidance and tips to help buyers select from the wide range of vintage prints on offer.
Different sellers on eBay will often use a specific combination of the various options listed here, whilst others may offer certain choices. You may need to browse several sellers until you find one using the printing options that you are happy with.
Types of Print
There are two basic types of print available to you from the range of sellers on eBay:
Stock Prints: These are pre-made prints of vintage images, usually mass-produced for widespread sale.
Custom / Personalised Prints: Many sellers offer a personalised canvas print service. You can select from a catalogue of vintage images or upload your own directly to the seller. The seller will then print the images onto canvas for you.
Printing Options
There are several basic printing options available to people printing images onto canvas.
There are two commonly used methods of printing for canvas art:
Ink-Jet: Ink-jet prints are created using professional high-resolution printers. A digital copy of your vintage image is printed directly onto canvas, producing extremely highly-detailed replicas. These prints are also known as giclees.
Dye-Sublimation: This method of printing uses a heat-pressing technique, where ink is absorbed into the canvas material as a vapour. Dye-sublimation printing uses continuous-tone technology, where every dot can be a different colour. This creates vivid images with exceptionally brilliant colours.
Whilst ink-jet technology produces very sharp images, dye-sublimation creates more natural, warmer tones. For vintage prints, you may therefore prefer the softer image production of the dye-sublimation method.
You should also make a note of the type of ink that is used to create a print.
Dye inks: These inks are usually more affordable than other types used for printing on canvas. Dye inks have a wide colour range, known as a gamut. This leads to brilliant colours and vivid prints. The downside to dye inks is their lack of stability in UV light. This makes vintage prints created using dye inks susceptible to significant fading, particularly when exposed to direct sunlight.
Pigment inks: These are the most common types of ink used in printing. Pigment inks have a narrower colour gamut than dye inks, yet they are much more stable in UV light. Vintage prints created using high-grade pigment inks can last for over 200 years without significant fading. You can print with pigment inks at very high resolutions, making them suitable for very detailed vintage images.
Resolution

Print resolution is another important factor to consider when purchasing a vintage canvas print. The resolution of a print is measure in dots per inch, or DPI. The higher the resolution, the more detailed and vibrant the image will appear.
For high quality prints, you should expect a resolution of between 1440 DPI and 2880 DPI. Lower resolutions may lead to grainy or pixelated images, especially if you are buying a larger sized canvas.
Your seller should be able to offer you guidance on the most suitable resolution to use for your vintage images.
Types of Canvas
There are two commonly used canvas materials to choose from:
Cotton: These canvases are made from natural cotton fibres. Ink penetrates the fabric, creating high quality prints with precise colour representation. It is generally agreed that 100% cotton canvases create the best quality prints.
Polyester / Composite: These are synthetic canvases made from plastic fibres. Ink tends to rest on top of the material rather than seep into it, leaving prints more vulnerable to cracking in the future.
Polyester is a cheaper material to produce than cotton. You should therefore expect to pay less for vintage prints created using polyester canvases.
You may also find sellers offering a cotton / polyester blend, which will likely vary in quality depending on the percentage of cotton used.
Canvas Weight
The weight of your canvas will be measured in grams per square metre (GSM). Heavier canvases can absorb more ink, producing deeper images and more durable prints. You will find a variety of canvas weights on offer, from around 320 GSM to 420 GSM. Canvases that are lighter than 320 GSM are unlikely to be of satisfactory quality for your vintage prints.
Framing
The most common method of framing your print is 'gallery-wrapping'. The canvas is stretched around a wooden frame called a stretcher frame and secured with staples or glue. This method enables you to hang your vintage print immediately.
Some sellers may provide your print unframed as a rolled canvas. This is a cheaper option and may be useful to you if you wish to gallery-wrap or frame your own vintage print.
You may also find sellers offering to add a coat of special varnish to your print. This better protects your print from UV rays, mould and damp, as well as enriching the colours and improving the contrast of the image.
Canvas Print Care
There are several simple ways of keeping your vintage canvas prints in top condition for as long as possible.
Cleaning: You should clean your vintage print as often as other items of household furniture. You should use a dry cloth to clean your print, though you may use a slightly damp cloth if your print has been coated with a special varnish.
Location / Atmosphere: You should hang your vintage print in dry conditions, but away from sources of direct heat such as above radiators. You should also keep your print out of direct sunlight as much as possible, so as to reduce the fading effect of UV rays.
Storage: If you wish to store your vintage canvas print, you should guard it from damage by covering it in bubble-wrap or a similar protective material. The print should be stored upright in dry conditions, with no heavy items placed on top of it.
Re-Tensioning: The canvas that your vintage print is on may loosen over time. There are special widgets that you can insert into the frame to pull the canvas taut, or you may wish to have a specialist art or print shop re-tighten the canvas for you.
Finding Vintage Canvas Prints on eBay
Once you have decided on the type of vintage canvas print you want, you will find a wide variety of sellers on eBay.
From the eBay homepage, you should navigate to the Art category and click on Canvas/ Giclee Prints. Here, you will be able to browse many stock vintage canvases and sellers offering customised prints.
Keyword Search: To narrow your search results further, you may wish to use the Keyword search bar towards the top of the page. It may be useful, for example, to start your search by typing "Vintage" (without quotation marks) into the search bar.
You will then be able to narrow your results further by using the options on the left of the page. These include different subjects, styles, colours and sizes. You are also able to limit your search results according to a specified price range.
You can also select "Include Description" to expand your search results. Visit eBay's Search Tips page for more tips on searching with keywords.
If you can't find exactly what you're looking for, try browsing eBay Stores or tell the eBay Community what you're looking for by creating a post on Want It Now, or save a search on My eBay. eBay will then email you when a matching item becomes available.
Buy Canvas Prints with Confidence
Make sure that you know exactly what you're buying and understand how eBay and PayPal protect you.
Know Your Item
Read the details in the item listing carefully.
Remember to add delivery costs to your final price. If you're buying a high value item, check that the seller will insure it until it is delivered to you.
If you want more information, click the "Ask seller a question" button on the seller's profile or the "Ask a question" link at the bottom of the item listing page.
Always complete your transaction on eBay (with a bid, Buy it Now or Best Offer) otherwise you will not be covered by eBay Buyer Protection.
Never pay for your eBay item using an instant cash wire transfer service like Western Union or MoneyGram. These are not safe ways of paying someone you do not know.
Know Your Seller
Research your seller so that you feel safe and positive about every transaction.
What is the seller's Feedback rating?
How many transactions have they completed?
How many positive responses do they have?
What do buyers say in their Feedback?
Are they positive about the seller?
Most top eBay sellers operate like retail shops and have a returns policy.
Do they offer a money-back guarantee?
What are their terms and conditions?
Buyer Protection
In the very unlikely event that you do not receive your item or it is not as described, eBay Buyer Protection covers your purchase price plus original delivery cost.