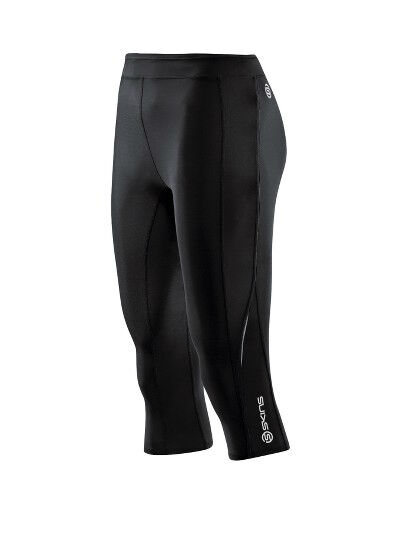 Wearing a pair of cycling tights can greatly improve the quality and enjoyment of a cycle for the rider. Cycling tights are specially designed and manufactured garments that keep the cyclist warm when it's cold and cool when it's hot. Cycling tights are also made to keep the cyclist protected from various weather conditions, and one of the most popular types of cycling tights are those that are waterproof. Wearing waterproof tights allows the cyclist to stay dry regardless of the weather.
There are many manufacturers that produce this type of cycling tight, and they can easily be found in bicycle stores and on specialist websites. However, all buyers are advised to search for these garments on eBay as the site has an unmatched selection at unbeatable prices. The following guide shall examine the details of waterproof cycling tights, and how to find a pair on eBay.
Waterproof Cycling Tights
Waterproof or Water Resistant?
Buyers may believe that there is very little difference between waterproof and water resistant cycling tights, and technically speaking they would be right. The amount of protective coating applied to the tights is what determines if they are waterproof or water resistant, and this can be a very small amount indeed. But the difference can be felt when cycling in these tights in different weather conditions.
Water Resistant

Tights

Tights said to be water resistant will offer protection against light showers and light winds. These tights are suitable to wear on average to rainy weather, and should be worn during spring and summer showers as they offer more breathability than waterproofed tights, stopping the cyclist from overheating if the sun comes out. These tights will not keep cyclists dry in heavy showers and can instead become waterlogged, which will weigh the rider down and drain their stamina.

Waterproof

Tights

Waterproof tights are ideal for wearing in the colder, wetter seasons of autumn and winter. These tights offer a greater level of protection than those mentioned above, and will keep cyclists warm and dry in wet and windy weather. Cyclists should avoid wearing waterproof on warmer days regardless of rain, as these tights do not have the same sweat wicking properties as water resistant tights due to the protective coating.
Waterproof Cycling Tights Style
Waterproof cycling tights are available in two styles, and these are waist-high tights and bib tights. The difference between the two is how the tights are kept in place, and choosing one over the other tends to be a matter of preference.
Waist-high tights are definitely the more common of the two, and are worn by professional and amateur cyclists all over the world. As the name suggests these are worn from the waist down, and although the standard length is to the ankle, it is possible to buy waist-high tights that extend to the knee or three quarters of the way down the leg. Advocates of bib tights claim that waist-high tights cause discomfort around the stomach due to the elasticated waist, and that this is especially noticeable on long cycles.
Bib tights use a suspender system to keep the tights supported and in place. The material extends up around the chest and back and over the shorts, resembling a women's swimming suit. Some claim that bib tights are the more comfortable of the two and eliminate the feeling of pressure that comes with waist-high tights, whereas others say that this pressure can be felt on the shoulders and again is especially noticeable on longer cycles.
Waterproof Cycling Tights Materials
Cycling tights can be made from a number of materials, which are then treated with a waterproof coating. A lot of cycling tights are a combination of more than one material, allowing cyclists to benefit from two or more fabrics. The material used in the manufacturing of the tights will influence the price and what type of weather the tights are suitable for. Below are some of the most common materials used in making waterproof cycling tights.
| | |
| --- | --- |
| Nylon | A very popular synthetic material, nylon is used by manufacturers for use as waterproof cycling tights because of its durable and long lasting make up. Nylon is also naturally wind resistant adding another layer of protection from bad weather. This material is reasonably comfortable, but works best when combined with a natural fibre such as wool. However, buyers should be aware that nylon will absorb odours if not washed on a regular basis, and this material is not suitable for machine washing. Instead all buyers are advised to wash nylon cycling tights by hand in warm water and leave it to dry naturally. Nylon cycling tights can be bought for inexpensive prices. |
| Polyester | Another popular synthetic material, polyester is probably the most used material in the manufacturing of cycling garments, and companies make tights, shorts, jerseys, caps and jackets from this fibre. Polyester is not as strong as nylon, but has much better sweat wicking properties making it more suitable for use with water resistant tights that can be worn in spring and summer. If looking to buy waterproof polyester cycling tights then aim to get a pair blended with a stronger material such as nylon. Waterproof cycling tights made from this material are very low priced, but buyers will find they become more expensive when blended. |
| Merino Wool | Waterproof merino wool cycling tights are an excellent choice for the colder seasons, and this material is an exceptional insulator. Cyclists that wear merino wool will be kept warm and dry, and the fibres have reasonable sweat wicking properties, which prevent overheating. Merino wool is a higher standard of wool, and buyers can expect cycling tights made using this material to be considerably more expensive than the other fibres mentioned. |
| Roubaix | Roubaix is a thermal material, which makes it very suitable for the low temperatures of winter. The material is brushed back on the inside, which gives it a fleecy quality and helps to trap body heat and redistribute it around the legs. Waterproof Roubaix cycling tights are one of the best options for cold, wet winter cycling, but buyers should avoid wearing this material on warmer days as they will quickly become too warm. |
Waterproof Cycling Tight Sizes
Cycling tights are available for men and women, and as expected the sizes differ. Every manufacture uses their own set sizing system so make sure to check the Description box on the item page for these details. The following is a general guide to cycling tight sizes for men and women.
Men
| | | | | | |
| --- | --- | --- | --- | --- | --- |
| 28" - 30" | 30" - 32" | 32" - 34" | 34" - 36" | 38" - 40" | 40" - 42" |
| XS | | | | XL | XXL |
Women
| | | | | | |
| --- | --- | --- | --- | --- | --- |
| Size 6 | Size 8 | Size 10 | Size 12 | Size 14 | Size 16 |
| XXS | XS | S | M | L | XL |
Additional Features
Waterproof cycling tights can be bought with a number of additional features that some may find of benefit.
Zip pockets allow cyclists to keep keys, snacks, mp3 players and other small items on them at all times.
Some tights can be bought with loops at the end that are hooked around the feet before the shoes are put on, giving the cyclist the maximum protection possible and stopping the tights from riding up.
Buyers thinking of cycling in the early morning or late at night should look for tights with reflective stripes to improve their visibility.
Waterproof tights with thermal lining are made for use in below freezing temperatures.
Conclusion
Waterproof cycling tights are cycling garments that can keep a rider warm and protected from bad weather. However, it's important for buyers to decide whether waterproof or water-resistant tights would suit them best, and they need to consider the season and general weather when doing this. Waterproof tights can be made from a number of materials, and the materials used in manufacturing will influence the price. Buyers should also be aware of the size of the tights, and should always check the Description box on the item page for this information.
All buyers are advised to search for waterproof cycling tights on eBay as the site has lower prices than those in stores or on other sites. Spend some time reading through the different listings, and contact the seller with the Ask A Question feature in any extra information is need.