Tinting your car windows reduces glare from the sun, give you more privacy, and can also keep heat out of your vehicle, which is crucial for those hot summer days when the seats and steering wheel can get too hot to touch. Thankfully, there are a number of effective ways to tint your vehicle's windows. If you prefer to apply tint yourself, consider the percentage of tinting and the application method before making a purchase.
Buying Window Tint Film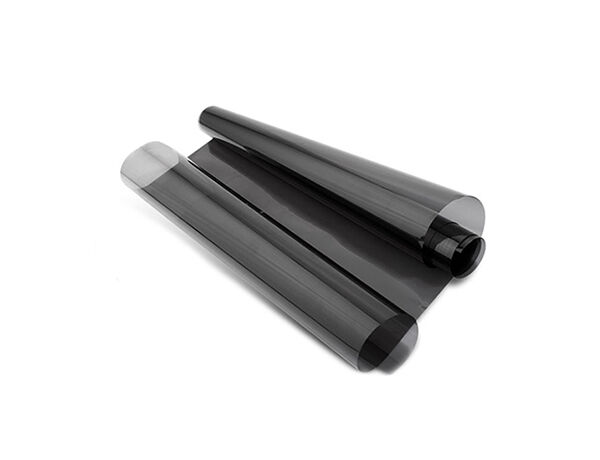 There are a variety of different types of window tint to choose from. It is important to be aware that window tint has a certain percentage or level of tint, and that it can affect the levels of glare reduction and visibility. Also keep in mind that some tint is made specifically for the front, rear, or side windows of your vehicle. Aside from tint percentage, some film offers UV protection among other features, so be on the lookout for the best product.
Installing Tint Film

Consumers can install installation tint film on their own with just a knife, a squeegee, and application solution to properly apply the tint to your window. To install the film, use your knife to cut the film in the shape of the window. Clean the window thoroughly, and then apply the application solution. At this point, you only need to place the film on the window and use the squeegee to eliminate any bubbles and ensure that the film is securely situated on the window.
Buying a Pre-Tinted Window
This is not recommended for most situations. However, if your vehicle has tinted windows and one of them breaks, then purchasing a replacement may be a suitable course of action. It is also better to have a professional install the windshield, as installing an entire windshield is a much more complex process than applying film.
Spray Tint
Spray tint is a great choice for taillights, but not recommended for your windshield, rear window, or side windows. Do not be fooled into thinking that this is a suitable option for anything other than a tail light, as it is not as effective as film.