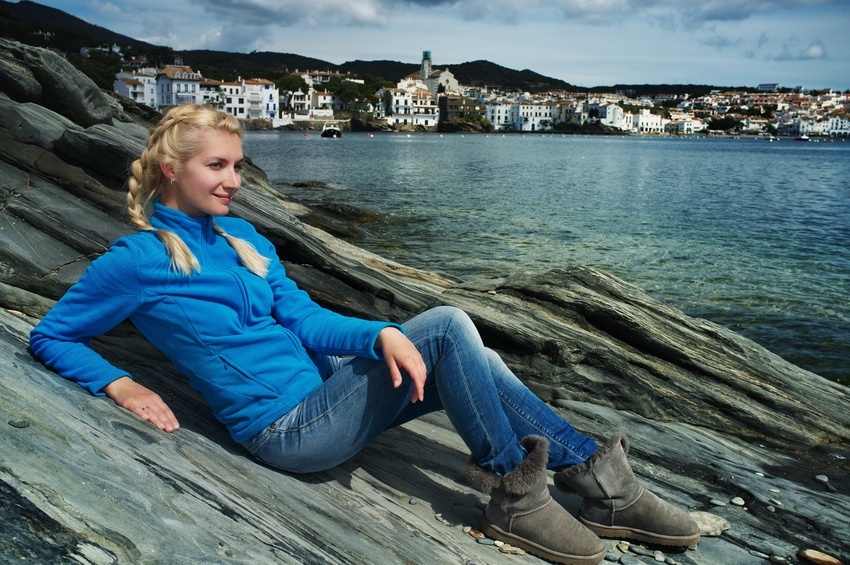 Breaking in new jeans takes a while, but purchasing worn women's jeans is easier when someone else goes through the effort of conditioning a pair. You can also purchase jeans which are new but look old, as the manufacturer ages the jeans prematurely. When searching for used ladies jeans that look tatty, follow some purchasing guidelines when shopping amongst eBay sellers.
Buy Authentic Old Jeans
Pre-worn clothing has an undeniable, authentic appearance. Sellers may advertise that jeans are 10 years old or older and you will notice the characteristic styling associated with a vintage pair of jeans. Look for straight leg, boot-cut, slim leg, cut-off, and faded jeans in select brand names and sizes. You may find a pair with patched knees or popular low-rise jeans with frayed bottoms for a bona fide look.
Buy Distressed Jeans That Look Worn
Manufacturers can make jeans look as though they have been around for years when, in fact, they have not. Distressed jeans receive selective bleaching in the seat and thigh areas which makes the garment appear like they are from another decade. Clothiers use other chemicals to break down the fabric causing frays and a threadbare appearance so that the fabric ends up looking like a pair of well-worn jeans. Choose from selections of distressed skinny jeans, bleached or stonewashed, giving a worn-out look devoid of stiffness associated with new denim.
Buy Ripped and Torn Jeans

Look for women's ripped jeans with holes in the knees, thigh area, or other strategic locations. Choose designer River Island ripped jeans in sizes 6 and larger in skinny to slouch with a timeworn appearance. Find torn jeans with fabric tears and patches. Some manufacturers that produce this tattered-looking clothing sew in a lining under the worn-to-shreds holes to cover the skin. Look for the same type of trousers, called destroyed jeans, available in slashed, bleached and ripped.
Further Modify Your Worn Jeans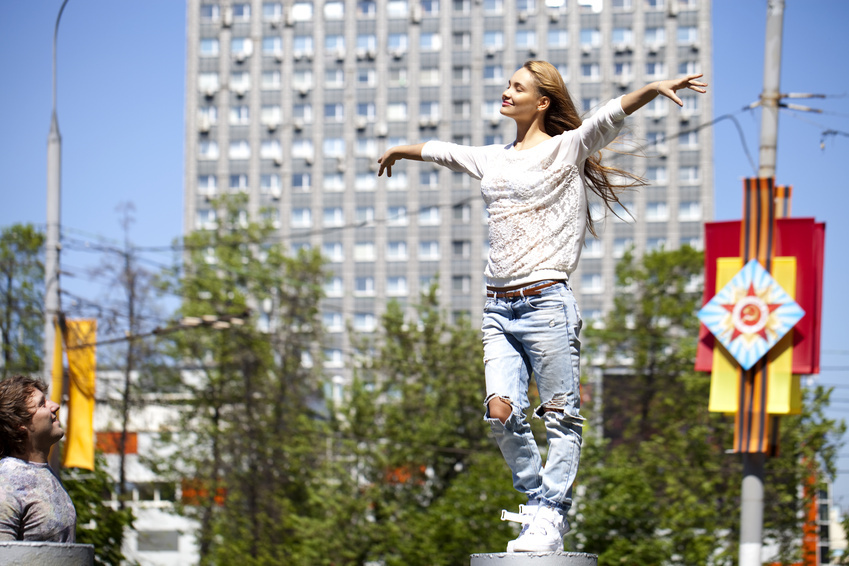 Take matters into your own hands if you want your worn jeans to look even older. Bleach the jeans so that the fabric fades and weakens, add a few holes with sharp scissors, or use a seam ripper to make small tears in the fabric, so the denim threads unravel. After wearing and washing your altered jeans, the pants will further deteriorate. Some people take a rough grade of sandpaper and rub the fabric until getting the desired effect.