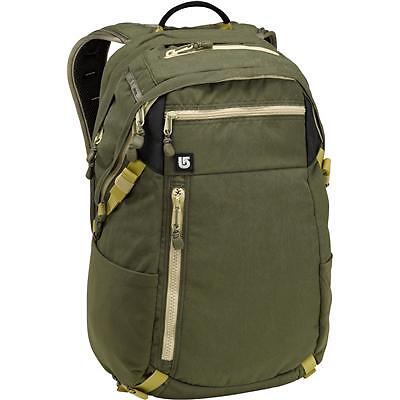 A good camera bag is an essential part of a photographer's kit. Photographers may have spent a good deal of money on cameras and photo equipment, so it is essential that it is well-protected during storage or transportation and also easily accessible for immediate use when needed.
There are several designs for camera bags, and because people's needs and preferences vary, there is no single design to meet every situation. However, one of the most popular designs is the camera backpack.
What Are the Advantages and Disadvantages of a Backpack?
One of the principal advantages of the back pack design is that the user is well balanced when carrying the backpack, which enables equipment to be carried in comfort and reduces strain on the back. It is possible to carry a reasonable amount of weight without undue strain, and hands are left free either for taking photographs or perhaps stabilising oneself during outdoor pursuits.
However, some users feel that the backpack design does not allow enough space for a large amount of equipment, and that access can be difficult because the backpack may need to be removed to reach the camera.
What Should Be Considered When Choosing a Camera Backpack?
There are a number of considerations to take into account when choosing a camera backpack.
Construction
If a backpack is to protect equipment effectively, it needs to be strongly constructed; this may include several aspects.
| | |
| --- | --- |
| Strength and durability | The outer material should be robust and strong to afford long-lasting protection. Cameras and equipment will be removed and inserted frequently, so the inner material should also be durable. |
| Padding | Padding can offer additional protection for delicate equipment but adds to the bulk and weight |
| Moulded shell | Some designs have a moulded shell for protection. However, this can make the bag difficult to transport, e.g. may not fit into aircraft overhead lockers. |
Weight
Larger bags can be very useful for storing large amounts of equipment, but they may also be heavy. This could cause problems if the user is out and about all day as it will be tiring to carry. It may also be a disadvantage during air travel because some airlines have size and weight restrictions on hand luggage.
Interior space
One of the most important considerations for a camera backpack is the amount of interior space as it is essential that everything can fit inside. Generally, there are two main designs of camera backpack: whole camera and half camera. Both designs will often have a pocket for a laptop.
Whole Camera Backpacks
Whole camera backpacks have the entire space devoted to carrying cameras and accessories. These are ideal for photographers with extra cameras and lots of additional accessories.
| | |
| --- | --- |
| Cameras | Usually have space for at least one (and maybe more) DSLR cameras with lenses attached |
| Additional lenses | Space for several additional lenses, including long telephoto lenses |
| Flash gun | Often a shaped recess for a flash gun |
| Other accessories | Many pockets to hold a multitude of additional accessories, e.g. memory cards, filters, cleaning kit, etc. |
Half Camera Backpacks
Half camera designs have one section (usually the lower section) assigned to camera equipment, with the rest of the backpack having space for everyday items. These are very useful for photographers who have a limited amount of equipment. They are also useful for day trips when only a small amount of equipment may be needed.
| | |
| --- | --- |
| Cameras | Usually only have space for one DSLR cameras with lens attached |
| Additional lenses | Space for two or three additional lenses. May not be enough room for a long telephoto lenses |
| Flash gun | May be space for a flash gun |
| Other accessories | Some additional pockets provided for accessories although these may be in the upper section of the bag. |
Interior Storage
Camera backpacks contain a variety of interior storage solutions to protect equipment.
| | |
| --- | --- |
| Shaped recesses for cameras | Recesses for storing camera with or without a lens. Padded for cushioning. |
| Recesses for other equipment | Recesses for storing additional lenses and perhaps a flash gun. Ideally should be constructed from padded strips fitted with velcro so that the design can be adapted to fit individual needs |
| Pockets | Pockets for additional accessories e.g. memory cards, filters |
Straps
Straps are a crucial element to camera backpack design; well-designed straps make the backpack comfortable to wear. Some backpacks are designed with one cross-body strap, known as a slingback, but most have two straps. Ideally, straps should be padded for comfort. Some wider straps contain small pockets so that accessories such as memory cards are easily available when needed.
| | |
| --- | --- |
| Single-strap slingback | Easy to slide on and off, and some convert quickly to a waist strap. Easy access to equipment. May be less well-balanced than two straps, or may slip off the shoulder during photographing, which could ruin a shot. |
| Two straps | Most backpacks have two straps. Ensures the backpack is secure, and this design is better for posture and balance. Reduces risk of strain on the back. May need to be removed to access equipment |
| Waist strap | Some larger backpacks have a waist strap for extra security |
| Integral camera strap | Some backpacks have an integral camera strap (sometimes removable), so the camera is always ready for use. |
Access to Equipment
Quick and easy access to cameras and equipment is essential for a photographer, so it is important that the backpack can be opened with the minimum of fuss. Most backpacks have at least one zip, and some have additional features to make reaching the equipment straightforward.
| | |
| --- | --- |
| Front zip | Many backpacks have front zips which can be opened easily once the backpack is removed. However, if the backpack rests on the back when being opened, it may get dirt, making the user dirty when it is worn. |
| Back zip | Some backpacks have zips at the back. This system has the advantage of keeping the back of the rucksack clean if it is placed on the ground, so that it does not make clothes dirty when being carried. |
| Side zip | A side zip allows at least some equipment to be taken out without removing the backpack, making it ideal for photographing on the move. |
| Whole photo backpack | Unzips completely to reveal equipment, but the backpack usually needs to be removed before opening. |
| Half photo backpack | Equipment often stored in the lower part of the bag, making it necessary to lift the upper section to reach the lower section. |
Protection
A good camera backpack will ensure that valuable equipment is protected from the elements.
| | |
| --- | --- |
| Waterproofing | Some backpacks are completely waterproof, but some are only showerproof so will not protect equipment in heavy or prolonged rain. |
| Additional rain cover | A rain cover offers additional protection, especially necessary if the backpack is not fully waterproof. |
| Protective zips | Zips should be strong as well as waterproof and dust-proof. Some designs have additional flaps to cover the zips. |
| Elasticated internal mesh | Elasticated mesh may hold equipment in place or be used for additional pockets |
External Storage
As well as having adequate space inside, camera rucksacks often have additional storage solutions on the outside.
| | |
| --- | --- |
| External clips | These can be used to carry additional equipment, such as a long telephoto lens, or items which may be needed frequently (e.g. filters). |
| Tripod holder | Straps or fastenings for holding a tripod |
| External pockets | These can also be used for accessories such as memory cards or filters. |
Buying a Camera Rucksack
Before buying a camera rucksack, it is important to consider what equipment will need to be stored and how the backpack will be used. If laptop storage is needed, check that the laptop will fit comfortable into the laptop pocket.
New or Used?
Buying a new backpack will ensure it is in good condition and can be returned in the event of a problem. However, buying a used item could make a higher specification backpack more affordable, but always take care to check the condition carefully before purchasing.
Retail Shop or Online?
Buying in a retail shop gives the buyer a chance to examine the backpack and check that it is suitable. It is also possible to get advice about different options, but there may a limited range available.
Buying online opens up a wider choice and allows the buyer to compare prices. Customer reviews can be read, and the manufacturer's website can be visited.
Conclusion
Taking time to research exactly what is needed before purchasing will result in the ideal backpack, making all the difference to a photography experience.