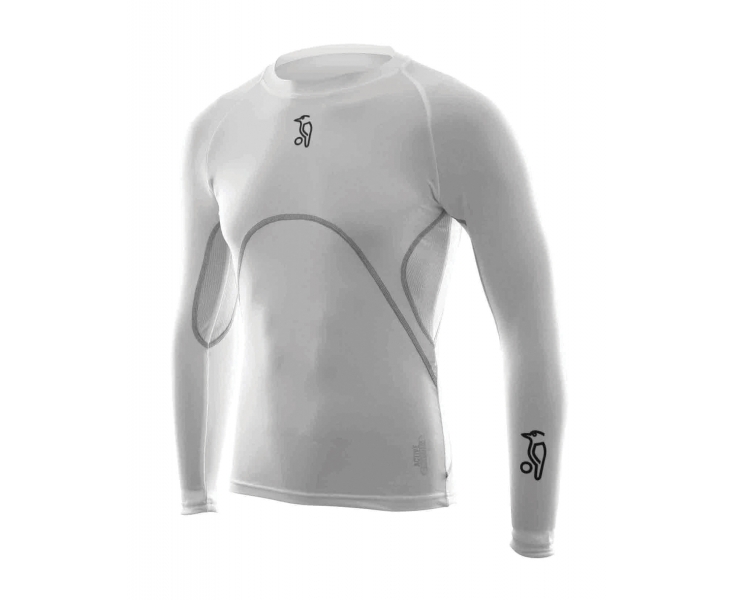 Base layers have become popular with professional and amateur sports people because they allow them to remain warm in cold weather. However, base layers are not only suitable for people practising sports in the outdoors, but also for women who would rather wear a series of thinner layers instead of one chunky jumper in winter. A base layer provides women with all the warmth they need when temperatures are low and in addition to that, it regulates the moisture, which is important when it comes to outdoor activities.
The main benefit of base layers is that they keep the skin dry and warm, being the closest layer of clothing to the body. Base layers can be made from various fabrics and they come in different styles. Depending on the intensity of the cold outside, you may choose to wear various numbers of layers. Knowing the benefits of wearing base layers as well as the characteristics of these garments may allow you to make an informed choice every time you shop for base layers.
Why Women Wear a Base Layer
Designed to trap a layer of warm air against the body, base layers are also efficient when it comes to eliminating perspiration from the skin. Women who wish to wear base layers in cold weather should know that base layers do not prevent sweating, but they release the excess humidity into the fibres. This draws the sweat away from the skin and contributes to a quick evaporation, which means that the wearer maintains an optimum body temperature while remaining dry at the same time.
Besides keeping the body warm and dry, the tight and fit material of base layers creates compression, which may contribute to an improved blood circulation, especially when it comes to muscles. Another benefit of wearing base layers when practising sports or simply when worn for layering in cold weather is the fact that women get a full freedom of movement. Base layers are ideal for women practising various sports, ranging from rugby, football, and skiing, to tennis, golf, and more.
Base layers provide wearers with a comfortable environment when undergoing a particular activity that involves movement in cold weather. Sometimes, they are also worn by women for gym sessions, either to reduce recovery periods following an injury or simply to aid with muscular compression between exercises.
Types of Base Layers
Just like T-shirts, base layers come in different materials, but they are almost never made from pure cotton, simply because this fabric soaks up moisture and prevents quick evaporation by holding on to it. Thus, the wearer may be left uncomfortable and cold. In order to protect the body from adverse weather conditions, many base layers feature mesh areas and adjustable cuffs. When it comes to styles, base layers can range from T-shirts and sports bras to tights and briefs, thus covering all sports eventualities. A high-quality base layer not only feels great on the skin, but it may also enhance performance when it comes to various sports.
Polypro Base Layers
Polypro is short for polypropylene and is one of the most common fabrics used for the manufacture of base layers. This is a synthetic material that is extremely efficient when it comes to keeping moisture away from the skin. The downside of base layers made from polypro is that they may not be as warm as similar garments made from other fabrics. However, this can be solved by wearing a second layer in order to trap warm air more efficiently. Polypro base layers come in different styles and sizes, and buyers should consider their level of activity and the weather before purchasing these garments.
Even though it may not appear so at first sight, wool can have the same properties when it comes to absorbing moisture. The wool used mostly for base layers is merino wool because it is comfortable and soft and also a perfect natural insulator. The warmth is distributed evenly in a base layer made from merino wool and the fabric remains breathable even in the case of excess moisture. Some base layers are made from a blend of merino wool with synthetic fabrics such as polypro, which offers the wearer the benefits of both fabrics.
Base layers containing bamboo extracts are a somewhat new addition to traditional fabrics. The main benefit of including bamboo extracts in the composition of base layers is the fact that the final product sits close to the skin, drapes easily, being very soft and smooth at the same time. This is known as performance fabric, which means that it is able to wick off bacteria and odours and dry off very quickly. Bamboo base layers are available as both tops and bottoms.
How to Care for Base Layers
Base layers need to be cleaned after each use and drying them in tumble dryers should be avoided. By drying the base layers naturally, buyers can make sure the protective coatings of the garment are well preserved. Specific cleaners can be used for base layers, but in any instance, regular fabric softeners should be avoided, as they may minimise the amount of wicking ability of the base layer. It is best to hand wash base layers and avoid harsh detergents, as they may affect the protective coatings of the garment.
Choosing a Base Layer That Fits
Base layers may come in a variety of styles and they need to be purchased in the right size in order to allow the wearer to take advantage of all their benefits. Women's base layers should not be too tight because they may become uncomfortable, but not too loose either because their moisture absorption properties may be reduced. In order to find a base layer that fits right, you should take some accurate and up-to-date measurements and pay close attention to the sizing information provided by the manufacturer. This is especially important for women who wish to purchase base layers online on websites such as eBay. The chart below offers some useful guidelines if you are looking to buy a new base layer online.
| | | | | | | |
| --- | --- | --- | --- | --- | --- | --- |
| UK Size | 8 | 10 | 12 | 14 | 16 | 18 |
| Chest (cm) | 81 | 86 | 91 | 97 | 102 | 107 |
| Waist (cm) | 66 | 69 | 71 | 76 | 81 | 86 |
It is important to note that sizing information for base layers may differ greatly from a brand to another, so it is essential to check before committing to buy a new base layer. The best way to take accurate measurements is by using a cloth tape measure.
How to Find Base Layers on eBay
As base layers come in a wide variety of styles and fabrics, choosing the best one for a certain type of activity may not always be an easy decision. This is the reason for which it is always a good idea to browse through as many styles as possible before purchasing one. The best place to do so is looking for a new base layer on eBay because it offers a massive selection of women's base layers, so your search for the perfect one should be less of a burden.
In order to search for a base layer on eBay, you should start by typing 'women's base layers' in the search bar and then simply browse through the large number of results you get. The search can be simplified even more by refining the results according to personal preferences such as style, size, colour, price, and location. If you are looking for a particular style or brand, you can include more keywords in the original search to ease the process of finding the base layer you want.
Pay close attention to details when shopping for base layers on eBay. The majority of sellers offer detailed descriptions of the products they sell, so you should be careful about things such as fabric, colour, item's condition, and most importantly, size. Make sure you get the sizing right from the first time in order to avoid the hassle of having to send the items back.
Conclusion
Base layers are essential for women who want to practise outdoor sports in cold weather, as well as for those who like to wear layers to keep them warm in winter. When shopping for base layers, you should pay attention to a number of things and be well informed about styles and fabrics when it comes to choosing the perfect garment. Comfort and moisture absorption are the most important things to consider when it comes to choosing a high-quality base layer for women.
The ideal way of shopping for a base layer that fits is to look at multiple styles and choose the one that meets your preferences and budget. eBay is a great place to do that because it offers a large selection of women's base layers as well as a quick and easy way to find a particular style. Regardless of the type of base layer you are looking for, you are likely to find it on eBay.