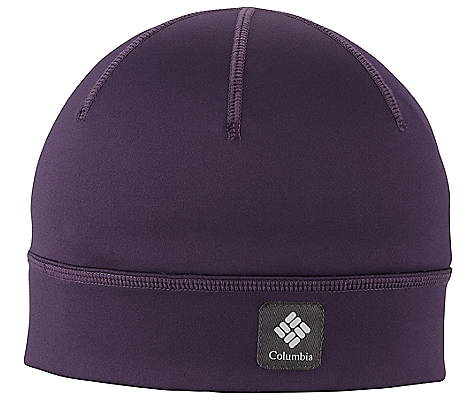 For centuries, humans have been inventing and reinventing different types of headgear, from hoods and helmets to beaver hats and berets. Some hats are purely accessories, serving as fashion statement rather than having a practical purpose. Some, like the fez, the Tam o'Shanter, the cowboy hat, or the traditional graduation cap, are unique to a particular region, culture, pastime, event, or occupation. Others, like the beanie, are designed to be casual, portable, and efficient. Beanies offer basic protection against winter wind, autumn sleet, or chilly spring breezes. With a myriad of variations and designs, the beanie is a versatile hat that is popular with both men and women. This guide will supply some interesting facts about the origin and history of the beanie, offer some tips for men who are shopping for a beanie, and suggest a few places where buyers can find a wide selection of men's beanies in different colours and materials.
About Beanies
A beanie is a soft cap that fits closely on the wearer's head. Beanies are usually either knitted or woven. They are among the easiest hats to make.
Origin of the Name
In some English-speaking countries, the colloquial term "bean" is sometimes used to refer to a person's head. Some believe that the word "beanie" comes from this slang term. Depending on the region in which they are worn, beanies may be called skull caps, tuques, stocking caps, or ski caps.
History of the Beanie
Early forms of the beanie have been uncovered at numerous archaeological digs and sites around the world. They are most commonly found in regions where the cold would have necessitated an effective head covering. During the 1950s, the beanie became more than a practical, snug piece of headgear. It represented the spirit and mentality of American youth during that period.
Cultural Associations
Ray Nelson, a popular young author of science fiction, attached a propeller to a beanie and wore it to a 1940s sci-fi convention. The quirky hat captured the imagination of other sci-fi fans, and the propeller beanie was absorbed into the nerd culture. The propeller beanie is still sold in some stores, and although it is no longer a widespread fad, it remains a geek symbol.
Religious Associations
Head coverings that closely resemble beanies are found in several different religions. One such covering is the yarmulke (sometimes called kippah or kipa), a cap worn by some men in the Orthodox Jewish community.
Another example is the cap that Catholic priests and officials often wear. This skull cap is called a zucchetto and comes in different colours depending on the wearer's position in the church. The chart below shows each colour with its corresponding office.
| Zucchetto Colour | Office in the Catholic Church |
| --- | --- |
| Black | Priests, deacons |
| Violet (amaranth red) | Bishops, archbishops, patriarchs |
| Red | Cardinals |
| White | Pope |
Buyers who are purchasing skull caps or beanies should be aware of any potential religious associations so that they can select a cap that will suit their needs.
Benefits of Beanies
Regular beanies have no brim, so they do not shed rain as effectively as a hat with a brim would. However, they can be very effective for insulating the head against the cold, keeping hair out of the wearer's eyes, or absorbing sweat as the wearer works or exercises. Without a brim, beanies are less likely to be knocked off the wearer's head during vigorous activity. Because they are woven or knitted, beanies are usually stretchy, which makes it easier for buyers to find a beanie that is the right fit for their head.
Beanies are highly portable. On cold mornings, they keep the wearer's head warm and comfortable. As the day goes on, the weather may grow warmer, and the wearer may no longer need the insulation the cap provides. In such cases, the beanie can simply be stuffed into a pocket, purse, backpack, or other bag.
What to Look For in a Beanie
As buyers shop for beanies, they should consider a number of important factors. The beanie needs to be comfortable and breathable. It should also be durable. Moreover, its style should complement the personal style of the wearer, and the colour should coordinate with the wearer's other articles of clothing.
Comfort
Buyers should look for a beanie that feels comfortable on their head. For skiers, skaters, snowboarders, and other wearers who will likely be wearing one for long periods of time, comfort is especially important. If the beanie is too loose, it will not fit closely enough to provide adequate insulation, and it may fall off during strenuous activity. If the beanie is too tight, it might not stay low enough over the wearer's ears. Instead, it could work its way upward and eventually come off.
Breathability
If the purpose of the beanie is style rather than warmth, buyers will want to be sure that the cap is well ventilated. A skateboarder who enjoys the look of a beanie may want to wear one on a warm day. However, if the cap is not breathable, the wearer's head will become sweaty, and the hat may become damp and uncomfortable. A loosely woven cap that absorbs moisture supplies adequate ventilation and provides the desired look and style without overheating the wearer's head.
Efficiency and Durability
Since the beanie will probably be exposed to some harsh weather elements, buyers should make sure that it is durable. Durable and effective beanies will likely incorporate thick wool with a synthetic component, such as acrylic or polyester, for added insulating power. Some beanies even come with fleece lining, which increases the comfort level for the wearer as well as the cap's ability to hold heat in. Buyers who are planning to endure severe weather on an expedition of some kind may want to invest in a high-tech beanie like the Transcendent Beanie from Outdoor Research. This beanie contains layers of dense down and nylon, yet it can be compactly folded to the size of an energy bar.
Style and Colour
Beanies come in nearly every colour imaginable, from brick red to canary yellow to neon green, as well as a host of other shades. Beanies in neutral colours like black, grey, or shades of brown usually coordinate well with other pieces of clothing, such as coats, jackets, gloves, and scarves. While many beanies come in solid, plain colours, others have stripes or patterns. Still others are emblazoned with the logo or name of the manufacturer, such as North Face, Animal, Billabong, Berghaus, or Crosshatch. Some beanies also include partial brims or ear flaps to increase the level of protection against the cold.
Buying a Beanie on eBay
Some brick and mortar shops in your area probably sell hats as well as other clothing and accessories. However, shopping online is likely to yield better prices and a wider selection of beanies, particularly if you choose to shop on eBay. eBay makes it easy for you to contact sellers with your questions, providing an Ask a Question link in every listing so that you can send the item's seller a message if necessary. You can also visit a seller's profile page and click Contact Member to get in touch with them.
To start a search on eBay, type "men's beanie" into the search bar and browse the results. If the number of search results seems overwhelming, you can narrow your search results by selecting the colour, brand, condition, price range, material, size, and style that most closely aligns with what you want. If you save your search, eBay will notify you when new listings for men's beanies are posted.
As you shop, you may notice a Top Rated seller seal on some listing pages. This means that the seller has received positive feedback from other eBay buyers. Consider purchasing from Top Rated sellers, especially if they are offering free shipping, a return policy, or a bundle or package deal.
If you prefer a retail environment to online shopping, eBay has an eBay Shops section of the website. Simply type your search term "men's beanie" into the search bar in eBay Shops, and you will see a list of links to the eBay shops that sell beanies for men. Click on one of the links to enter that eBay shop and make your selection.
Conclusion
In northern areas of the world, where people experience harsh wind, biting cold, and frequent rain, a beanie or two can be an essential part of the buyer's stock of outerwear. Beanies can be worn alone to protect against wind and cold, or they can be worn under a hood or a broad-brimmed hat for an extra layer of insulation. When they are not needed, they take up little space. Beanies for men come in a variety of attractive colours and simple styles. As buyers shop for a beanie, they should check the care instructions on the label to ensure that they will know how to clean the hat if it becomes soiled. They should also make certain that the material is durable and provides adequate insulation or breathability. With some careful consideration of these key factors, buyers should be able to choose a beanie that will fit their needs.