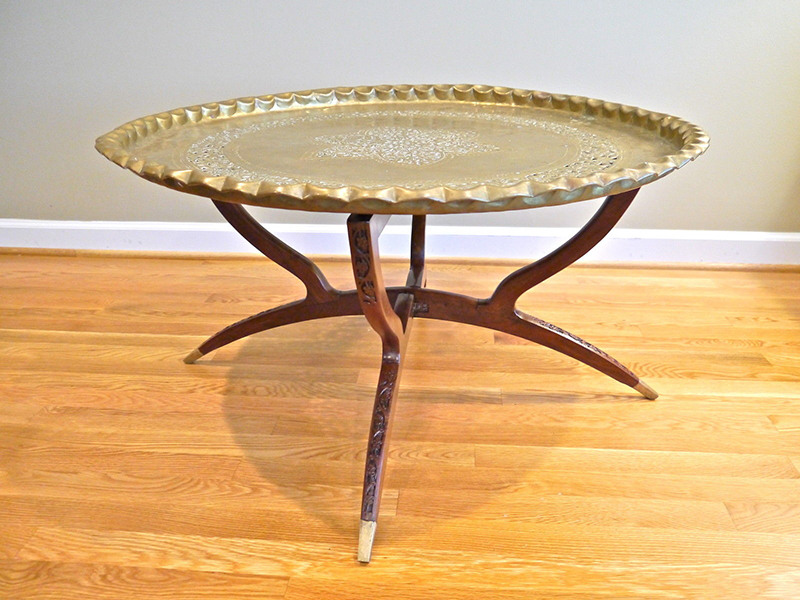 The days of buying all matching furniture sets are gone. Modern designers like to spice up their decor with pieces of furniture that stand out, but also complement the rest of the decor. Brass tray tables serve multiple purposes. Not only do they have an elegant appeal, but they are easy to move, great for serving dishes on, and you can use the brass tray other tasks when the stand is not needed.
Brass Tray Table Uses and Benefits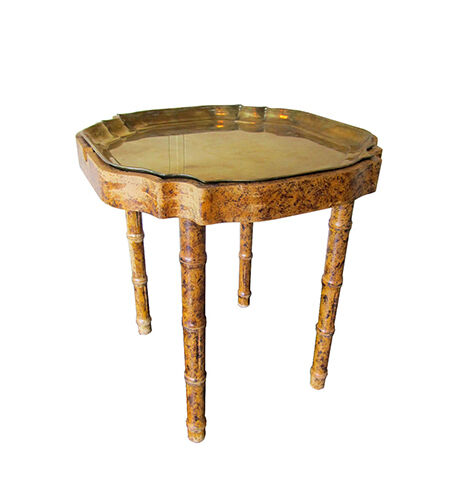 A brass tray table has a folding, wooden stand and a brass tray that sits on top. When you put away the folding tray table, you can still keep the brass tray out and use it has a serving dish. As the name suggests, the top is nothing more than a large brass tray with a lip around the edge. Some people use tray tables as their permanent end table or as a coffee table in front of a couch. Others keep the folding table in storage and only pull it out when they want a tray in front of them to eat off while watching television from the sofa. However, brass tables also make great temporary serving areas for food or drinks when guests visit. Keep refreshments placed throughout the home or outside when hosting a party. When it is time to replenish, simply lift and bring the tray inside.
Brass Tray Table Styles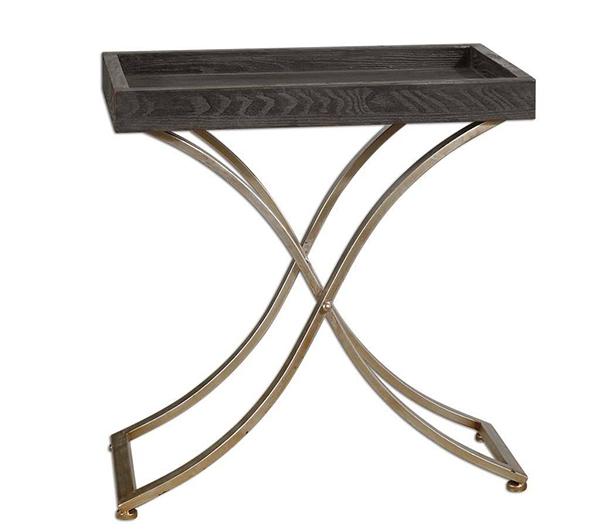 Brass tray tables may range from simple to ornate. The serving tray might be completely plain or feature an intricate design on its surface, and the wooden legs are generally carved. Tables from the Middle East usually feature dark woods with bulky, carved legs. Oriental tables are a bit more petite with intricate carvings. Moreover, you can consider vintage options of various styles, from Victorian to Craftsman. Choose one that would flow with the home's existing decor. For example, the Craftsman style would work best among contemporary decor, while Victorian would work with the Estate style.
Look for Genuine Brass
Real brass tends to tarnish over time, so antique and vintage tray tables should have some tarnish. However, you can easily remove the greenish discolouration with polish. Additionally, the colour of the brass should be a mix between yellow and bronze, and shoppers can determine whether the manufacturer mixed other metals with the brass by holding a magnet to it. If buying online, ask the seller to send a video of them holding a magnet to the brass tray table.