When going on a camping trip, it is important to take a good gas cooker with you. They are more efficient for preparing food than an ordinary campfire and are invaluable when spending a night in a place where building campfires is not allowed.
Types of Gas Cookers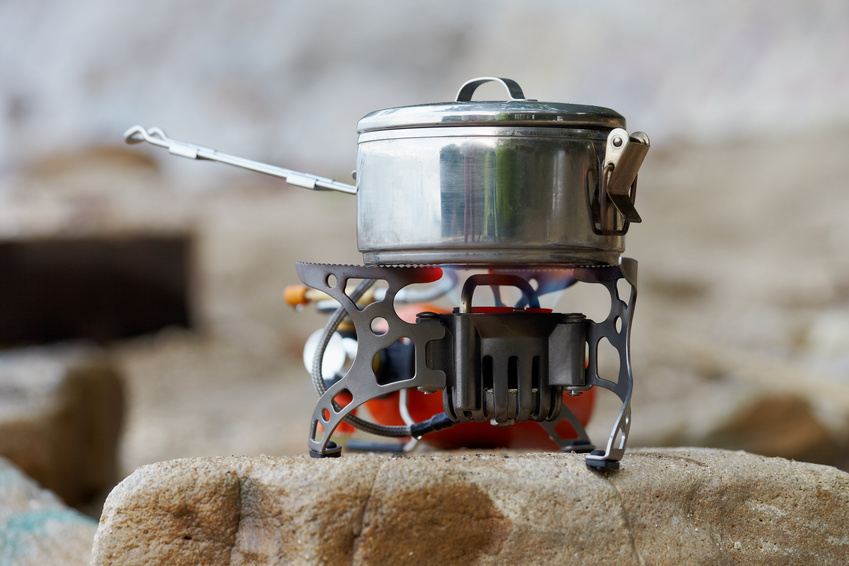 There are a few different types of gas cookers available, and getting to know them helps you determine which one suits you best. If you want to cook all of your meals over one fire, a single-burner camping gas cooker may be the right type for you. The lightest of these gas cookers are used as hiking stoves due to their light weight. Furthermore, backpacking gas cookers are designed for long distance trips and are the most portable gas cookers. The third type of gas cooker is the multiple-burner gas cooker, which allows you to cook more dishes at once. This type of gas cooker is the favourite when it comes to outdoor camping.
What to Consider When Buying a Camping Gas Cooker
Firstly, decide if you need a light gas cooker or a heavy, multiple-burner gas cooker. If you are alone on your trip, a single-burner gas cooker is ideal and easily portable. For longer trips with your family, look for a camping gas cooker with a three-sided wind break. If it is windy on your camping trip and your gas cooker does not have wind breaks, you might not be able to cook at all.
How to Choose the Right Camping Gas Cooker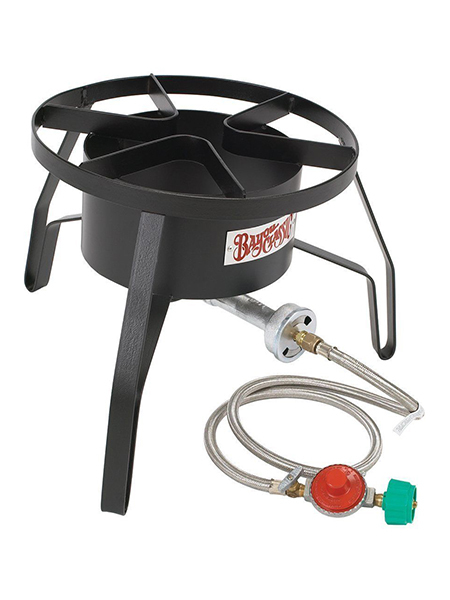 Choosing the right gas cooker also depends on your needs. Determine whether propane or liquid fuel fits you better. Propane camping gas cookers are more popular because they are more convenient, they burn cleaner, and are more practical to use. Next, select either a grill stove or grill plate. If you like to grill and the size of the gas cooker is not important to you, then a grill plate is the right choice for you. If the weight does matter, consider buying a hybrid model offering both a burner and a grill. For a liquid fuel option, Coleman liquid fuel gas cookers are the most popular liquid fuel stoves on the market. Another great gas cooker brand to look for is Optimus.
Portability of Different Gas Cooker Types
Multiple-burner gas cookers are the heaviest models because they provide multiple features. Single-burner gas cookers are lighter models, but provide only one ring. The lightest type of gas cookers are backpacking gas cookers. These mini-stoves are practical and are the most portable.
Taking Care of Your Gas Cooker
Once you own a gas cooker, using it properly is the key to long durability. Always have a rag beside your gas cooker since you need to clean it after use. The rag can also be used to keep your wind breaks from rattling when you are driving.