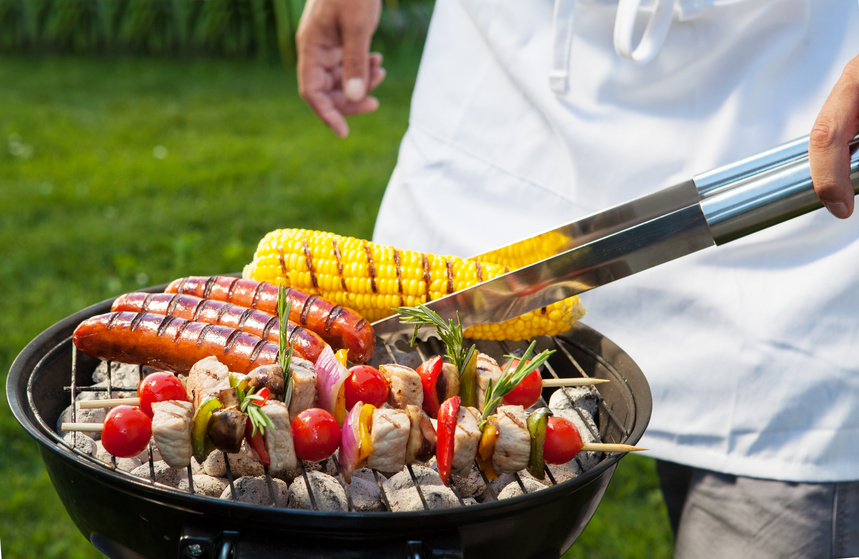 There is nothing quite like enjoying the summer weather with your friends and family over a sizzling barbecue. The quest to find the perfect BBQ for your needs can be a tedious one though, especially because there are numerous types of charcoal and gas BBQs, with charcoals being the more traditional option for that smoky BBQ taste. Learning more about the benefits of grilling on a charcoal BBQ and what to look for when buying one can help you make the ideal choice.
Benefits of Using a Charcoal BBQ

A charcoal grill is the traditional choice for obtaining that distinctive smoky flavour and taste of meat and vegetables. Unlike a gas grill, a charcoal grill is very easy to set up and it only takes about 20 minutes to get it up and running. You can purchase charcoal in the form of briquettes or lump charcoals from supermarkets, DIY stores, and eBay. While charcoal grills come in a variety of sizes, many of them are portable, which means they are an ideal choice for the beach and picnics. Moreover, charcoal BBQs can offer you much more temperature flexibility than their gas counterparts can. All you have to do is move the coals closer together for a higher temperature or spread them further apart for a lower temperature.
Factors to Consider When Shopping for a Charcoal BBQ

When choosing the size of your BBQ, consider the type of cooking you intend to do on the BBQ. For example, grilling a few sausages and burgers for you and your spouse requires a small BBQ. On the other hand, if you plan to use your charcoal grill for frequent garden parties, a larger model would be a better choice. The construction of the charcoal BBQ is also essential to consider. Opt for a sturdy model that feels solid enough not to cause accidents when someone bumps into it. When it comes to materials, popular choices include high-grade steel and chrome-plated aluminium. Finally, make sure the charcoal BBQ is easy to maintain and clean.
Types of Charcoal BBQs
The three main types of charcoal BBQs are freestanding charcoal BBQs, freestanding half barrel BBQs, and charcoal kettle BBQs. Freestanding BBQs come in circular and square models and they consist of a grill, a basin for holding the charcoal, and a shelf for the utensils. Freestanding half barrel BBQs offer an impressive amount of space and they are ideal for catering to large parties. Finally, charcoal kettle BBQs have hoods that fit over the grill, creating a high temperature similar to that of an oven.