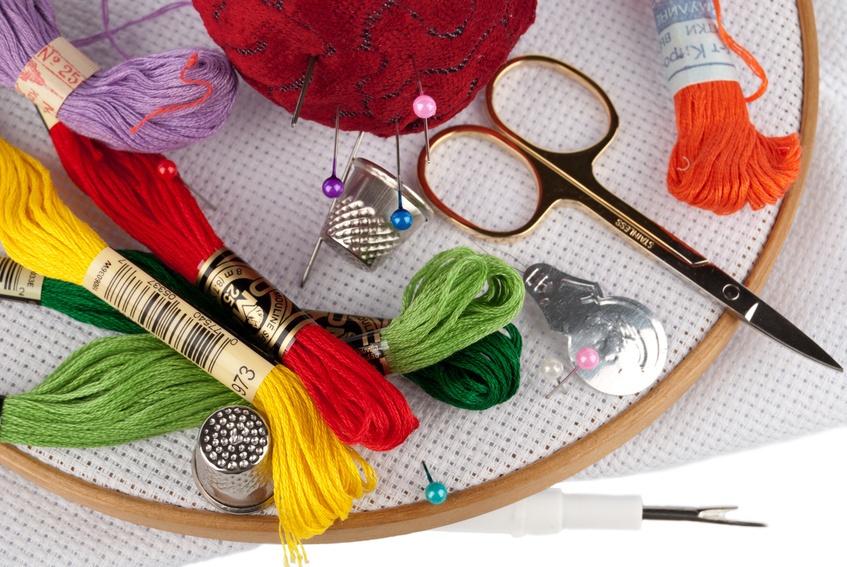 Cross-stitch is a type of embroidery. Using X-shaped stitches, you create a design with coloured floss. Perfect for framing, cross-stitch is a fun and creative hobby. Using cross stitch kits makes it even easier to cross-stitch, and kits combine patterns and floss with other required supplies. Choosing the right kit depends on several factors, and there are some kits that work better for beginners than others.
Choose a Style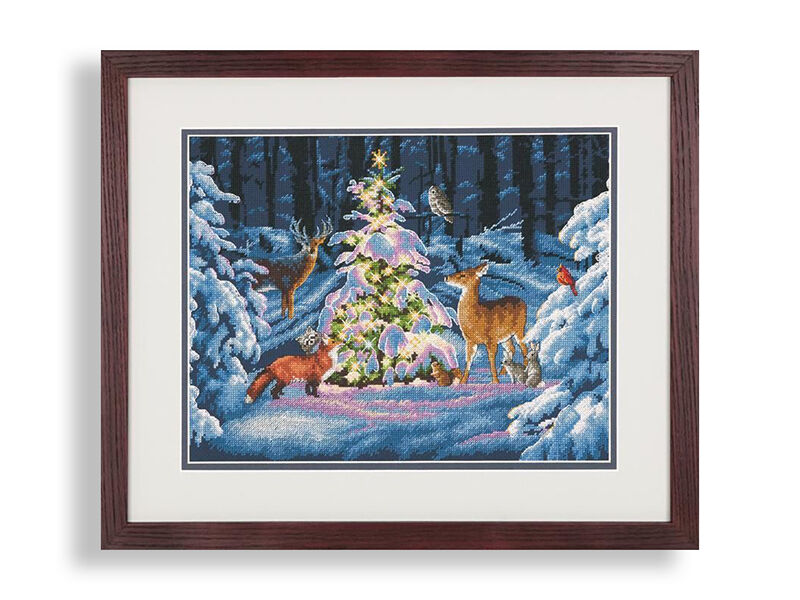 Cross-stitch kits come in two distinct styles. If you are a beginner, choose a stamped kit. A stamped kit includes a pattern already stamped on it, so it is easier to know exactly where to put the stitches and what colours of floss to use for each stitch. If you are an experienced embroiderer, opt for a counted cross stitch kit. These kits come with separate patterns, and you use the counting method to determine where to place stitches. Cross-stitch kits are not limited to hanging, framed designs or plaques. Opt for a kit to make a cross-stitch stocking, pillow, bookmark, magnet, rug, tablecloth, coaster, ornament, or wide variety of other products you can find kits for. Cross-stitch kits come in miniature designs up to large patterns, depending on your skill level and time commitment.
Pick a Pattern
Choosing a pattern is the fun part of buying a cross-stitch kit. Once you have determined whether you are purchasing a stamped or counted cross-stitch kit, peruse the patterns to find the design you desire. Some choices you may see include Disney kits, holiday kits that include Christmas designs, wedding-themed kits, and kits which create baby-themed items. Choose from brands like Anchor, which makes animal kits like cat cross-stitch kits, or purchase DMC cross-stitch kits, which include everything from fun kids' designs to heart, animal, flower, and seashell designs. Kits come in different sizes too, and some include beginner levels, so if you have never done cross-stitch before, select a beginning kit to start off.
Select Supplies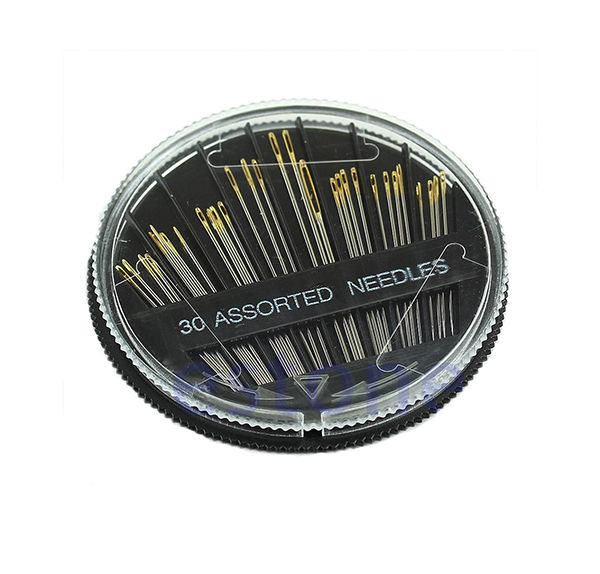 Most cross-stitch kits include basic supplies such as floss, aida fabric, patterns, instructions, and needles. However, not all kits include cross stitch frames. Make cross-stitching easier with the aid of an embroidery hoop, which holds the design in place as you add stitches. You may desire additional floss colours, or need extra embroidery needles. Buy an organiser box or bag to keep all of your cross-stitch supplies together and make it easy to tote them with you on the go. You need sewing scissors, bobbins to roll up your floss, and additional frames or embellishments to hang or decorate your completed cross-stitch creations.