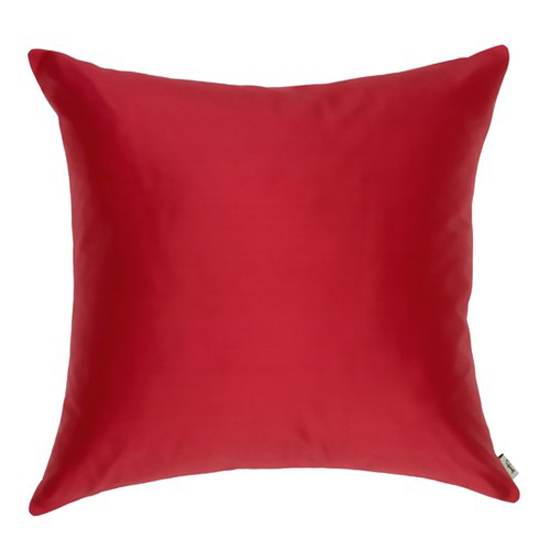 Cushions are one of the most popular of soft furnishing accessories for use in the home and often in bars and restaurants. Some drivers may also utilise a cushion in their vehicle, particularly to bolster their seating position. Cushions will complement a room's decor and add comfort to seating or kneeling areas by reducing hardness and angularity. Cushions vary in size and shape, in material and filling, and so there is a wide choice available.
About Cushions
Cushions have been around since the Middle Ages: the word is derived from the Middle English word "cushin" with its first recorded use in the 14th century. Then, as now, cushions were a matter of comfort, used to relieve the ache of sitting on sturdy wooden or stone furniture. Typical of that time, their use was confined to royalty and the gentry who were the only ones who could afford such luxury. Having a cushion, either to sit or kneel upon, reflected the high status of an individual. The cushions itself would often be sturdy enough to act as a seat itself. Over the centuries, cushions, bolsters and kneel pads became much more commonplace and affordable, while the fabrics used to cover them extended from the leather once favoured by nobility to brocades, jacquard, cottons, twill and now man-made fibres. Their shape has evolved, too, from conventional squares to oval or round pads for seats, and long bolsters for couches or beds.
Choosing Cushions
Take several factors into consideration when searching for suitable cushions. Perhaps the most crucial aspect may be the size and shape; for others, the design or pattern and the plumpness of the filling. What is essential is that the chosen cushions should fulfil the basic criteria of a cushion and improve the comfort of a seating area, as well as looking good.
Cushion Fabrics
A myriad of fabrics and materials can be used to cover cushions. Here are some of the most popular and common currently in use.
| | |
| --- | --- |
| Silk | Made from the silkworm cocoon, silk is a favourite of the Far East and this breathable fabric is often chosen because of its luxurious feel. Silk cushions and silk blend cushions have to be dry-cleaned. |
| Velvet/Chenille | Both velvet and chenille are distinctively soft fabrics. Velvet cushions should always be dry-cleaned while chenille cushions are best dry-cleaned, but may be hand washed then dried flat. |
| Linen | Linen is another breathable, antifungal fabric. While the fabric does wrinkle easily, linen cushions and linen blend cushions are easily maintained because they are machine washable. |
| Wool | The soft texture of wool makes this fabric a popular choice for wool cushions and for wool blend cushions.. Hardwearing and washable with care, wool is also antifungal and antibacterial. |
| Leather/Suede | Leather and suede are both durable and long lasting, usually made from cowhide. Leather cushions are less flammable than other materials and like suede cushions, should simply be wiped clean. |
| Synthetics | There is a wide choice of synthetic fabrics used in the manufacture of cushions, including polyester, fleece and faux fur. Man-made fabrics have the benefit of being machine washable and are usually considerably cheaper than natural fabrics. |
Cushion Fillings
There are several options available when it comes to fillings for cushions and the choice made may be dictated by price, by the need for non-allergens and the use of the cushions. Here are the six of the most used cushion fillings.
| | |
| --- | --- |
| Duck feather | Cushions filled with small duck feathers are naturally springy and particularly soft duck feather filled cushions do need to be plumped up regularly. |
| Feather and down | Feather and down in cushions usually means a mix of small duck feathers with 15 per cent pure duck down. Feather and down cushions are soft and luxurious and need plumped up to maintain their shape. |
| Down and feather | A luxurious combination, down and feather cushions are particularly plump and sumptuous, containing 49 per cent duck feathers and 51 per cent pure duck down. |
| Pure duck down | With no quills in down clusters, pure duck down cushions are the most luxurious cushion filling on the market. Their extreme softness makes them unsuitable for use as seats. |
| Hollowfibre | Small clusters of micro fibres are commonly used in cushion fillings – they are hardwearing yet keep their shape and stay soft. Hollowfibre filled cushions are ideal for those allergic to feathers. |
| Foam | Foam is a flexible cushion filling because its density ranges from soft to medium to firm and it can also be cut to any size, making it ideal to use with cushions covers already owned. |
Different Types of Cushions
Cushions are used to soften many different types of seating, from pads on wooden chairs or benches and even floor cushions, such as beanbags. They may also be placed to add back support on settees, sofas and chaises longue. Here are five different types of cushions available.
Floor cushion/

beanbag

Floor cushions in hardwearing fabrics are popular for use on hard floors in particular but in the form of beanbags are also excellent for children and for comfort slouching in front of the TV.

Bolster

A bolster is a long, firm – often round – cushion that is generally used to provide back support on a bed but can also be utilised on a couch.

Seat/bench

Seat and bench cushions are used to cover hard seats or benches, both indoors and outdoors, and have ties to attach the cushions to the leg of the chair or bench.

Ottoman

An ottoman is a footrest that is often padded or upholstered. Ottoman cushions add extra support to the ottoman.

Throw

Throw cushions are generally decorative, placed on chairs and sofas to add colour and style to a room.
Types of Fastenings for Cushions
Cushion covers are designed to be removed for cleaning. There are several different ways in which a cover is fastened over the inner casing and consider which one suits best. Often, the fastenings are hidden while some are actually a feature of the design. Here are five of the most popular types of fastenings for cushions.
| | |
| --- | --- |
| Zips | A zip fastening is usually fitted to the back of the cushion. It can be colour coordinated to match the cushion and hidden by an enveloped-shaped design. |
| Velcro | A practical alternative to zips and buttons for those who have dexterity issues, Velcro fastenings on cushions allow ease of opening and closing. |
| Ribbons/Ties | Ribbons and ties are a good way to co-ordinate cushions with the decor of a room. The ribbons and ties can be matched to the cushion fabric, too. |
| Buttons | As well as being used to fasten cushion covers, can also be used as decoration on the front of a cushion. The button colour and shape can be chosen to complement the cushion design. |
| Press studs | Press-stud fastenings on cushions may be hand sewn or placed in strips. Like Velcro, they are a more convenient way of removing cushion covers. |
Find Cushions on eBay
To purchase cushions, go to the eBay homepage and open the All Categories tab. From there, click on the link for Home & Garden. Hover over Furniture & Living and choose the option of Home Decor and then click on Cushions. The available listings are now ready to be searched. The search can be refined using the options on the left hand side of the page. Specific terms related to specific requirements can be entered in the search bar at the top of any eBay page. For example, to find velvet cushions with zip fastenings, type "velvet cushion zip fastening" into the search field.
Conclusion
Cushions are a decorative and often essential addition to the home, adding colour to rooms and bringing comfort and luxury to the furniture. Soft furnishings such as cushions are a very personal and individual choice, being motivated by style and love of colour. To find the cushions that appeal best, spend some time researching the many options available in colour, design, fabric and fastening to be confident that the purchase is at the best possible price and will also complement fully the home in the desired way.