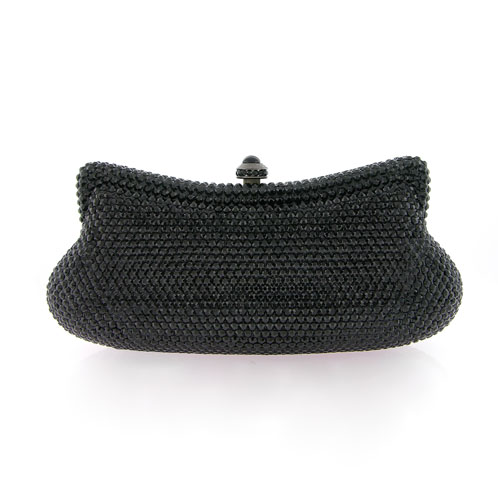 A designer purse is the ultimate peak of modern fashion. For many, owning a designer handbag is more important than designer shoes or designer dresses simply because the right purse can be used almost daily to match with any outfit. This type of versatility allows the wearer to always walk about in high style. Some handbags, such as the Chanel 2.55 made in 1955, have become a part of fashion history and resell for far more than their original asking price. Buying a designer handbag, therefore, is about more than just purchasing a purse that appeals to your sense of style. Savvy shoppers will buy a designer purse from a high quality label that is durable, fits their personal style, and has a classic appeal that makes the purse an ideal fashion investment piece. Designer purses can be bought at local department stores, women fashion stores, and online websites such as eBay.
Choosing a Designer Bag
At any given time, there are thousands of purses on the fashion market, most of which range significantly in price. The most highly sought after designer labels like Louis Vuitton, Hermes Birkin, Dior or Vivienne Westwood can easily start well above the 600 pound monetary range. There are plenty of reasons why women often prefer a designer purse over a replica or cheaper model. Designers handbags use the utmost attention to detail and come from some of the finest materials known to man. Their showmanship is second to none, and a true designer purse would never accept even the smallest flaws. These are purses that last for years and still manage look amazing.
Durability
The strength of any purse rests on its material. Designer purses use only the finest materials, including leather and exotic skins. They do not come in nylon or canvas since these materials simply do not hold up well over time. Many also have metallic accents made from pure metal. In fact, one of the easiest ways to determine if a purse is genuine or a knockoff is to examine its metal parts. A chipped brass zipper that reveals cheap aluminium underneath it is not a designer purse. First of all, a designer bag would use real brass, and secondly, a designer label would never sell a defective item since it reflects poorly on the brand.
Detailing
Women tend to choose designer labels because the detailed work is simply unmatched in any circumstances. When shopping for purses in person, pick up a designer bag to examine how flawless even the smallest details are on the purse. Every single stitch is evenly spaced and held tight against the material. Open up the purse and check the interior pockets. Again, notice how excellent the stitching is even on the bag's interior, creating flawless seams. There are no signs of glue anywhere, especially not dried bits that stick to the interior flaps. As mentioned above, only real metal is used for the hardware. If there is gold used on a designer bag, more often than not it is real gold. Even the zipper itself on the designer purse is probably heavier than you are used to because it too is made from a high quality metal.
Colour
Designer bags come in many different colours. Some of them are seasonal while others are timeless. Fashion experts recommend that if you want a designer handbag as an investment piece, then stay away from trendy colours. A green Dooney & Burke purse may be fashionable now, but who knows how appealing it will be in a few years. Instead, invest in a designer purse that uses a neutral colour like black, white or brown. These colours stay fashionable year in and year out. In any case, choose a colour that matches with the items in your wardrobe.
Purse Styles
Purses evolved with the dictates of both fashion and modern society. Many years ago a simple clutch purse was all a woman seemed to need. These tiny purses only have a simple clasp and hold a few items such as money or a license. However, as women started carrying more items with them such as perfumes or makeup necessities, purses evolved into bigger sizes. Hobos, satchels, and baguette purses are all bigger than a clutch purse and have many versatile interior pockets. Largest of all are the tote purses and messenger bags, which can carry modern devices like a laptop computer inside their compartments.
Body Type and Style
Certain purse styles look better on certain body types. Knowing your body type can help you select the right style that looks best for your wardrobe. Size is very important. Smaller women need to use smaller purses since a large purse looks overwhelming. Full figured women, however, can use bigger purses. Tall body types look best with rounded purses while short body types look better with rectangular purses, especially those with adjustable straps. Overall, size is more important for a body type than shape, so if you are short, but you absolutely love that rounded Prada bag, then choose a smaller one over a larger one.
Replicas, Knockoffs, and Downright Fakes
While purses are often sold in department stores, many buyers prefer to buy designer bags using Internet websites like eBay because they can get better deals. However, this guide would be remiss if it did not mention the problem of fake purses being sold on the Internet as real designer handbags. The difference between replicas and fake purses is that replicas clearly state that they are not the real designer handbag. Fakes pretend to be the real thing. Buyers who only want to purchase a designer handbag as a status symbol sometimes chose to buy a cheaper replica instead, since it looks so similar to the real thing that only a handbag expert could tell them apart. Replicas cost less than a true designer handbag, but they are not made with the same materials or details as a true version. Likewise, fakes will resemble a designer purse, but they include obvious faults that mark them as a fake. However, it is often difficult to assess the minute details of a purse through the internet, which is why fakes have become a problem.
How to Ensure Authenticity
There are several tips you can use to avoid purchasing a fake designer bag. First of all, get to know the designer of the bag you want. For example, Burberry bags often include traditional chequered patterns, so fake designer purses also come with a chequered pattern that looks just like a real Burberry bag. Therefore, you need to pay attention to detail. The seller should always use their own pictures of the purse, never a stock photo. The pictures need to be taken from different angles, and it should include some close-up shots of the purse itself. Remember that a real designer bag only uses excellent stitching, so any obvious defects mean the item is not a genuine designer bag. Secondly, only purchase from reputable dealers who have been around for a long time and built up a good feedback status. Finally, the purse should also be sold in a dust bag, not a plastic wrap. In fact, a supposed designer bag in a plastic wrap is one of the easiest ways to spot fakes.
Buying Designer Purses on eBay
Picking up a designer purse on eBay is an excellent way to get an amazing deal on a piece of high fashion. While designer purses are sold in department stores and women clothing stores, they often command high premium prices. Buyers can save hundreds of dollars alone by purchasing the same bag from a dealer on eBay. However, remember that if a deal seems too good to be true, then it probably is. A designer handbag sold for hundreds of dollars is probably not a real designer handbag at all. By using common sense and doing a bit of background research, you can purchase a true designer bag on eBay for far less than it would cost in a department store.
Finding Designer Purses on eBay
eBay is a gigantic website with thousands of auctions happening all at the same time. It can be intimidating for first time buyers to learn their way around the website, but the best place to start is with the search engine. eBay's powerful search engine instantly scrolls through all available auctions to find the right items that match your search terms. One of the best ways to start looking for designer purses is to search by brand. If you want a Coach purse, then simply type in "Coach purse". If you want a Coach handbag made out of a particular fabric, like ostrich leather, then search for "Coach handbag ostrich". If you are looking for a particular style of coach purse such as a hobo bag, then search for "Coach purse hobo". The more search terms you use, the narrower your results will be. Fewer search terms, or less specific terms, will result in broader results that are ideal for browsing.
Conclusion
A finely made designer purse is a treasured item that lasts for years to come. In fact, chances are the value of the purse will only increase over time. However, selecting a designer purse for its value is only one of the reasons why women buy these high end purses. They are simply beautiful to look at, and the design and detail that goes into each purse is unmatched by the low end competition. Owning a designer handbag is more than a status symbol, it is also a representation of your own personal style. Whether you purchase a dainty Fendi evening bag with a sequined exterior for a special night out, or a crocodile skin Louis Vuitton tote bag for everyday use, the designer handbag you choose says a lot about who you are. Make the best impression possible by finding the right purse on eBay and purchasing it for the best deal around town.