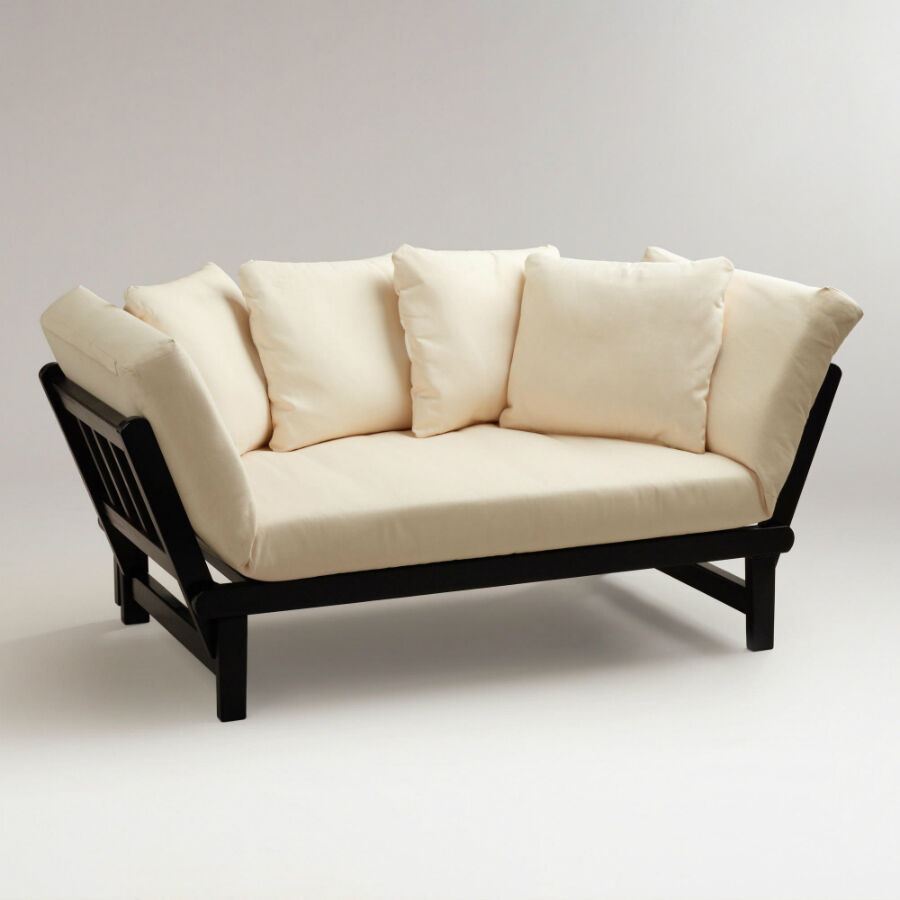 As a focal area for seating and possibly the largest piece of furniture, sofas can easily become the key part of any room. Designer sofas are generally high-quality, expensive sofas that are a long-term investment as most people expect them to last 10 years or more. The lifetime of a sofa combined with the cost of purchasing a large piece of furniture makes designer sofa buying a decision that needs to be researched and thought out with care.
When setting out to make a decision on a designer sofa, the space needs to be measured. Next, the sofa type, style, and materials should be decided upon. Designer sofas are offered in almost any shop where furniture is sold, but the selection can be limited to certain brands or styles. eBay, on the other hand, offers a wide range of designer sofas in different styles and prices suitable for any budget. Buyers need to understand and evaluate all these things before purchasing a designer sofa in order to make an informed decision.
Evaluate the Space for a New Designer Sofa
Buyers should evaluate if they are interested in rearranging the room the designer sofa will be in, painting it, or making other changes. The addition of a designer sofa is an opportunity to redecorate the room. The occupants should consider whether they want to sit together to watch television or just to lounge and have a conversation. When taking into account the current layout of the room as well as any possible changes, buyers can get a feeling for the type of sofa they would like to purchase.
It is important to consider the measurements of the intended location of the new sofa before buying it to make sure it fits. Height, depth, and length of the space should be taken into consideration. Once a few sofa choices are identified, the dimensions can be blocked out with masking tape, allowing buyers to ensure the new furniture can fit in the space. Buyers also need to remember to measure the door frames to ensure the new sofa can fit through the door.
Designer Sofa Type
There are a variety of sofa types and styles to choose from. The choice of the designer sofa depends on the designer preferences of the buyer but, practically, depends on the intended use within the home. A buyer might want a sofa that is in a lounge for watching television to be more comfortable and informal than a sofa that is in a more formal setting for guests. Some of the types of sofas available are summarised in the table below.
Furniture

Definition

Sofa

typically designed to fit three or more people

usually has three cushions for seats

shorter than a sofa

two-seater

long seat

allows a person to lay down comfortably

designed to form a right angle

can also have a U-shape

Chesterfield

deep buttoned sofa

back and arms are the same height

also called a convertible sofa

has a fold-out mattress for sleeping

includes a sofa and two chairs
In addition to the type that is most appropriate for a particular use within the home, buyers need to also consider the style, covering, and price in making a final decision.
Designer Sofa Style and Materials
Other factor to consider when buying a sofa are the style and materials, including upholstery. From modern looks to more traditional sofas, consumers can choose a style to suit their tastes and home decor. Modern sofas use neutral colours and geometric lines while traditional sofas have carved wood, large pillows, and patterned upholstery. The fabric and colour chosen depends both on the availability of the sofa that the buyer is interested in as well as personal needs. For example, people with children or pets in the home frequently choose a washable, stain proof microfibre instead of leather.
The materials used in manufacturing the sofa give buyers an idea of the quality and life expectancy of the furniture. In making a decision on a designer sofa, there are a few different materials to consider. The upholstery is the first thing to be seen and show the first signs of wear. The frame and construction gives insight into how long a sofa might last. Cushions and type of springs or other support hint at the comfort of a sofa. Choosing fabric or leather for a sofa is a personal decision. Style, comfort, and ease of cleaning are all factors to consider.
| Leather | Fabric |
| --- | --- |
| Classic look | Patterns and styles available reflect current trends |
| Requires maintenance but ages well | Some fabrics easy to clean, most fabrics can be treated for stain resistance |
| Limited colour options | Many colours and patterns available |
| Feels cool to the touch in winter | Warmer to sit on in winter |
| Wipes clean for most spills | Cotton, wool, microfibre, and silk are all options |
| Scratches from animal claws show easily | Minor tears generally do not show or can be mended easily |
Buyers should consider how a sofa will be utilised when deciding on a type of material. While leather is warmer to sit on in the winter, it can be uncomfortable in the summer. Also, while leather can be cleaned easily, fabric is more prone to staining.
Moreover, if children or pets are a part of the household, a loose cover is an option to consider for a sofa. Many fixed covers are also removable so that they can be washed and replaced in case of dirt or spills for easy cleaning. It is also possible to have a cover specially made for the sofa.
Designer Sofa Frame and Construction
The frame of a sofa is the underlying structure of the piece of furniture. Kiln-dried hardwood types, such as oak or poplar, are durable, and sofas made from them can last for many years. Soft wood types, plywood, or plastic are less expensive, but sofas made from these materials do not generally last as long as those made of hardwood.
When looking at a designer sofa in a shop, buyers can check the construction of the piece. Solid frames are held together by screws and dowels. On the other hand, inexpensive frames are frequently stapled or glued together. A test for buyers is to gently move the sofa from side to side. Solidly built frames move the whole sofa, while inexpensive frames may produce extra wiggle.
Designer Sofa Cushions
The cushions on a sofa are the main indicator of comfort. There are several different types of cushions that can be used. The most popular fillings include sheet foam, down, or polyester fibrefill. Sheet foam is a standard cushion filling and it can be cut to size. Foam can be combined with a fibrefill or other polyester material to add softness to the cushion.
Down cushions are less popular than foam and are more expensive. Down is comfortable and has high loft, but needs fluffing in order to maintain its shape. Eventually, down fillings need to be replaced. Down is sometimes combined with a foam core. This helps the cushions maintain their shape. It is not hypoallergenic, however, so buyers with allergies need to take note. Finally, polyester fibrefill is a very inexpensive cushion filling. It can resemble down at first, offering loft and comfort. However, fibrefill flattens easily and requires frequent plumping. It can also become lumpy after long-term use.
Buying a Designer Sofa on eBay
Designer sofas come in a wide variety of styles, colours, and other options. Once you have measured the space and reviewed the possible materials for your new designer sofa, you can find a wide variety of listings on eBay. Entering the word sofa into the search box produces a list of sofas available for sale on eBay at that time. You can narrow down your search by using more descriptive terms, such as "designer sofa" to browse through a list of sofas made by various designers or specify the designer, such as "Natuzzi designer sofa", if this is what you are looking for.
Ensure you read the listing closely for all pertinent information. A listing should have all information needed to make a buying decision. This includes postage or delivery fees, insurance, or any policy regarding returns in case the sofa does not fit your space. If measurements or other information are missing or if you would like to see more photographs, you can always contact the seller via their profile page.
Sofas are large, heavy items. Once you have found a style or brand you are interested in, it is possible to sort a search based on location. If you find a local seller who offers pickup service, you may be able to avoid expensive postage and packaging fees.
Conclusion
A designer sofa is a large, possibly expensive, and long-term purchase. The decision making process starts with the buyer measuring the space and door frames to ensure a new sofa will fit. Once a buyer has taken measurements they should consider the space itself. If they are interested in just replacing a sofa, looking for a comfortable and stylish replacement is a possibility. On the other hand, if buyers are looking to redecorate or otherwise change the space for the sofa, there are many sources of inspiration on the Internet and on eBay sofa listings. Buyers can find photographs of sofas in different surroundings in magazines as well as online.
After considering the space, coming to a purchasing decision is a matter of evaluating the type, style, and materials desired. No matter what type of sofa buyers are looking for, there is a wide range of choices available on eBay, so they are likely to find the perfect designer sofa that fits their budget.