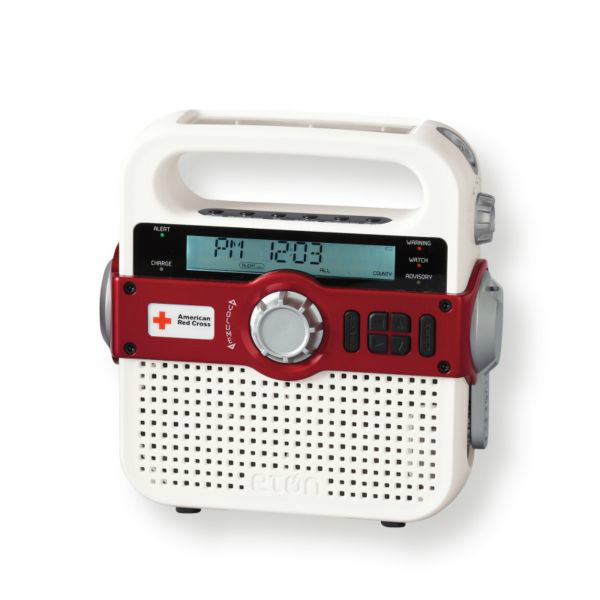 If you wish to get onto the digital audio broadcast (DAB) bandwagon, it becomes imperative that you invest in a DAB digital radio, and given that the government is working on increasing this medium's reach, buying one does make sense. Upon buying a DAB radio, you get access to way more broadcasts than regular FM stations, although you continue to get access to all of the stations that you do on an analogue radio. With digital broadcasts, users have the option to listen to the kind of music that they like, be it jazz, rock, classical, or electronic.
Buying digital radios is simplified, thanks to eBay, and when buying one through eBay a buyer is truly spoilt for choice. The choices on offer, however, should come as no surprise, given that digital radios accounted for more than 18 per cent of all radio sales back in 2006. The variety of DAB radios on offer makes it important that you know what to look for, and you should ideally understand what digital audio broadcast technology is, learn how digital radios fare in comparison to analogue and internet radios, identify the different kinds of products on offer, and establish which features you want in your digital radio.
What Is DAB?
DAB, or digital audio broadcast, gives listeners a predominantly interference-free listening experience that is often found wanting with analogue transmissions. It gives users more alternatives in terms of stations, which may broadcast in mono or stereo, and in low, medium, or high quality. While speech broadcasting stations tend to broadcast in mono, music broadcasting stations are generally heard in stereo, although this is not necessarily the case. What is common in either case, is the absence of hissing and crackling that is generally attributed with analogue transmissions. A variety of digital radios can be purchased on eBay.
How It Works
Digital radios rely on a method of transmission referred to as COFDM (Coded Orthogonal Frequency Division Multiplexing), wherein coded fragmented radio signals are sent over thousands of low bit-rate carriers. This technology allows as many as 10 radio stations to operate in airspace that was previously needed by a single FM station, which brings to the fore an increased number of radio stations from which to choose.
Multiplexes
The blocks or groups used by DAB stations are commonly referred to as multiplexes. For example, BBC runs its own multiplex, and part of its offering through this multiplex, include: BBC Local Radio, World Service, BBC Asian Network, as well as One, One Xtra, Two, Three, Four, Five Live, Six and Seven. Offerings through the Digital One multiplex include stations like Classic FM, Virgin, Planet Rock, and scores of others. As of now, both these multiplexes claim to have reached out to more than 85 per cent of the UK's population, and if you find yourself in an important town or city, there is a good chance that you receive transmission from around 40 to 50 DAB stations.
The Stations Received
The stations you have access to depend largely on where you live, although if you can pick any multiplex, you should be able to choose all broadcasts made through that particular multiplex. In addition to the two national multiplexes mentioned above, one also stands to pick up to three regional multiplexes, again, depending on where you reside. For instance, Bristol boasts of two multiplexes apart from the two national ones. In addition, there is one multiplex that serves South Yorkshire and one that caters to Tyne and Wear.
New multiplexes do not have an effect on the stations you already receive; they simply give you an increased number of options from which to choose.
Comparing Digital and Analogue Radios
While analogue AM/FM radios continue to have their place and may well do so for quite some time, digital radios offer users a number of distinct advantages. The number one reason buyers drift towards digital radios is the increased number of stations on offer. For example, a listener in London has access to more than 50 stations. A number of digital radios come with displays, and these can be used to get information about the programme or music that is playing. The background hiss associated with analogue radios, as mentioned before, is found missing in digital radios, and newer models offer functions like rewind, pause, and record. Most digital radios also come with analogue tuners, which allows them to tune into local analogue broadcasts.
Using some features, however, can take a little getting used to with high-end digital radios, and in the event of weak signals, the unit may not get any reception. Digital radios with varied features are displayed on eBay for purchase, which allows consumers to compare them to their analogue counterparts.
Comparing Digital Radio and Internet Radio
Although a number of digital radio models can connect to the Internet and play Internet radio stations, not all digital radios are Internet radios. For a digital radio to function as an Internet radio, it needs to come with some kind of Internet connectivity. The following table illustrates just how one varies from the other.
| Aspect to Compare | Digital Radio | Internet Radio |
| --- | --- | --- |
| Reception | Through digital airwaves | Through Internet connections |
| Requirements | To be within coverage area | Internet connection |
| Channel variety | Depends on location | Not dependant on location |
When looking for digital radios through eBay, you are bound to come by models that offer Internet radio capabilities. Establishing if you really need this feature is important simply because any added feature adds to the cost of your digital radio.
Features of a Digital Radio
While you can expect some of the digital radio alternatives on offer through eBay to come with the best possible features, some others come with simple designs and minimal features, and these are usually the more affordable alternatives. A digital radio may come with any of the following features, which should help you identify what you need. Digital radios that contain a number of different features are available for purchase on eBay. Sellers can find digital radios that are both simplistic and include several features.
Auto Tuning
This feature is found in just about every kind of digital radio, and you no longer have to take great pains in working a radio's dial to get to the right station. As soon as you turn on a digital radio, it works in identifying all of the digital radio signals in the region, and presents them to you in the form of a list, with the names of stations as opposed to frequencies. You simply have to look through this list and choose the station that you want. You can also store stations once you use the radio, and can then turn to using the unit's preset station buttons.
What also helps is the fact that most DAB stations across the UK broadcast using the same frequency, which saves you the hassle of having to retune your radio if you are travelling to anywhere within the UK. In addition, some models give you the option to arrange the stations as per your liking.
Pause, Rewind, Record
Some digital radios give you the ability to pause live broadcasts because the radio is capable of recording what is being broadcast in real time. You can also rewind through a digital broadcast, again, owing to the broadcast being recorded; and depending on the quality of the transmission and the radio in question, you can expect to rewind 10 to 30 minutes. This recording functionality can also be used to record broadcasts, which are stored on the radio's internal memory. If the radio comes with USB connectivity, these recordings can then be copied onto a USB flash drive or an external hard disk drive. If you are looking at recording broadcasts from time to time, do pay attention to the recording format, such as .wav, MP2, and MP3.
Playing Other Media Formats
Digital radios are not limited to playing DAB content. As mentioned, digital radios that come with Internet connectivity, commonly through Wi-Fi, can stream content from Internet radio stations. Some digital radios come with CD playing units and some come with digital music players or iPod docks. Some are also available with USB ports, which allows you to play music through MP3 players and flash drives.
Displays
The LCD displays that you find on these radios are designed to help simplify things. For instance, names of all available stations are displayed as a list using these displays. Certain stations tend to broadcast additional information which could be in the form of names of songs, artists, presenters, album art, scores, and newsfeeds.
Added Features
Digital radios do away with the problem of pirate stations that you may encounter through FM. Wi-Fi connectivity allows you to connect the radio to your Wi-Fi-enabled computer, and the radio can be used to play music from the computer as well as connect to radio stations from just about anywhere in the world. The fact that many of these transmissions are in stereo also helps.
Buying a Digital Radio on eBay
eBay presents buyers with a wide variety of DAB radios, which include portable and tabletop alternatives, clock radio designs, as well as sports models. Prominent brands to choose from include Sony, Magicbox, Logik, Roberts, Bush, and Pure. You also have options when it comes to the power source of the radios, while some use batteries, some are AC-powered, and some, solar-powered. If you do not wish to buy a new digital radio and are looking at used ones, or those that are manufacturer refurbished, you can find them on eBay as well.
Know the Seller
Know that there are a number of sellers who use eBay for business and different sellers follow different pricing patterns. As a result, if you conduct a thorough search through all of the alternatives available through eBay, which should not take long, there is a good possibility that you can come by a good deal from one seller or another. Not making a decision by the price alone, however, is suggested because you can come by DAB radios that vary in quality as well.
Conclusion
More and more people across the UK are looking for digital radios, and the growing number of DAB stations is looked upon as the primary driving factor. What is suggested, though, is establishing if the area you live in receives DAB stations because while most of the UK is covered, it is not entirely covered. Digital signals can have a problem getting through areas like basements, and obstructions like big buildings can also cause reception problems, making this an aspect that should be taken into account.
The options on offer vary in accordance to brands, designs, and features, and the greater the number of features, the more expensive the radio. The options on offer include models designed especially for cars, as well as those that come with separate speakers, functioning quite like mini hi-fi units. If you are thinking about the future, you may want to invest in a model that supports DAB+, as this relatively new standard is looked upon as DAB's replacement in the UK.