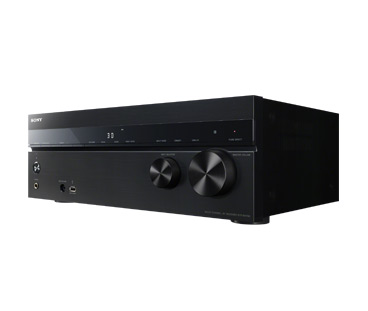 Analogue technology has served television viewers well for many years in the past, and there is no denying that it had a great run, but the time has come for it to pass the torch to what is considered the new age of television viewing: digital technology. Having a digital television means clearer picture quality, more channels to choose from, and better compatibility with other digital devices in a home entertainment system.
Moreover, digital technology is becoming a necessity in households. Even people who hold on to their dear analogue television sets for some reason must catch up to the digital phenomenon by buying a digital receiver box, which converts digital transmission to a format that an analogue television can handle. Then, there is the digital media receiver to add to the list of digital devices for home viewing. Because of the many choices for digital TV receivers and digital media receivers on eBay, it might get a little disorienting if you do not know exactly what they are or what features to look for. Discussing these two types of devices makes buying any of these devices much simpler.
Digital TV Receivers
Digital television receivers have been a common fixture in the home ever since the government-mandated switch from analogue to digital broadcasting. A digital television is superior to an analogue television in terms of reception and bandwidth. Back in the analogue viewing days, poor reception means viewing a TV screen with snowy images, but because of digital television receivers, fuzzy picture is no longer a problem for viewers. A digital television can pick up signals via an antenna, a digital cable, or a digital satellite.
Types of Digital TV Receivers
There are three major categories of digital television receivers: standard-definition, enhanced-definition, and high-definition television receivers. It is important to know these three types for you to make better choices when buying one.
Standard-Definition TV (SDTV)
In terms of resolution, SDTV is the least desirable among the three digital television receivers. A digital television has better resolution when it has a higher number of scan lines. Unfortunately, SDTVs only have a resolution of 480 scan lines at a maximum and do not have hardware to modify the quality of the picture. If you are looking for a widescreen television, you are better off with the two other options because an SDTV has the square-type structure that is quite similar to the analogue television types. You can only view images at a 4:3 aspect ratio with an SDTV. Watching movies with a widescreen format on an SDTV is dismal because the picture shrinks to fit in the screen, leaving you with a movie with black strips at the top and bottom of the screen.
Enhanced-Definition TV
The digital television receiver is a few notches higher than an SDTV. Although the resolution of an EDTV is 480 scan lines, just like that of an SDTV, it is compatible with deinterlacing devices, such as a progressive scan DVD player, that enhance picture quality. A widescreen EDTV connected to a deinterlacing device has a relatively clean and smooth picture, and it can show pictures in their intended format at a 16:9 aspect ratio.
High-Definition TV
Resolution is the hallmark of an HDTV. It displays clear and smooth picture nearly twice as much as an EDTV, and it comes with either 720 scan lines, or the Blu-ray requirement, 1080 scan lines. When buying an HDTV with 1080p resolution, remember to get one with screen size larger than 32 inches or 81.3 centimetres because the difference in picture quality between a 720p and 1080p resolution is hardly noticeable in digital television receivers with a 32-inch screen or lower. Almost all HDTVs are widescreen, so any current size formats of shows and movies can be displayed appropriately.
Differences Among the Three Digital TV Categories
The two distinguishing aspects among SDTV, EDTV, and HDTV receivers are resolution and display aspect ratio. Here is a summary of the differences among the three digital television categories.
| Digital TV Type | Resolution (Scan Lines) | Display Aspect Ratio |
| --- | --- | --- |
| Standard-Definition TV | 480 | 4:3 |
| Enhanced-Definition TV | 480; but TV is compatible with resolution-enhancing device | up to 16:9 |
| High-Definition TV | 720 or 1080 | up to 16:9 |
You can use the table above as a quick reference when determining the difference in resolution and display aspect ratio of the three types of digital television receivers. The HDTV remains the best option when it comes to resolution.
What to Look for in a Digital HDTV?
If you decide to buy a digital HDTV, there are various factors that you need to look into to guarantee viewing satisfaction. The factors are the refresh rate, contrast ratio, inputs, and speakers.
Refresh Rate
If the screen blurs when the images on it move fast, it means that the television has a poor refresh rate. This is a common problem among older models of HDTV because they have a low contrast rate of 60 Hz. Newer models of HDTV, however, have a refresh rate of 240 Hz or more. Plasma television receivers used to be the only safe choice when looking for a television that has a high refresh rate, but LCD television sets these days are improving on that aspect.
Contrast Ratio
The contrast ratio is the capability of a television to display the intensity of blacks and whites on the screen. A digital television that can display the deepest blacks and the brightest whites has a high contrast ratio. There is really no definite way to measure the contrast ratio, and there are manufacturers that tend to exaggerate the contrast-ratio capability of their televisions. The old saying "To see is to believe" still holds true even in checking the effectiveness of the contrast ratio of a television receiver.
Inputs
The number of inputs a television receiver determines its usefulness in a home entertainment system. Inputs tend to be overlooked when considering the features of a digital television, but if you want to use your TV in as many ways as possible you must scrutinise this feature. Make a mental list of how many and what types of external devices you plan to plug into the television; the list could include a game console, digital or set-top box, DVD player, digital camera, and laptop. Most modern external devices use HDMI cables, and older devices typically need RGB cables to connect to the television.
Speakers
The inbuilt speakers of a digital television are also an important consideration. If the television is intended to sit in a small room, its speakers should be clear and loud enough so you do not have to buy external speakers. External speakers are an additional cost no matter how you look at it, and the best-performing models can cost you a small fortune.
When you receive the digital television receiver after ordering online, do not forget to test the speakers; the volume of the TV should be at the highest level so you know how loud it can get and whether the sound is clear even if the volume is at its maximum. But if you want additional speakers for the television, then the capacity of the inbuilt speakers should not be a major consideration.
Digital Media Receivers
A digital media receiver connects a computer, whether tabletop or laptop, to a television. This means that you can watch all your downloaded movies that are on your PC on the digital television without having to transfer a movie from a computer to DVD and then using a DVD player. A digital media receiver, which is also called a media streamer, media extender, digital media adapter, or media streamer, also connects a networked media server to a television. Furthermore, it does not only plays back a movie from a computer on a television, but music and pictures can also be routed to your TV, depending on the type of digital media receiver. There are digital media receivers that even allow internet surfing.
A digital media receiver connects to a television wirelessly or via an Ethernet connection. Again, depending on the type of digital media receiver, you can watch, pause, and record live television; store and play music CDs; view album art; play, catalogue, and store DVD videos; listen and pause digital radio; and view digital pictures.
Buying Digital Receivers on eBay
Buying a digital television receiver on eBay is a very easy process. Just type the keywords, "digital television receiver" or "digital TV" in the search bar, and you will see a wide variety of TV models and brands. On eBay, you can find popular brands like Samsung, LG, Sony, Toshiba, and many more, whether new, refurbished, or used. You can also select from the different television screen sizes, ranging from less than 20 inches or 50.8 centimetres up to more than 60 inches or 152.4 centimetres.
Moreover, if you want to add a digital media receiver to your home entertainment system, you need not look elsewhere because eBay also lists a number of this device. It is wise to know what kind of seller you are dealing with on eBay. By checking a seller's positive feedback percentage as well as the record of actual comments from the buyers, you can find out if he or she is credible. Buying on eBay can prove to be a satisfying and rewarding activity.
Conclusion
The digital age of television has long started in the U.K., and digital television receivers are already a necessary appliance in households. There are three major categories of digital television: the standard-definition TV, which has the lowest resolution and display aspect ratio among the three types; the enhanced-definition TV, which has a resolution better than an SDTV but not an HDTV, and display aspect ratio the same as an HDTV; and lastly, the high-definition TV, which is the best.
When buying a digital HDTV, it is important to look for a television that displays the deepest blacks and the brightest whites, has both HDMI and RGB inputs, and features loud and clear speakers. Also, the screen should also remain clear even with fast-moving images. A digital media receiver is a welcome addition to the entertainment system because it allows connection between a TV and a computer or networked media server. The digital technology present in devices such as a digital television receiver and a digital media receiver is here to stay, and buying devices with digital capabilities not only allow you to adjust to the present but also prepare for the future.