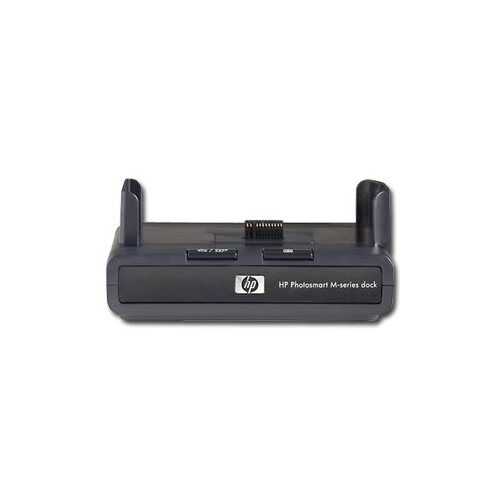 A camera dock can make life much easier when it comes to printing photos or transferring files to a computer so that they can be easily shared with friends and family. Their simplicity makes them ideal for anybody who is new to the world of digital photography or computers. However, the speed in which they can transfer photos also makes them useful for even the most experienced users.
About Camera Docks
A docking station can connect to a computer through a cable. It will usually be a fairly small device that can sit on most desks without being in the way and also provides a way of storing a digital camera and keeping it charged. They make it extremely easy to transfer photos from the camera and onto the computer, usually allowing this to be done either automatically when the camera is connected or at the press of a button.
Some docking stations on the market are also capable of printing borderless photos without having to worry about downloading the photos onto a computer first. This again can save time, while making it easier for inexperienced users. Other features that can be found on camera docks include TV connectivity and photo sharing.
Choosing a Camera Dock
Camera docks are usually made by manufacturers of cameras and designed to work with a certain range or series of their cameras. For anybody that already owns a camera, this will be the most important thing to consider when choosing a camera dock. Anybody in the market for both a camera and camera dock will find themselves open to many more options, however.
Other things that are worth considering are the size of the dock and the desk space it takes up, whether it is capable of charging the camera and, if so, whether it needs to be plugged into the mains as well as the camera and how easy it makes it to transfer files onto a computer. Some users will want to consider buying a camera docking station with additional features, such as a built in printer or the capability of connecting to an HDTV.
Compatible Camera Docks
Most manufacturers of point and shoot digital cameras sell docking stations that can be used with their cameras. As many of these are moulded to the shape of the camera, they are usually only of use for a limited number of cameras, even from the same manufacturer.
| Manufacturer | Description |
| --- | --- |
| Kodak | Kodak are arguably the biggest brand when it comes to photo docks, with their well-established EasyShare range of cameras and docks. They have a wide variety of camera docks available to buy, ranging from those that simply connect a camera to a computer through to those that have a built in printer or are capable of connecting to a TV. |
| Fujifilm | Fujifilm have a limited range of camera docks available to work with their FinePix range of cameras. The compatible cameras are generally not recent models; however, these camera docks will still be useful for owners of these cameras. |
| HP | HP have docks available for their R series of cameras. There are a number of different versions, including models that can charge both a camera and a spare battery at the same time as well as docks that can connect to a TV or printer and even share photos by e-mail with the press of the button. Like the Fujifilm offering, the HP docks are generally for older camera models but are still a great buy for anybody owning a compatible camera. |
| Sony | As well as the traditional camera docks which connect cameras to computers, Sony has a rather unique offering of a party-shot camera dock. The dock is battery operated and will automatically rotate, tilt, zoom, and take photos, allowing memories of a party to be recorded without anyone having to be responsible for photo taking. Like Kodak, Sony have a large number of camera docks available, so it is important to get one that is compatible with the camera it is intended to be used with. |
| Canon | Canon have docking stations available for a limited number of their cameras. However, they are better known for their Selphy range of printer docks. |
Camera Dock and Camera Bundles
A camera which comes with a camera dock is a great way of saving money as well as effort looking for the correct dock for anybody in need of both a camera and docking station. A lot of the printer docks available come bundled with a camera. Whilst docking stations for connecting are more frequently sold as separate accessories, it is still possible to find them bundled with cameras from time to time.
Camera Dock Features
When shopping for a camera dock, it is important to consider the different features that different docks have on offer. Some people will prefer a basic camera dock that will just plug into a computer and are generally a little cheaper, while others will be happy to spend a little more on one packed with features. Not all features are available for all makes and models of camera, which is another thing to bear in mind if looking for a camera too.
| Features | Description |
| --- | --- |
| One-button transfer | One-button transfer is a feature that most camera docks have. If it is not made as easy as possible to transfer photos, there is little to gain from using a photo dock over a cable. |
| Charge camera | The majority of camera docks can charge the camera at the same time; however, the ability to do this depends on the camera as much as it does the docking station itself. Other things to look out for are camera docks that can charge a spare battery and those which require their own power plug in order to do charge the camera. |
| TV connectivity | Most people take photos so that they can share them, and a camera dock capable of plugging into a TV is a great way of doing this. Many will offer the ability to see a slide show of photos on the camera at the push of a button. |
| Share photos | For anybody living away from friends and relatives, being able to share photos easily is important, so a camera dock which can send photos by e-mail would be a great purchase. |
| Print photos | Printer docks are great for making hard copies of digital photos, which are sometimes easier to share as they can more easily fit in a pocket than a camera can. |
| Take photos | Sony make a camera dock that is capable of taking photos from the camera plugged in, which is a novel idea for parties. |
Camera Docks with Built in Printers
Canon and Kodak both have a range of printer docks for camera. These docks are designed with printing a high-quality photo at the push of a button in mind although some of these can also be plugged into a computer in order to transfer files just as easily. As photo-processing laboratories are vanishing from high streets around the country, these printer docks are becoming an increasingly popular solution for printing photos quickly and easily.
Finding Camera Docks on eBay
Most camera docks available on eBay can be found in the Camera & Photo Accessories section. From the eBay homepage, select Electronics from the menu on the left of the screen. From here, hover over the Cameras & Photography menu option and select Camera & Photo Accessories.. The sub-category Chargers & Docks can now be selected. As camera docks can also be found sold bundled with cameras, it is also useful to look in the Digital Cameras section. Search terms that can help find camera dock include "camera dock", "camera cradle" and "camera docking station", or "printer dock" for those capable of printing photos too.
Conclusion
For anybody who already owns a digital camera or has a particular make and model in mind for their next purchase, finding a dock that is compatible with this camera will be the most important thing to think about when looking to buy a camera dock.
There are often financial savings to be made by buying a camera and docking station together, and this comes with the bonus of knowing that the docking station will be compatible. This is a great way of buying a docking station for anybody who is looking for both a camera and camera dock.
The size, portability, and ease of storage will be of particular importance to laptop users. However, desktop computer users may also want to bear this in mind. Extra features such as whether or not the docking station can charge a camera are likely to depend on both the camera and docking station, so while desirable, it may not be an option for everybody.