Mirrors reflect light and beautiful views and really brighten rooms. They are the 'aspirin' of feng shui and create some of the easiest ways to improve energy flow. Mirrors are also useful for making sure you always look your best. A free standing mirror is easy to move around when you want to make a change in chi or your decor.
Mirror Shapes, Styles, and Uses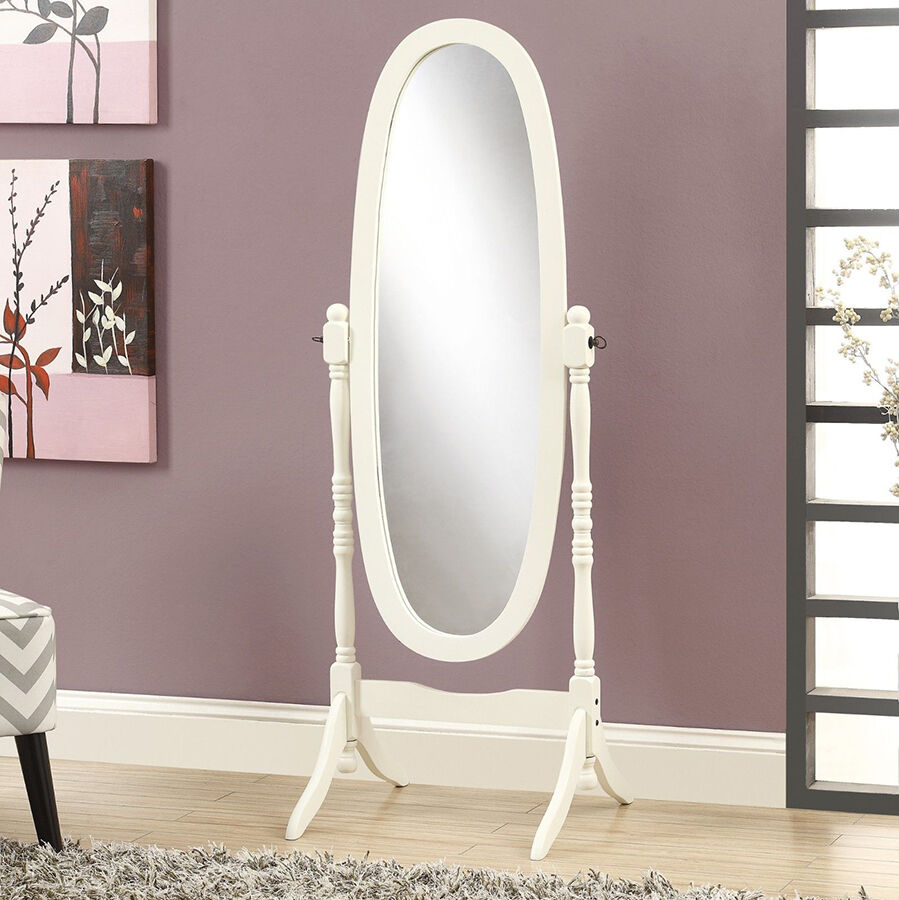 Free standing mirrors come in full-length sizes that are perfect for checking outfits and in tabletop sizes for doing hair and makeup. Mirrors need to fit the available space and the desired purpose. A full-length cheval mirror is a type of full-length free standing mirror situated in a frame that tilts for different viewing angles. These mirrors are usually heavy. Small free standing table mirrors often sit on bureaus or dressing tables. Feng shui experts caution against placing mirrors where they reflect the main entrances of homes or unattractive views. They encourage using mirrors to reflect lovely views, dining and living areas where family and friends enjoy prosperity, and portions of the wardrobe containing jewellery.
Free Standing Mirrors in Different Design Styles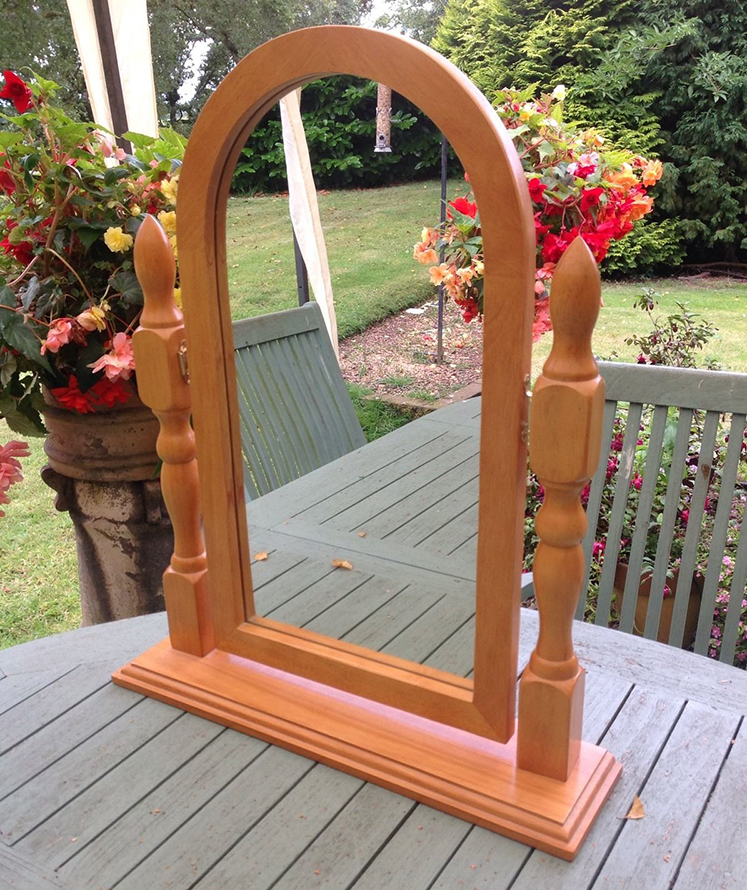 Mirror frames reflect many types of decorating styles. Sleek lines in a metal free standing mirror or a simple pine free standing mirror enhance contemporary homes. A mirror framed in this soft wood or oak would look equally at home in a country house. The 'shabby chic' look pairs well with a white, vintage, or painted and distressed shabby chic mirror. An ornate free standing mirror with rococo or Baroque stylings and gilt paint fits a more formal drawing room or bedroom, while an Art Deco triple mirror with sharp angles adds a stylish edge to the decoration in a bedroom or dressing room.
Free Standing Mirrors for Specific Rooms
A free standing bathroom mirror often has two sides, one with magnified glass. These makeup mirrors are especially helpful for women who have to take off glasses to apply eye makeup. Sometimes these types of mirrors have built-in lights that make it easier to see clearly when shaving or applying makeup. Some full-length or table-top mirrors in bedrooms or dressing rooms conceal jewellery cabinets. These items are convenient for storage. A free standing dressing table mirror sits on top of a dressing table, although some of these mirrors attach to the wood.