Although traditional helmets only covered the top of the head, many modern riders turn to full face helmets to protect their faces from flying bugs and air debris while cruising around on motorcycles. A few key characteristics make these accessories more successful and comfortable on the road. They include style, size, and configuration.
Full Face Helmet Styles

Three main types of full-face helmet exist and each offers different details meant to optimise a rider's experience and safety. Shoppers will find full-faced street motorcycle, dirt bike, and touring options. Products meant for streetwear usually offer drivers added protection as they share the congested roads of urban environments, while dirt bike full face helmets usually include light-weight features tailored to rough and tumble riding. Full-faced touring products emphasise comfort. Many of these helmets also include a chin bar that flips up when not in use. Hybrid product also exist that meet the needs of drivers looking to hit the streets and the BMX track. Before making a final purchasing decision, note suggestions on the packaging or from seller as to how a helmet enhances a riding experience.
Sizing Full Face Helmets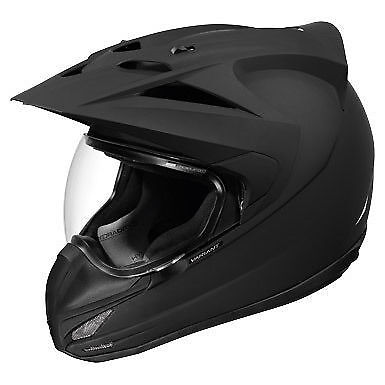 Use generic hat sizes as a starting point when considering the fit of a helmet. For those needing this measurement for the first time, a few simple steps can help determine sizing. Use a flexible tape measure to estimate the circumference of the head by circling it just above the eyebrows. Do this several times, and use the largest number as your hat size. Helmets typically come in small, medium, and large. However, the translation of the normal hat sizes to full face helmet sizes varies by brand. Contact the manufacturer or seller directly if unsure about the fit. Ultimately, the helmet should not slide off easily when strapped on, because it must remain on the head during a high velocity impact scenario. Shoppers should also avoid any products that cause pressure points when tried on, as these will likely worsen with prolonged use. If experiencing an issue with fit, try moving up or down a size to find which works best for you.
Full Face Helmet Configuration
In addition to protection, many of these full face helmets also offer extras in terms of functionality. Products labeled Hi-viz, for example, come in bright neon colours meant to alert other road users to their presence, as well as to attract the attention of passersby in the case of an accident where the rider falls from his or her bike.