Although many look for a full length dress as a wardrobe go-to, finding the right garment often proves challenging. Difficulties with choosing the right fabric and finding the right fit and style dissuades some shoppers from taking one of these dresses home. However, knowing a little information about each of these characteristics should result in purchasing something you can ultimately enjoy.
Fabrics for Full Length Dresses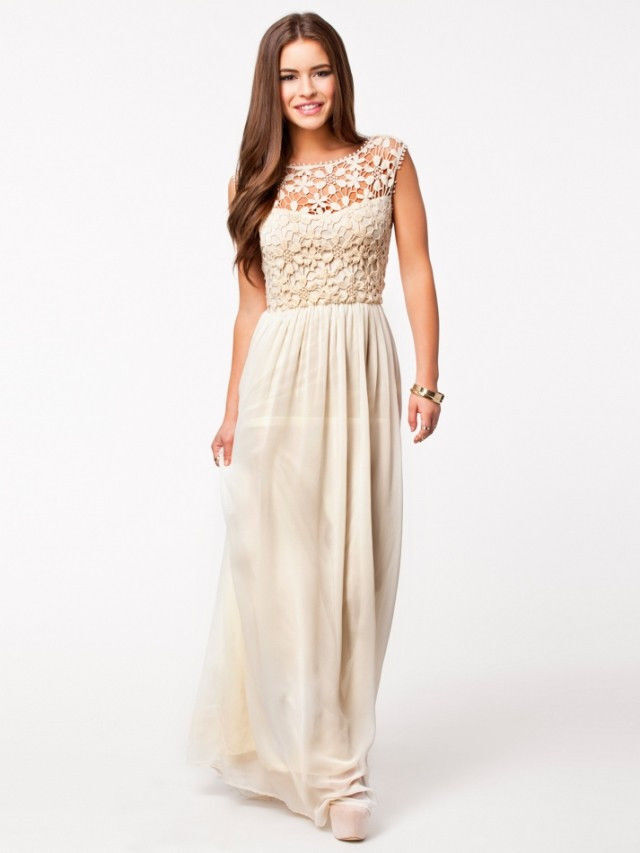 Even if a garment fits well, its composition may create problems. Thin fabrics, for example, tend to reveal every lump and bump underneath the dress, but heavier textiles might retain more heat than is desired during the warm months of the year. Medium weight, cotton dresses should allow for some airflow and adequate coverage without proving overbearing throughout a long, hot day. Layered chiffon or linen textiles also work well as options for spring and summer. For the winter season, consider purchasing a full length dress made from sweater or other kind of thick knit material. The fabric also usually dictates the occasion for which a dress might be worn. Shiny silks, velvets, and satins might suit formal or evening events, while cotton and jersey typically work well for outdoor, daytime affairs.
Fitting a Full Length Dress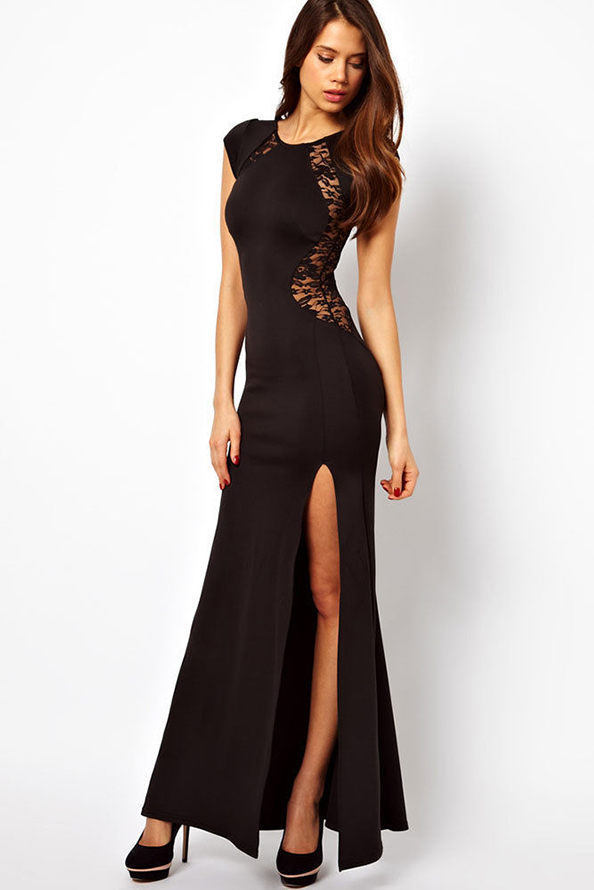 The trick to full length dresses is finding one that drapes well on the top portion of the body as well as the bottom. For those looking to minimise their waistline, consider looking for pieces with darting or fabric inserts on the sides of the garment. Watch for bunching just above the hip when considering dresses that fall close to the body. Also consider how well the arms fit within the sleeves on a dress. Shoppers should choose items that retain their look without hindering movement. If married to the idea of owning a particular product but unhappy with the fit, consult a tailor to see if the dress might be altered, or try shapers and belts to help conceal problems with sizing.
Styles of Full Length Dresses
Long dresses come in a variety of styles. These include A-line, sleeveless, sweetheart, and mermaid designs. Whether or not a dress suits a person depends largely on the shopper's body type, however a few helpful guidelines exist. Straight-shaped body types typically look best in A-line, empire waist, sheath, and shift styles, and pear-shaped shoppers might find strapless A-line and empire waist gowns work best. Wraps and halters tend fit full-breasted customers, while wraps and sheath designs accentuate hourglass figures.