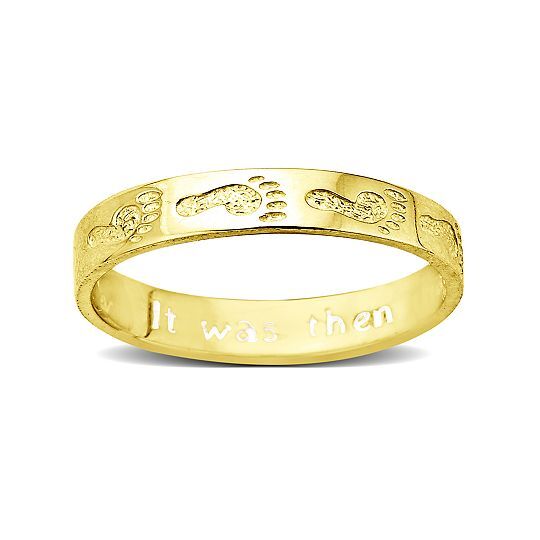 Gold has been popular for ages. While it is prized for its appearance and rarity, gold is also a very wearer-friendly precious metal. It does not react with other elements and tarnish, and rarely causes allergic reactions in the wearer. Because of its soft, malleable nature, gold can be made into myriad forms of jewellery, including, of course, rings. Rings have been offered as tokens of love for centuries. And for generations has symbolised love and friendship.
When you are searching for a gold ring on eBay, it is important that you be able to identify the different types of gold and gold alloys. One should know what styles of rings are available and how to correctly size a ring. eBay has an extensive range of gold rings to choose from. The site has an easy to use to search platform, allowing a user to efficiently search thousands of current listings for the perfect gold ring.
History of Gold Rings
Since ancient times, rings have been given as tokens of love. Ancient rings were made of bone, jet, ivory, gold, and silver. The first mention of exchanging rings at weddings goes back to 4,800 BCE in Egypt. The fourth finger of the left hand was chosen to be the 'ring finger' because Romans believed a vein in that finger ran directly to the heart. To make different types of gold, other metals are added to pure gold to make gold hard enough to work with, and make the metal more durable.
Metal Purity
Most gold rings are not crafted from pure gold, rather most rings are made using gold alloys of varying purities. Pure gold is soft and deforms easily. For this reason, other metals are mixed in with the gold to make it harder and more durable.
Most gold rings come with designations like 18ct, 14c, or 10ct. The 'carat' or 'ct' refers the percentage of pure gold in the ring as described in the chart below.
| Carat | Description |
| --- | --- |
| | 18 parts gold and 6 parts of one or more additional metals, making it 75 percent gold |
| | 14 parts gold and 10 parts of one or more additional metals, making it 58.3 percent gold |
| 12ct | 12 parts gold and 12 parts of one or more additional metals, making it 50 percent gold |
| | 10 parts gold and 14 parts of one or more additional metals, making it 41.7 percent gold |
eBay allow you to filter the results by selecting the metal purity on the results page. As well as hardening the gold, the addition of other metals creates different colours in the gold. Palladium or nickel is added to gold to make white gold. Adding copper produces pink or rose gold, and silver adds a green cast to the gold.
Colour of the Gold
There are many different types of gold rings listed on eBay. There are categories for new and used gold rings, as well as gold rings with or without gemstones. You can search for gold rings that are adjustable, as well as solid bands. In addition to these criteria, there are gold rings crafted from different coloured gold. A shopper on eBay can find listings for red, or pink gold rings, white gold rings, yellow gold rings, and multi-toned gold rings.
Rose Gold Rings
Rose gold is an alloy created by adding copper to yellow gold. Rose gold is used for specialised jewellery, and is also called pink or red gold. Even though the names 'rose gold' and 'red gold' are used interchangeably, there is a difference in the copper content. When zinc is added to the copper alloy it results in a yellowish red hue. Rose gold rings are available with or without gemstones.
White Gold Rings
White gold is actually yellow gold mixed with nickel to create an alloy that is lighter than yellow gold. The white gold ring is then dipped in rhodium to electroplate it, giving the white gold ring its distinctive appearance. Unfortunately, this electroplated finish does not last more than 15 to 20 years, as gold is simply not hard enough nor durable enough to stand the test of time, and so white gold rings often need to be re-dipped as the rhodium rubs off, giving the ring a tarnished look.
Yellow Gold Rings
Yellow gold is one of the easiest metals to mould, repair, and maintain due to its malleability. Yellow gold is available in 10ct, 14ct, and 18ct gold for fine jewellery and rings. Nine carat gold is rarely used to make fine jewellery.
Multi-Toned Gold Rings
Multi-toned rings are created by combining gold rings of various colours. These rings are available in an assortment of styles, from grooved and patterned to textured finishes, and in levels of purity ranging from 10ct to 18ct gold. Multi-toned gold rings are available in plain bands, woven bands, or bands set with gemstones. You can buy these rings in interlocking patterns, such as the Russian wedding ring style.
Filtering Listings for Rings Based on the Metal Type
eBay allows user's to sort listings for gold rings based on the colour of the gold and the purity of the gold. On the results page is a search filter titled 'Metal' where you can specify what colour gold rings you would like to see. Under the heading 'Metal Purity', specify what carat gold rings you would like to see.
Determining the Correct Ring Size
To narrow down what is potentially thousands of current listings for rings, you need to first decide on the appropriate style of rings, and very important, the correct size. Once you know what ring you want and what size ring, you can use eBay's various search filters to sort the listings.
When You Need a Smaller Size
If the design of the ring includes what is referred to as 'hollow gallery', it is a wise to choose a size that is a bit smaller than what the wearer would normally wear, because these rings generally run a bit larger. And another point to remember is that rings touted as 'comfort-fit' often run half a size larger than other rings. This is because the comfort-fit ring is designed in such away that less of the band is actually in contact with the wearer's finger.
When You Need a Larger Size
You do not want to make the mistake of buying a ring that is too small. Bands that are wider than others often need to be ordered a half size larger. A high-domed ring, or one with an arc of metal in the front, run smaller and should be ordered at least a half size larger. Rings with solid bands or covered galleries usually fit quite snugly.
Measuring the Ring Size
If you do not have time to go to a jeweller and have your ring size measured, you can use a downloadable, circle sizing chart. Simply place a ring that you know fits well onto the circles in the chart until you find a size match. This is the ring size.
Another way to find your ring size is to download a finger sizing chart. After printing and cutting out the chart, simply thread the smaller end of the chart into the part that says 'cut here' and then slip your finger into the circle the loop makes. The numbers should be on the outside so that you can read them. Do not pull the paper too tight. Rather keep it just snug enough to be comfortable. Measure the widest part of the finger to get the best measurement.
After you have determined your ring finger measurement, you will need to use a conversion chart to find the corresponding ring size for your measurement.
| Inside Circumference (mm) | UK Ring Sizes |
| --- | --- |
| 37.8 | A |
| 38.4 | A 1/2 |
| 39.1 | B |
| 39.7 | B 1/2 |
| 40.4 | C |
| 41.0 | C 1/2 |
| 41.6 | D |
| 42.3 | D 1/2 |
| 42.9 | E |
| 43.5 | E 1/2 |
| 44.2 | F |
| 44.8 | F 1/2 |
| 45.5 | G |
When buying a gold ring online, be sure to take into consideration whether the ring is sized according to UK standards, or another system. Factors that influence how a ring fits are the gallery, width of the ring band, and the presence or absence of a high dome.
Filtering Listings for Rings Based on Size
Once you have selected the stone (Diamond), and the metal (14 carat White Gold), you can sort the listings to only show those that correspond with a particular ring size. If you have determined that you or your loved one's ring size is a G, simply check the box next to 'G' under the heading 'Ring Size' on the results page and the local search engine will sort the listings accordingly.
How to Buy a Gold Ring on eBay
To start your search for a gold ring, simply enter keywords that best describe the gold ring you are looking for into the search bar.You will find this search tool on eBay's homepage and any page on the site, including results pages. You can be quite specific and enter a search phrase like 'white gold ring'. Just don't be too specific, as the search engine may return no results. As mentioned above you can sort the listings on the results page by specifying the gemstone, the purity of the gold in carats, and the colour of the gold. You can also sort the listings so that only listings for gold rings posted by Top-Rated Sellers appear.
After you have found a few listings that interest you, be sure to carefully read the item description and study the attached photos closely. If you need to ask the seller any questions, you can simply navigate to their member profile and click on the contact link. While there, look up the feedback scores provided by previous buyers to see how well the seller completed all aspects of the transaction. Knowing in advance if the seller is reliable to work with spares you any dramas down the line.
Conclusion
eBay offers a variety of plain and gemstone gold rings at a variety of price points. Whether you are buying a ring for yourself or a loved one, carefully consider the colour of the gold, the purity of the metal, and the size of the ring. While rings can be resized, this is not always a given. If the ring has a gemstone setting or intricate patterns around the band, a jeweller may not be able to resize the ring. This is why it is so important to determine the ring size first before going onto to eBay to shop for rings. Gold rings come in various colours. The purity of the metal can also vary, and this affects the price. Although there are potentially thousands of listings for gold rings on eBay at given time, the site's intuitive search tools makes finding the perfect gold ring very easy. Having a good idea of what you want to buy for yourself or a loved one helps in fast tracking your search.