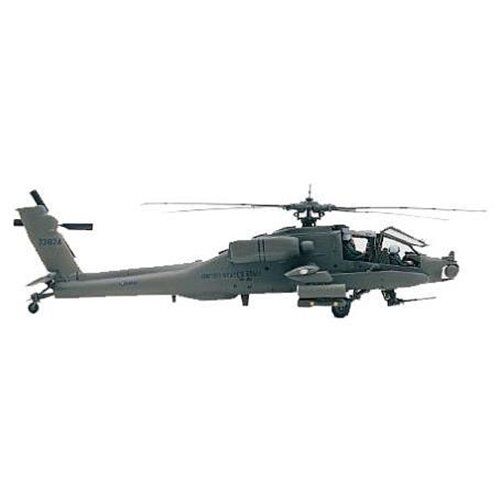 Model Helicopters are built for a variety of different reasons. Ranging in size, speed, power source and function, there are a wide variety of model helicopters to choose from. There are those built for people who like to use them recreationally or as a hobby.
There are also model helicopters built for racing and competitions, as well as those built for practical purposes such as filming, policing or low altitude photography. Commonly, model helicopters will be referred to as 'RC' helicopters. The 'RC' stands for 'Radio Controlled.'
eBay is a great place to look for a model helicopter kit and has a number of different styles of helicopter to suit a wide variety of specifications. This guide will offer advice and expertise on how to find the best available model helicopter at the most affordable of prices.
Types of Model Helicopter
There are a number of different types of model helicopter, especially in terms of their power source. Traditionally, model helicopters were run on glow fuel (otherwise known as nitro fuel). However, new technology has allowed for a wider selection of power sources available in model helicopter kits. Here is an explanation of each type accessible to buyers:
Glow Fuel Helicopters
These fuel based helicopters come in a variety of different sizes, or 'classes' as they are more commonly known. If purchasing a glow fuel helicopter kit, look out for the class size. The class size is given in relation to the size of engine and its fuel capacity. Glow fuel helicopters are powerful and fast given their size and weight.
Electric RC Helicopters
Electric RC Helicopters are a relatively new type of model helicopter in comparison to the glow fuel models. These are cheaper to run compared to fuel based RC helicopters due to the fact that there are rechargeable and long lasting batteries available on the market. Electric RC helicopters are now able to compete in size, speed and aerial agility with fuel-based helicopters due to the recent advancements in battery-powered engines.
Gas Fuel Helicopters
Not to be confused with Glow Fuel RC helicopters, gas fuel helicopters run on regular gasoline. They are considered to be quieter, cheaper and more efficient than those helicopters that run on Glow Fuel. On the other hand, however, they are harder to control in the air and maintain on the ground due to the vibrations caused by using this particular kind of fuel.
Turbine Engine Helicopters – Also fuel based, Turbine Engine RC helicopters are not too dissimilar from Gas Fuel and Glow Fuel RC helicopters. They are higher on the price scale but the lack of vibration and extra smoothness during flight accounts for this.
Main Components of a Model Helicopter Kit
When buying a model helicopter kit it is wise to make sure all of the components needed are included within the kit. Look out for each of these separate components when purchasing your chosen kit:
| Component | Function |
| --- | --- |
| Engine/Power Plant | This is the provider of power for the helicopter. The engine can come in the form of batteries, nitro fuel, gas fuel or a turbine system. |
| Radio | Without the radio the helicopter wouldn't fly. This is the link between the pilot and the helicopter and is considered the most important component of a model helicopter kit. |
| Blades | Typically made of wood, fibreglass or carbon fibre. The blades play a major role in controlling speed, height and direction. |
| Gyro | A little black box that detects any left or right 'yaw' swinging. A command is then sent which corrects or limits the swinging movement. |
| Control | This is how the pilot controls the helicopter. The majority of control pad's have left and right analog sticks, up and down analog sticks and an aerial. |
Main Specifications of Model Helicopters
As well as there being a wide variety of types and components that need taking into consideration when purchasing a model helicopter kit, there are also a number of specifications that need to understood before the choice is made:
Toy RC Helicopters
These are single rotor and coaxial. Toy model helicopters are mainly used by those just beginning to master piloting. They are simple in design and tend to be available at very reasonable prices.
Micro Coaxial Hobby Grade
The micro-coaxial is a step up from a toy model helicopter. Due to their dual rotor they fly in a more precise and controlled manner. These are a lot more customisable and parts are easier to find online.
Micro Single Rotor Fixed Pitch Hobby Grade
Slightly harder to fly, these are yet another step up from the Micro Coaxial helicopters. They offer a higher performance and more realistic flying experience.
Single Rotor Collective Pitch Hobby Grade – These helicopters are the pinnacle of the model helicopter world. Much more complex in their design, they are generally at the higher end of the price scale.
What to Consider When Buying a Model Helicopter Kit
When buying a model helicopter kit it is in the buyer's best interest to purchase a model helicopter kit that is both cost and time efficient. Some kits require a greater dedication of time to building and maintaining than others. Also it may be wise to purchase a model helicopter kit based on how much one is going to use it and for what purpose. Here is a selection of questions buyers should ask themselves before settling for a specific model helicopter kit:
How often is the helicopter going to be used?
Is the helicopter kit for recreational purpose or a serious dedication to flying model aircraft?
Are there any space or noise restrictions that need to be addressed?
Buying a Model Helicopter Kit Online
Whilst it may be easier to visit a model helicopter specialist in order to purchase a model helicopter, it's almost guaranteed it won't be more affordable than finding the same product online. Use specialist RC Helicopter forums online to determine what size, specification and style would be best for the circumstances and do not hesitate to ask questions.
Hunt around online at various retailers to see what is available and for what price. There is a much vaster selection of styles, brands and specifications than you could find at a high-street chain or a specialist sellers shop.
Using eBay to buy a Model Helicopter Kit
After searching online and finding the most suitable and appropriate model helicopter kit, it is always wise to go to eBay to find the same or a similar style for what could be available at a much more reasonable price. Specialist sellers and high-street chains tend to charge extra for what could be found on eBay at a quick-sale rate or a second hand price.
If buying second hand, be sure to be thorough when reading the seller's details, as well as scouring their transaction history. Look out for negative feedback and comments to see what others have said about them but be wary of the reasons behind such comments. Use a checklist such as this to determine whether the seller is the best person to be buying from:
Is this the seller's first sale?
Do the negative comments outweigh the positive?
Is the seller personable in his description of the product?
Is the seller willing to take questions on the product?
What are the delivery conditions for the sale? (Postage and Packaging prices, local collection etc)
In terms of asking questions, it is always best to enquire about the product and its history, especially if it is a second-hand sale. Don't be afraid to send an email to the seller asking for the history, condition and legitimacy of the product. Also, with a product such as a model helicopter kit, it may be best to ask about postage insurance due to the fragility of the item.
Conclusion
With the radio controlled helicopters becoming more popular, there is never really a better time to find
accessories
,
spare parts
and full kits all available on eBay for affordable prices.
New advancements in battery and fuel technology mean that model helicopters can nowadays be flown inside. This is especially good if space or weather is something that was preventing the purchase previously. Buying the correct model helicopter kit is important in terms of both cost efficiency and time efficiency. If purchasing a model kit for recreational purposes it may be best to start with an electrically powered toy helicopter. If however, flying model helicopters is more than just a hobby then a gas fuel or nitro fuel may be the correct choice.
Shopping around online first is always best before using eBay to find your product at a more affordable price and help decide what brand and specification to go for. It's always best to be knowledgeable on what you're planning on buying from eBay to avoid being caught out by a dishonest transaction whilst getting the desired product efficiently and securely. Once you are certain about the purchase, use PayPal as a safe way of completing the transaction. Also, keep up to date and wise to eBay's terms and conditions.