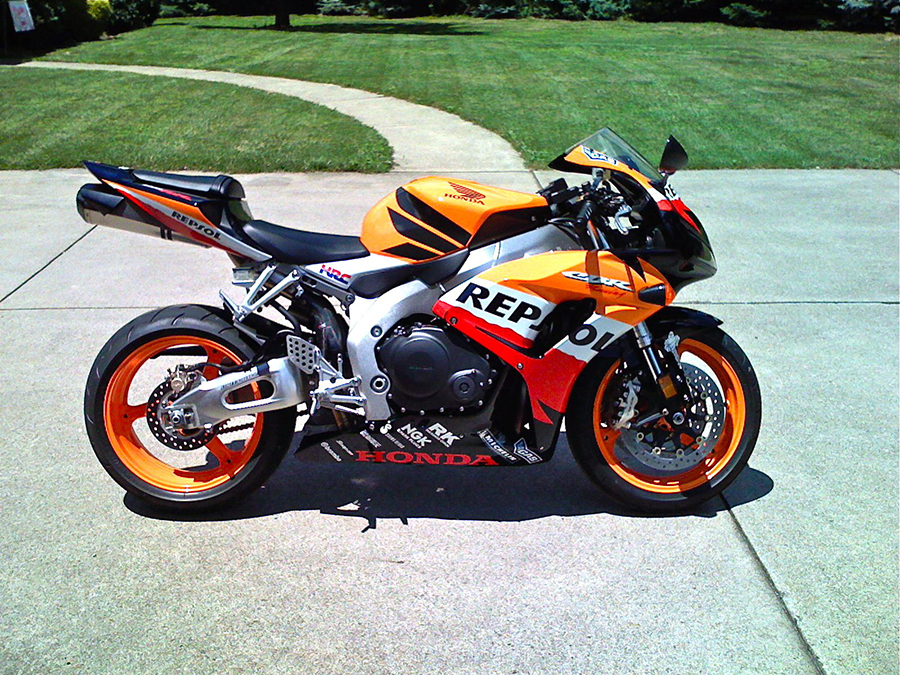 The Honda Repsol racing team is a fan favourite, and although not everyone can be on the team, you can still enjoy the fun of riding a Honda motorcycle with Repsol styling. The Honda Repsol option is available on many of the company's sport and racing-inspired motorcycles. So, if you want to look and feel like a member of the team, consider one of the many Honda motorcycles with the team's colours and fairings and know what to look for when making a purchase.
Honda Repsol Paint Colours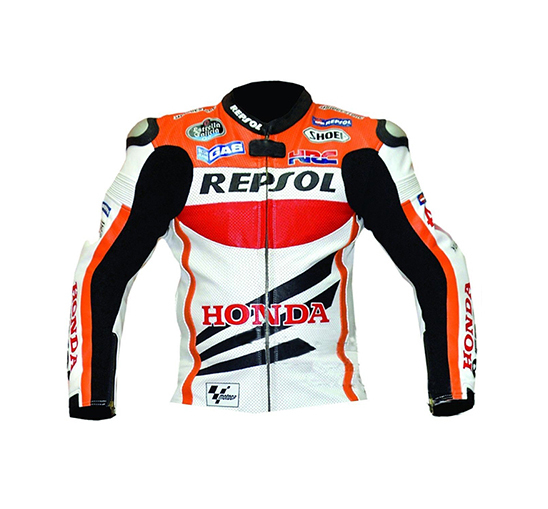 When looking for a Honda motorcycle with Repsol options, be sure you know the team's colours. The paint for the Repsol option is orange and white and the option features the Repsol name on both sides of the motorcycle. You can find this option on motorcycles directly from the factory as well as in aftermarket paint work. Be sure to consider this carefully when searching for a Repsol. You can also find Repsol motorcycle clothing, including jackets, and basic safety gear so that you can look like a member of the team while out on the road.
Honda Racing Bike Braking Systems
Be sure to check the brake system on both new and used motorcycles. Take the bike for a ride and apply pressure to the brakes. If the bike pulls to one side, is slow to respond, or the brakes make noise, you may be looking at an expensive repair bill. Be sure to ask the seller about any motorcycle replacement parts.
Honda Racing Bike Suspensions
Honda racing and performance motorcycles feature a single shock adjustable rear suspension that provides a smooth ride, and enhances handling of the bike. This is the same suspension the racing team bikes feature. Be sure to check the suspension to be sure it does not squeak and is firm and well balanced.
Honda Repsol CBR 250R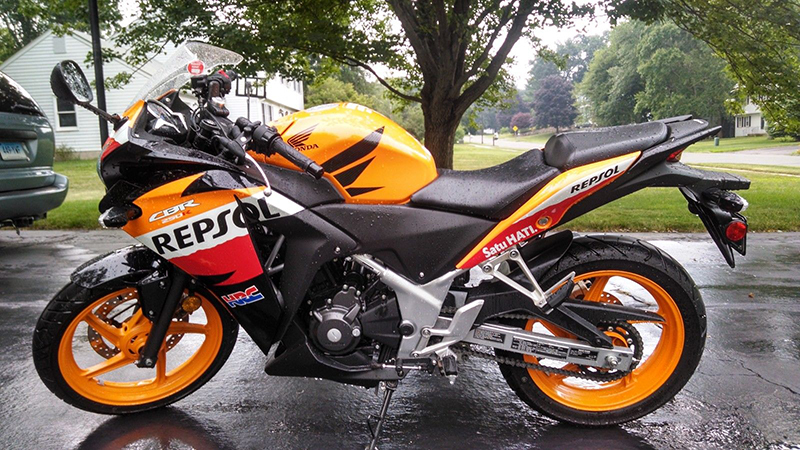 Equipped with a motor developed for efficiency, the 249cc liquid cooled, single cylinder engine on the CBR 250 feature a four valve DOHC cylinder head, PGM-FI fuel injectors, a counter balancer, and optional ABS. When purchasing a used Honda CBR 250R with Repsol paint and fairings, or any Honda motorcycle, be sure to discuss the engine with the seller. The logbook should include notes of any repairs, including normal servicing. Replacement parts are reasonable, but labour can be expensive, so be sure to check the engine carefully.
Honda Repsol CBR 900RR
This Repsol offers a six-speed manual transmission and a 918cc engine, making it quick and efficient. It also features 16-inch wheels. As this is an older model, be sure to check for any sliding, dragging, or sluggish cornering that could indicate problems. Be sure the wheels are true and the handlebars are even. Like the Fireblade, this Honda bike is ballet like in its response. Check the bike for any added on accessories, as there are Repsol exhaust upgrades.