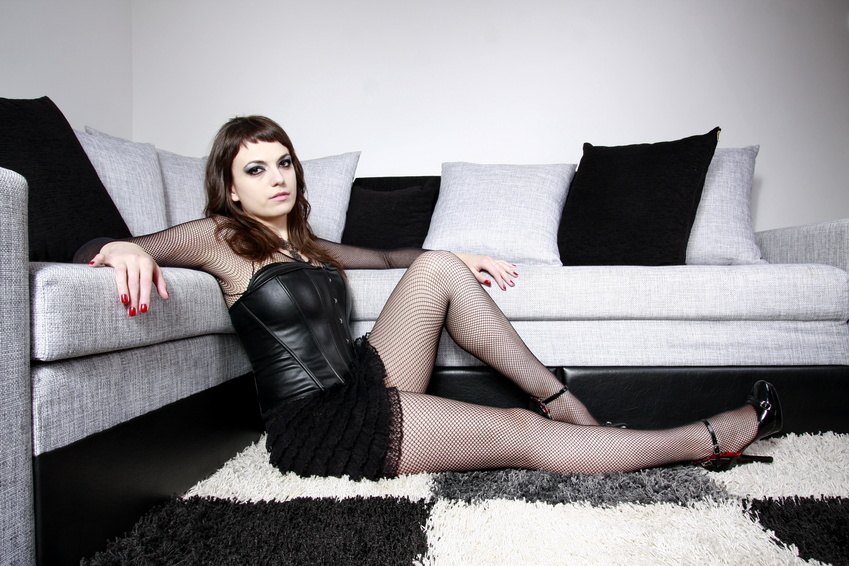 While form-fitting, a basque does not offer the same support as a corset, but a leather option definitely offers more support than one made of fabrics like cotton or satin. A good leather basque warms up to body temperature and takes to the wearer's body shape, enhancing it even more. Leather, in the form of lingerie, does not itch or scratch. Besides, you can also wear your leather basque as a bold and sexy top.
Types of Leather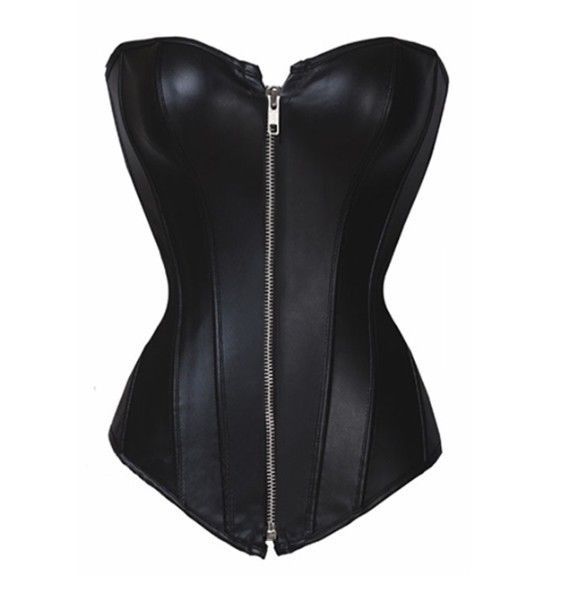 Cowhide leather is the most durable type used in making women's leather lingerie, offering reasonably good quality. While those made with water buffalo leather are normally cheaper, they are not as durable. Lambskin offers more softness and suppleness than both previous options, making it good material for basques, although it is also more expensive and not very durable. Next, sheepskin, offering a similar softness and suppleness as lambskin, is thicker, more durable, and more expensive. Irrespective of the source, you can choose between aniline, semi-aniline, and pigmented leather. Aniline leather comes with little or no protective treatment. While it offers the most natural look, it is not very resistant to damage. Semi-aniline leather basques come with light surface coatings, offering uniformity in colour and appearance and more durability. Those made with pigmented leather are the most durable, owing to polymer coatings, but they do not retain leather's natural appearance.
Faux Leather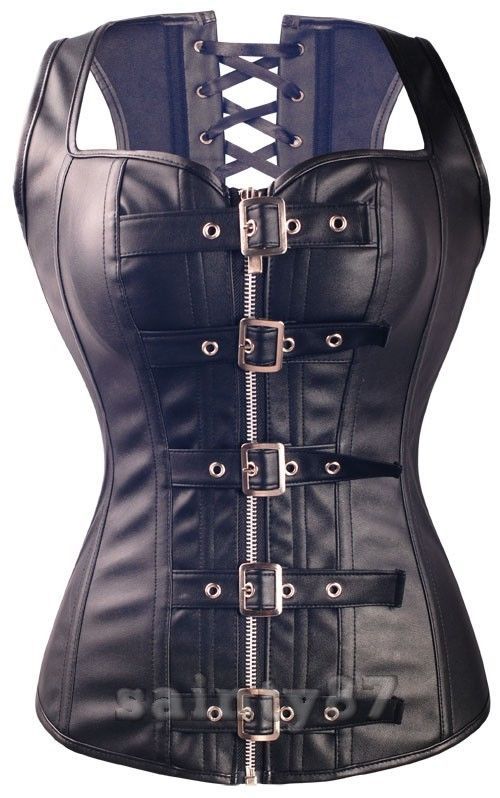 Faux leather basques are typically cheaper, require less maintenance, and come in many more colours. However, faux leather is not porous. As a result, wearing one in the heat can leave you rather sweaty, with the material sticking to your skin. Faux leather can also cause skin damage during a fire because it burns much faster than leather and melts as well.
Design Options
Most leather basques are strapless, but if you want extra support, look for ones with adjustable shoulder straps. Some include suspenders as well. While they traditionally do not have bones, some ladies' basques include a few, essentially to draw in the waist and the tummy. Moreover, those with moulded cups can work wonders to enhance breast shape. Choosing a basque with inner lining means you do not have to worry about wearing a bra. Furthermore, some come with easy-to-work-with buckles or clasps, and some feature lace-up designs. The latter take more time to put on and take off. Additionally, the use of embellishments in the form of diamante charms, delicate lace, and zips add aesthetic interest, especially important when planning to wear it as a top in public. In terms of colours, while black basques are most common, buyers can also find white basques.